Posted by DecoArt on Mar 11th 2016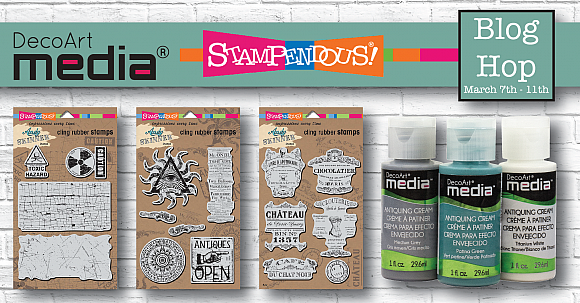 Welcome to day five, the final day, of the
DecoArt Media
&
Stampendous!
Blog Hop! Today
Design Team Member
Julia Stratford-Wright creates a bright and fun mixed media piece.
Another reminder that there are prizes involved! Leave a comment on each post this week to be entered. More details below. Now... on to today's project.
Items Needed:
Andy Skinner Stamps By Stampendous!
Birch Wood Cut Heart Shape
Designer Paper
300gsm White Card
Archival Ink In Tree Branch
StazOn Ink In Black
Hair Clay
Baby Wipes
Rusty Wire
Scissors
Paintbrushes
Pencil
Heat Gun
Hot Glue Gun
Cut-n-Dry Foam
Instructions:
Seal wooden heart shape with two coats of Media Gesso. Sand lightly between coats.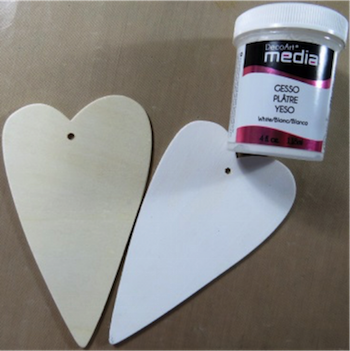 Cut designer paper to fit wooden heart.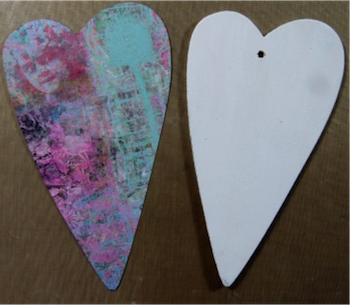 Attach paper to heart using Decou-Page glue.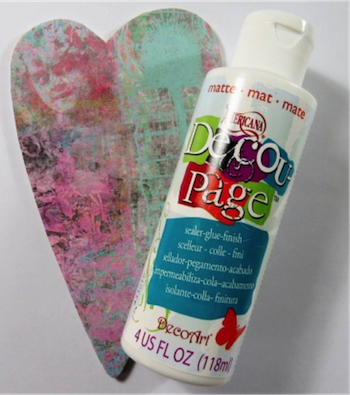 Seal surface of heart with Matte Medium.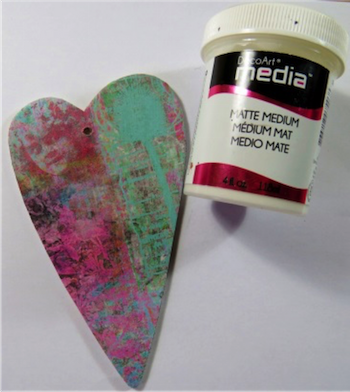 Melt hair clay with heat gun and apply a thin layer randomly to surface of the heart.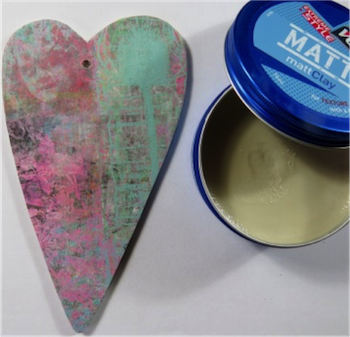 Carefully paint the surface of the heart with Titan Buff fluid acrylic – avoid disturbing the hair clay.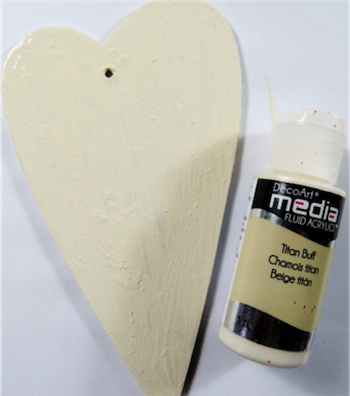 Use script stamp and Stazon Ink on dry painted heart in various directions to fill the space – stamp gently over hair clay areas.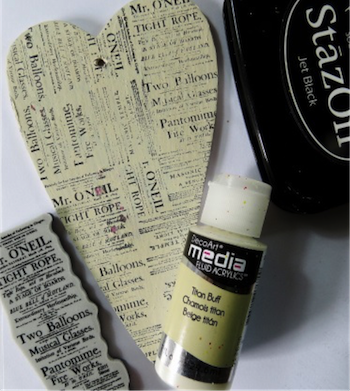 Once ink is dry, heat the areas where the clay is situated to melt it. Rub gently with a baby wipe to remove the layer of stamped paint. Use neat Transparent Yellow Iron Oxide fluid acrylic over the stamped areas.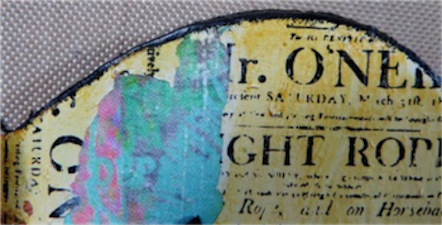 Glue remaining designer paper to 300gsm white card using Decou-Page glue.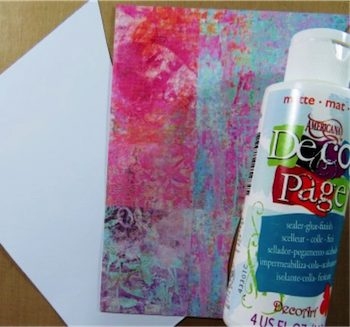 Stamp radiation image onto paper covered card – multiple times.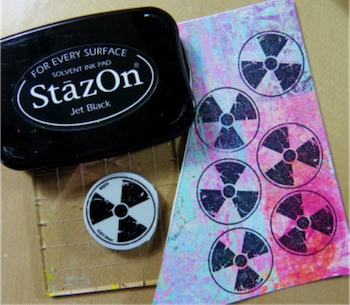 Repeat the last step with more designer paper and stamp with crackle stamp in Titanium White fluid acrylic. Stamp toxic/hazard words and symbol using Stazon Ink.
Cut out dark sections of radiation symbols to form 'flower' shape and brush with Triple Thick Gloss Glaze. Repeat for toxic/hazard symbols and caution word.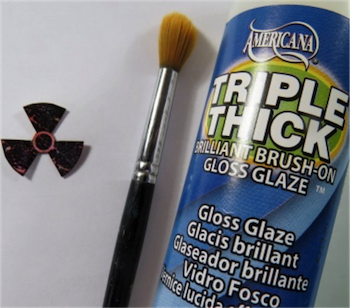 Once glaze is dry, fold up 'petals' and shape with a paintbrush handle.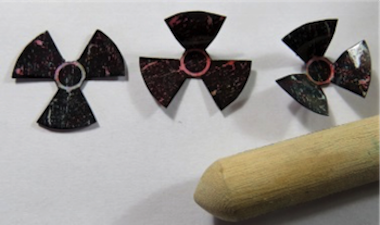 Cut out chosen image to fit wooden heart shape.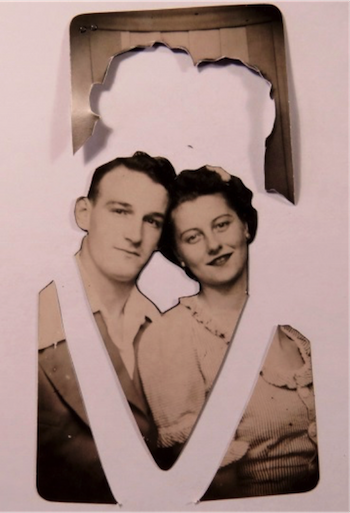 Use scratch stamp and Archival ink to distress image.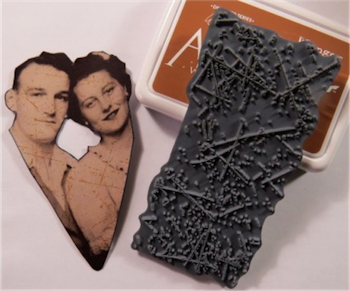 Detail of stamped scratches. Edge image with cut-n-dry foam and Carbon Black Fluid Acrylic.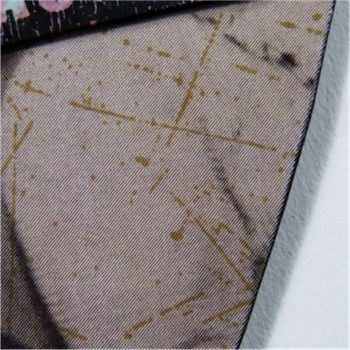 Make pointy hats from toxic/hazard words and symbols. Glue a radiation 'flower' on the point of each hat.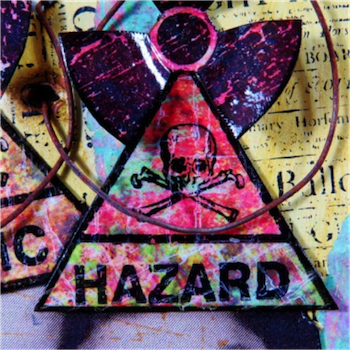 Glue hats into position on image. Add 'caution' word and glue into position.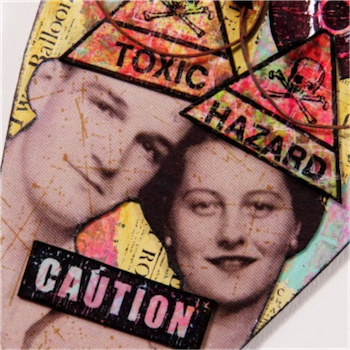 Attach rusty wire to the bottom of the heart and decorate with more 'radiation' flowers – fix into position using a hot glue gun.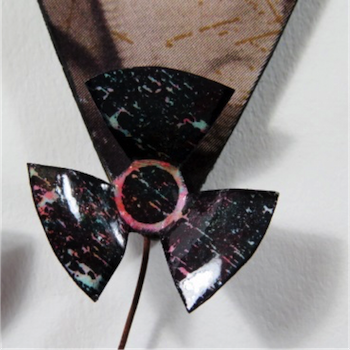 Detail image showing rusty wire and 'flowers' in position.
Attach rusty wire to the top of the heart and neatly twist into a hanging loop.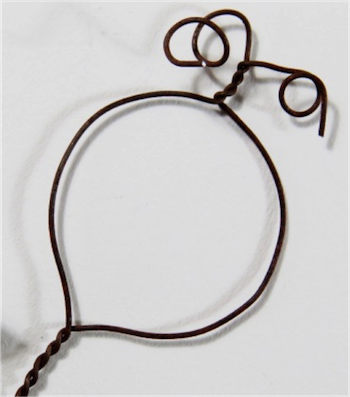 Here's even more inspiration from the DecoArt Design Team. PLA Schneider used Andy's new stamps to create the adorable paddle featuring an inspirational quote.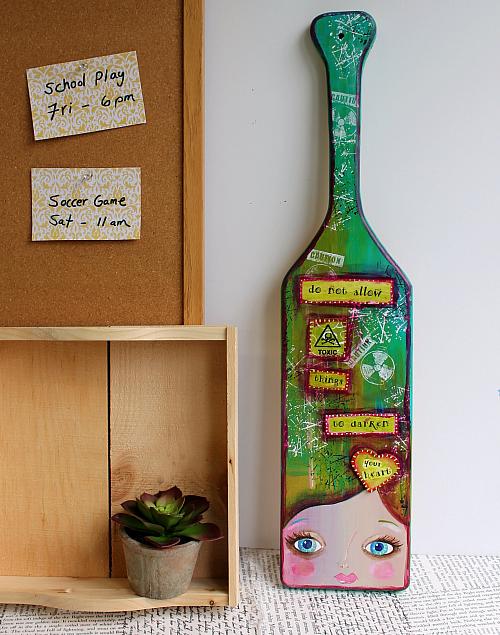 And here's a bonus blog hop post from Jools Robertson! Create the perfect place to stash your Andy Skinner Stampendous! stamps.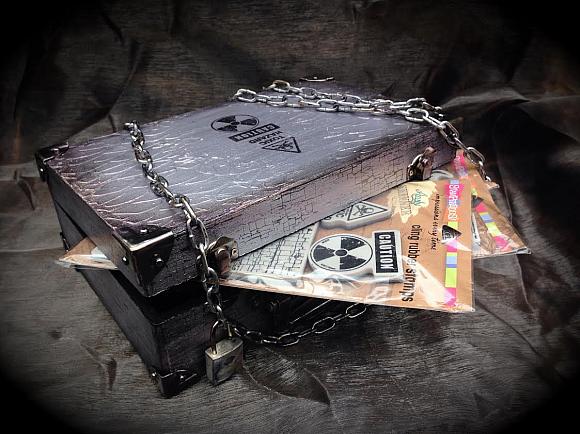 Thanks for hopping over to the DecoArt Blog. Leave a comment for a chance to win an awesome prize pack from DecoArt Media and Stampendous! Three winners will be selected at the conclusion of the weeklong hop through a random number generator.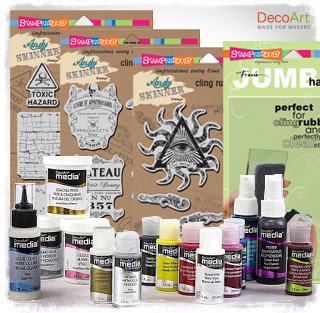 For more inspiration, and chances to win, make sure to visit the other hoppers on today's schedule:

1. DecoArt Blog Post Bonus! - Jools Robertson
2. DecoArt Project Gallery
3. Stampendous! Blog
4. Wendy Price
5. Asia King
6. Pam Hornschu
7. Janelle Stolfus
8. Pam Bray
9. Jamie Martin
10. Louise Healy
11. Alison Heikkila
12. Lea Fritts
13. Amy Hurley-Purdie
14. Tenia Nelson
15. Debbie Cole
16. Laura Drahozal
And if you missed the rest of the week... here are those links. Make sure you leave a comment on each post in order to be entered to win!

Monday:
1. DecoArt Blog - Andy Skinner
2. DecoArt Project Gallery
3. Stampendous! Blog
4. Asia King
5. Pam Bray
6. Janelle Stollfus

Tuesday:
1. DecoArt Blog - Mark Gould
2. Stampendous! Blog
3. Wendy Price
4. Tenia Nelson

Wednesday:
1. DecoArt Blog - DecoArt Design Team
2. Stampendous! Blog
3. Jamie Martin
Thursday:
1. DecoArt Blog - Jools Robertson
2. Stampendous! Blog
3. Pam Hornschu
4. Alison Heikkila
5. Louise Healy
6. Lea Fritts
7. Debbie Cole
8. Laura Drahozal