Posted by DecoArt on Oct 28th 2021
As we move into fall and winter, and as activities slow and move indoors, what better time than now to tackle a kitchen cabinet makeover?
Making over your kitchen doesn't have to cost a fortune. By simply giving your cabinets a fresh coat of paint, you can transform the space with a little bit of elbow grease and a small amount of money. We'd like to inspire you with these kitchens that were given a new lease-on-life with Americana Decor Satin Enamels.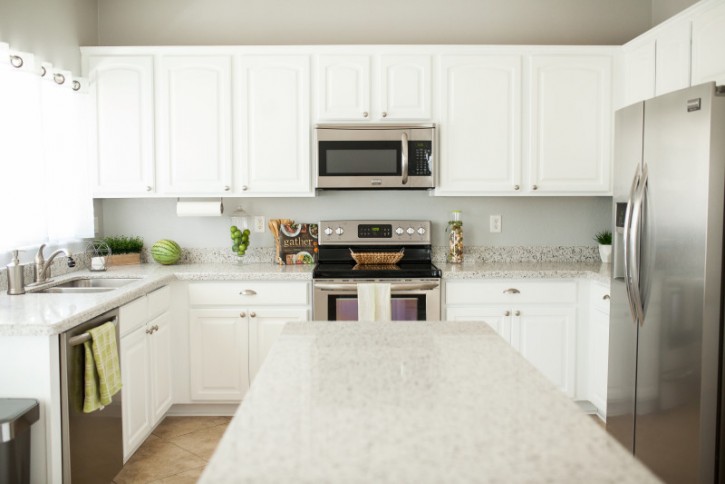 Taush. O walks you through her amazing kitchen transformation. Check out her blog post with tutorial videos details everything you need to know to achieve a professional finish.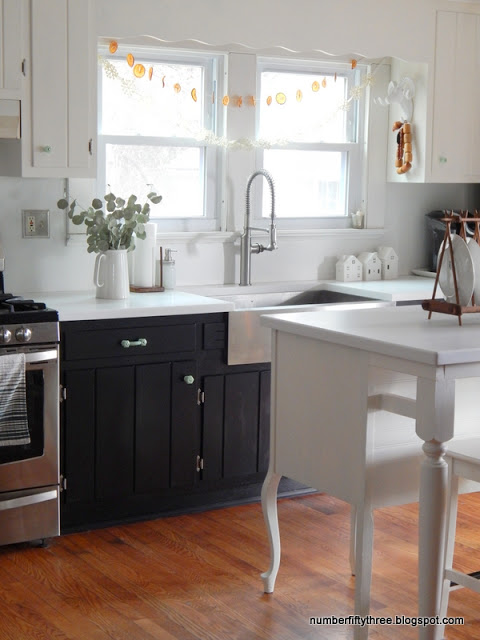 Angela from Number Fifty-Three blog shares her DIY kitchen reno with you. This time, the cabinets are done in two different colors, Warm White and Classic Black. We love how they work together in this pulled-together kitchen.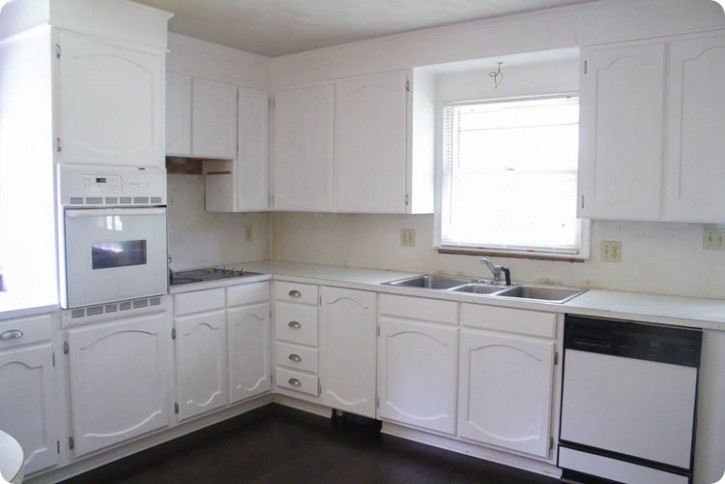 Carrie also had some dated, oak-colored cabinets to deal with and she also chose to give them a fresh, white finish. She took an extra step to make sure she got rid of the wood grain before she painted so that she had a very smooth, factory-finish when complete. Check out her blog to see all the details.
It seems that banishing dated, oak cabinets behind white paint is a trend! Michelle from Weekend Craft felt empowered after she painted her cabinets. See the before and after on her blog!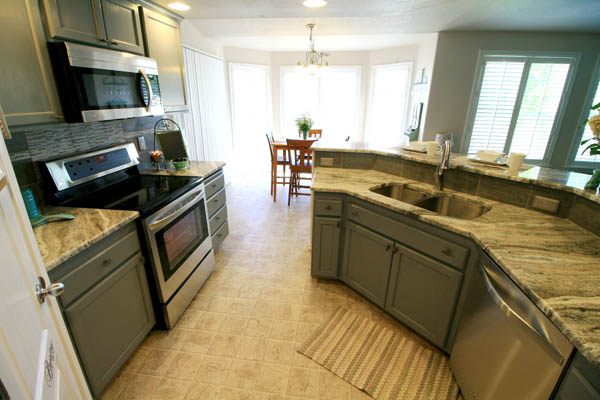 Gisele is the best mom ever! She painted her son's cabinets Smoke Grey to coordinate with their new counter-tops while he and his wife went away for the weekend!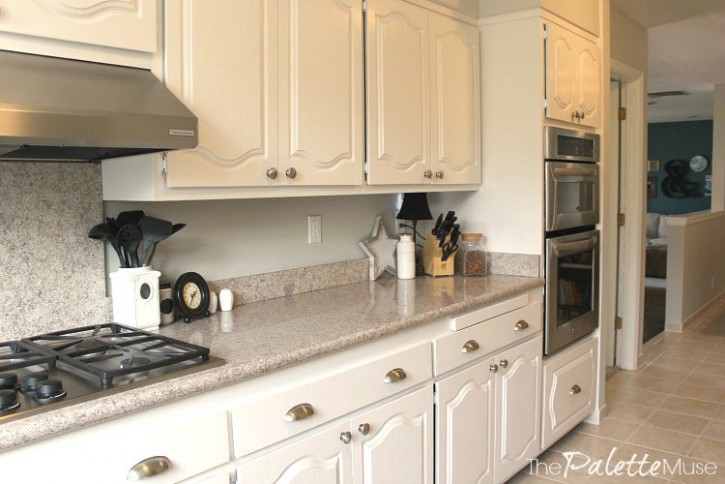 Meredith from The Palette Muse had already done a kitchen cabinet painting project in her old house. In her new house, she tackled this project with our Satin Enamels and raved about how much easier it was. See how she compares the two processes on her blog.
Ready to give your own cabinets a face-lift? Browse our entire line of Americana Decor Satin Enamels today! We would love to see your before-and-after shots so make sure you share them using #decoartprojects!