Posted by DecoArt on Aug 27th 2019
Blank canvases are the best thing to work with, right? Big blank walls and literal big blank canvases! My mom just built a new home, so there are lots of big blank walls. This wall in her entryway is long and needed something to bring life to it. So, I got to work making some abstract art with three big blank canvases.

Years ago, my friend hosted a paint party and I painted an abstract piece on a small little canvas. That's been on display in my guest bathroom every since. I decided I liked it so much, I wanted to recreate it and blow it up....times three!
Items Needed:
DecoArt Traditions Artist Acrylics - Warm White
DecoArt Traditions Artist Acrylics - Titanium White
DecoArt Traditions Artist Acrylics - Cerulean Blue
DecoArt Traditions Artist Acrylics - Light Grey Value 8
DecoArt Traditions Artist Acrylics - Prussian Blue Hue
DecoArt Traditions Artist Acrylics - Raw Sienna
DecoArt Traditions Artist Mediums - White Gesso
3 Canvases (16x20)
Instructions: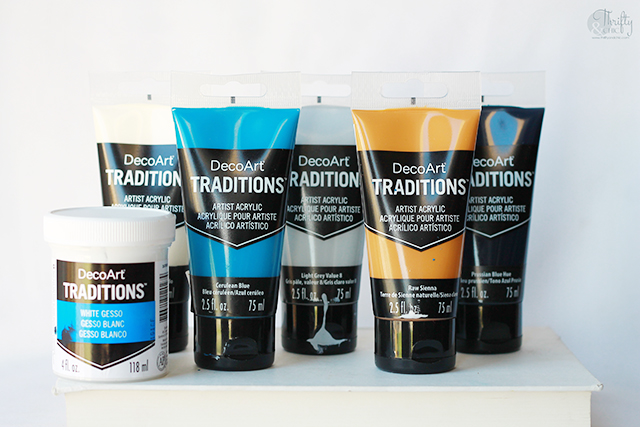 Step 1: Paint canvases with Warm White in the DecoArt Traditions line.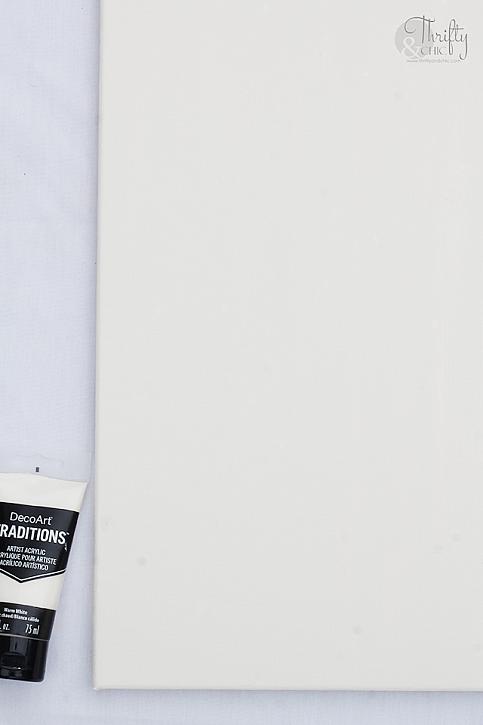 Step 2: Combine equal parts Cerulean Blue and Light Gray Value 8.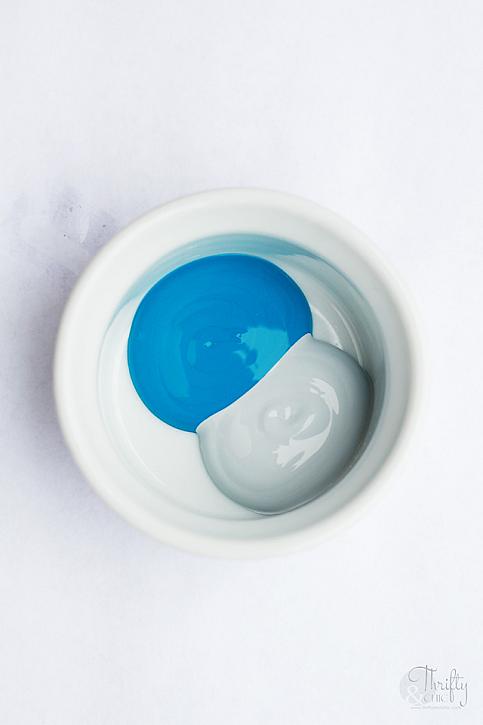 Mix together and then add another equal part of White Gesso.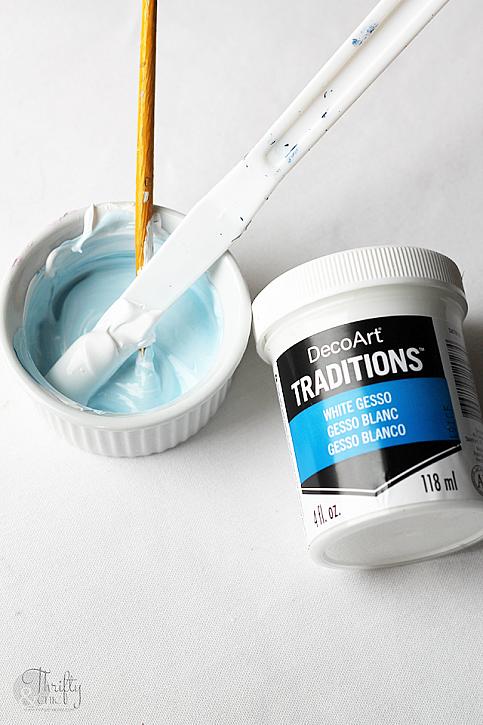 Step 3: With a small paintbrush, start from the bottom of the canvas, and brush upwards. Try to fill the bottom quarter of the canvas with the new blue. Also, create varying heights of lines.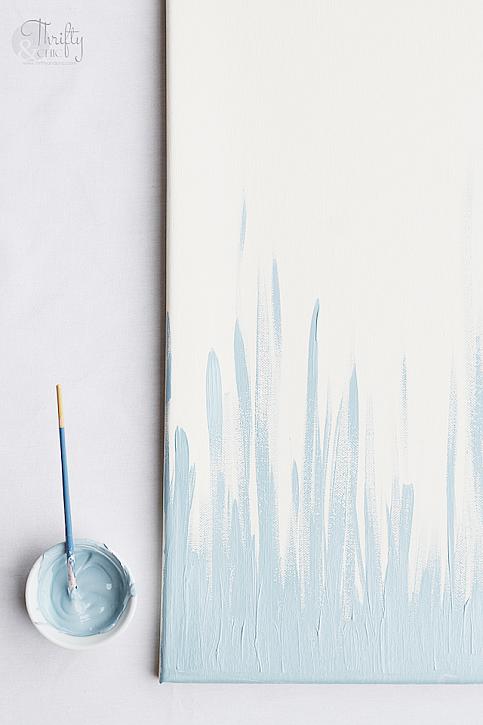 Step 4: Combine equal parts of Prussian Blue Hue and White Gesso.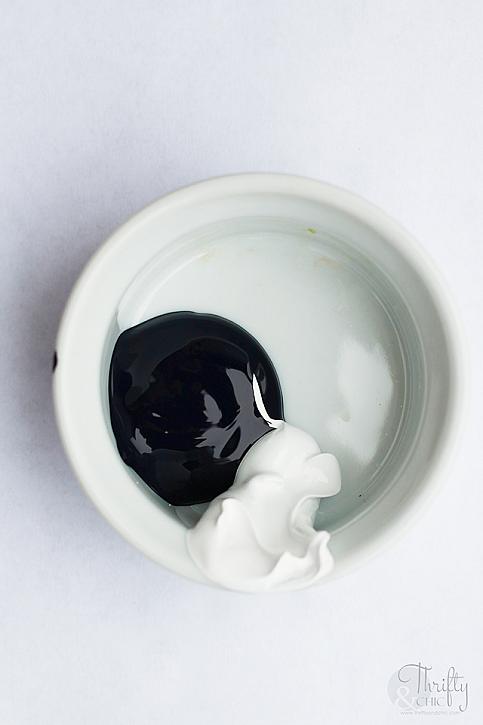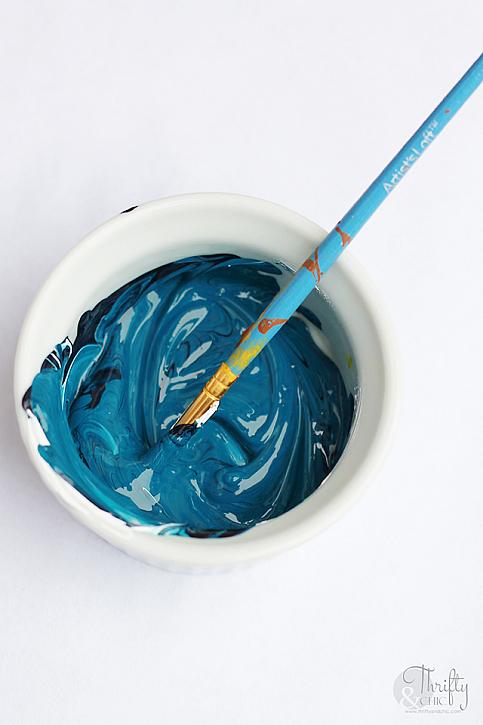 Step 5: Once again, using a smaller paintbrush, start brushing on random lines along the previous blue lines.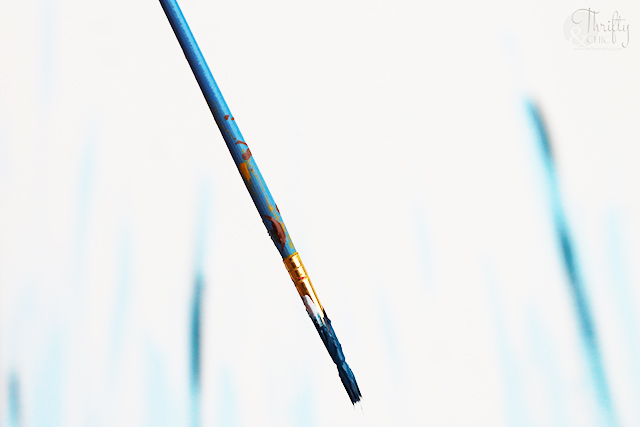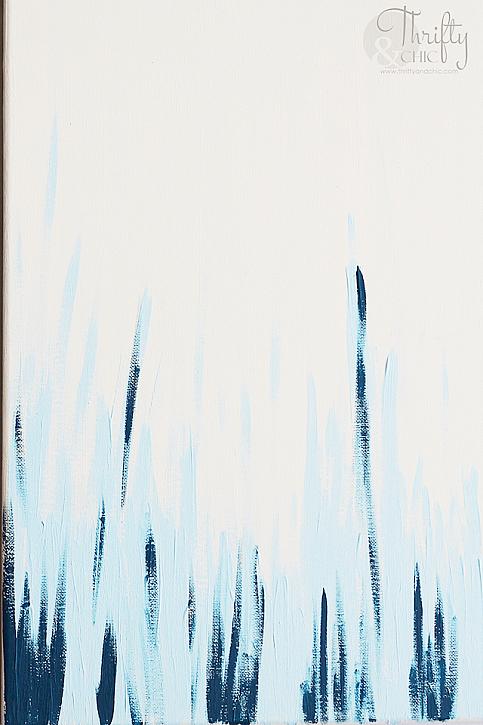 Step 6: Using Raw Sienna and a toothpick, draw stray lines across the canvas.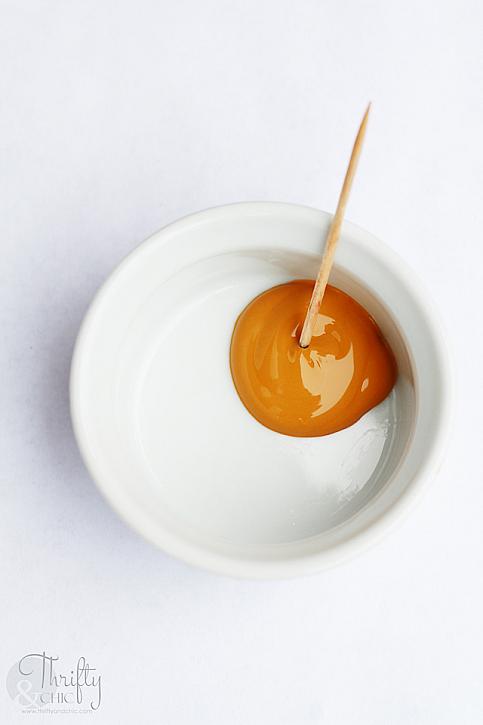 Do this on top and on the bottom.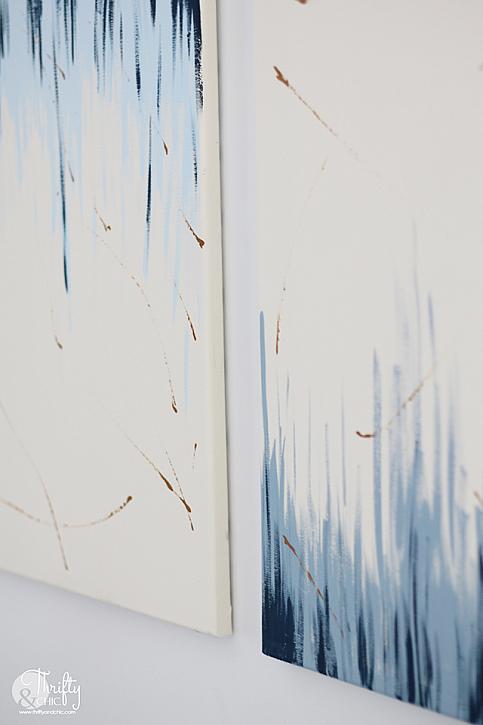 When I created this look the first time, it was supposed to resemble the lake and flying bugs. It's a perfect fit in my mom's new house since we are creating a cottage/lake house style!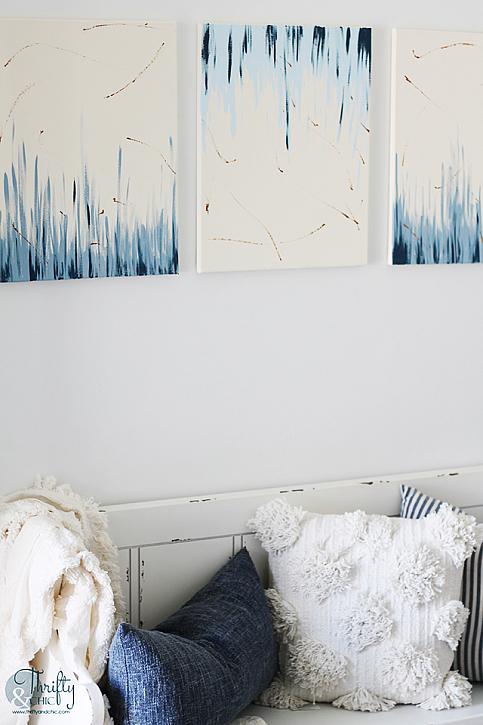 I find myself gravitating to blues during the summer too, don't you? There's some sort of calmness it brings. Plus, this color combination is perfect since it brings in the warm white, greys, blues and tans!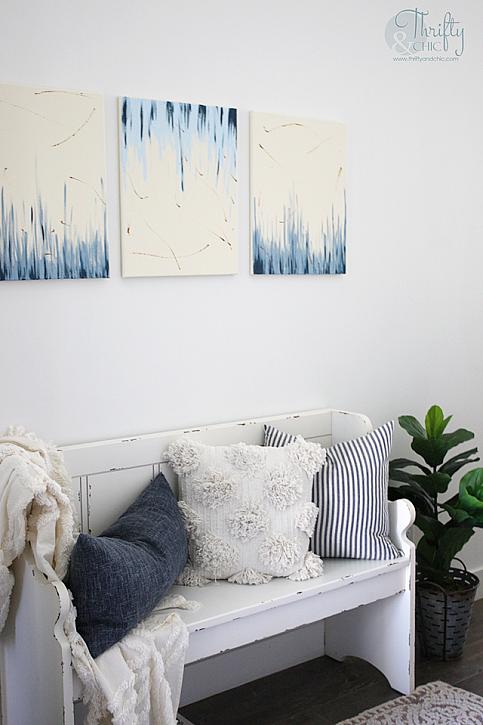 Join me every week on my blog where I share design tips and DIY home decor projects!