Posted by DecoArt on Feb 19th 2018
I recently had a day to play around with some paint at home, so I pulled out my DecoArt Americana Premium Acrylics and a large canvas. I really love painting nature and was inspired to paint a Lemon and Eucalyptus canvas. 
Items Needed:
Instructions:
One technique I really love to do, after I sketch out my idea lightly in pencil, is to underpaint my images in either brown or black paint. Underpainting is an art technique I discovered a few years ago. It involves laying down a base color before painting. Many of the Old Masters, such as Vermeer, used this technique as their base. I fell like laying down a pre-layer of paint really gives depth and motion to the colors on top, since they peek through a little bit in the end. Some people like to underpaint with wild colors or pastel. I am pretty boring and depends on what my top colors are going to be, but I usually use a dark brown such as Raw or Burnt Umber, or a black such as DecoArt Americana Premium Acrylic in Carbon Black. I will occasionally use Prussian Blue or Payne's Gray as well.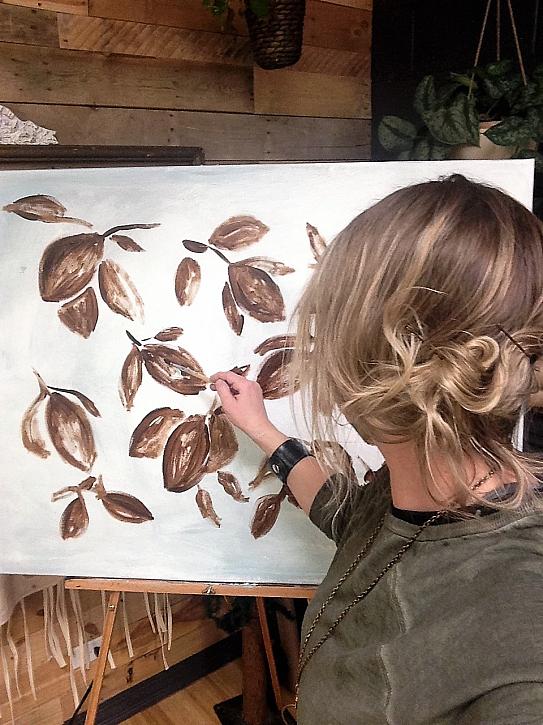 In this case, I used DecoArt Americana Burnt Umber for under my lemons, and Carbon Black for under my Eucalyptus.
For my lemons, I layered Raw Sienna first, then I mixed it down with a little Diarylide Yellow. Then, I layered with the yellow and highlighted with Titanium White, adding an occasional slight green accent of Yellow Light Green.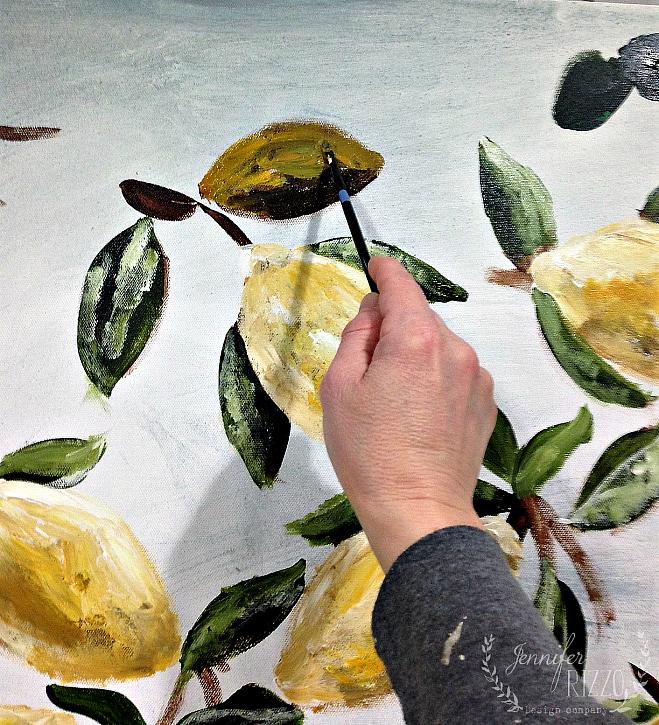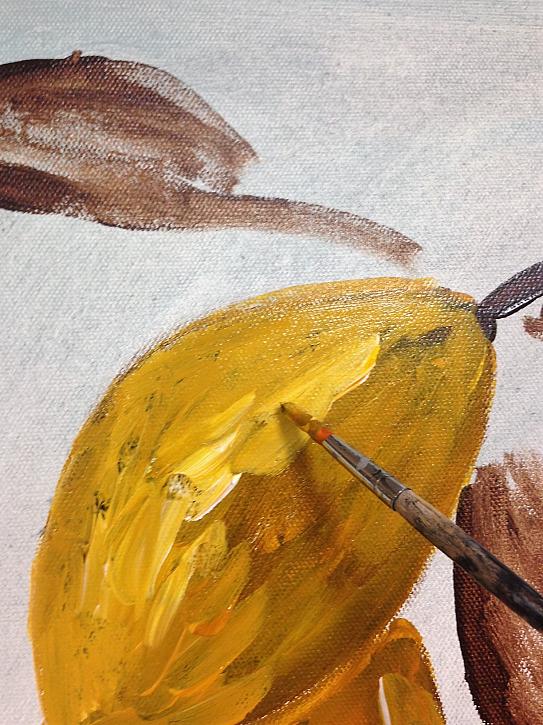 The lemon leaves were painted Phthalo Green-Yellow and Sap Green (one of my favorite colors!), with a little yellow and white accents on top.


I wanted to go slightly cooler with my Eucalyptus leaves, so over the Carbon Black, I used Viridian Green Hue and Cobalt Turquoise Hue and mixed with Titanium White to create various shades.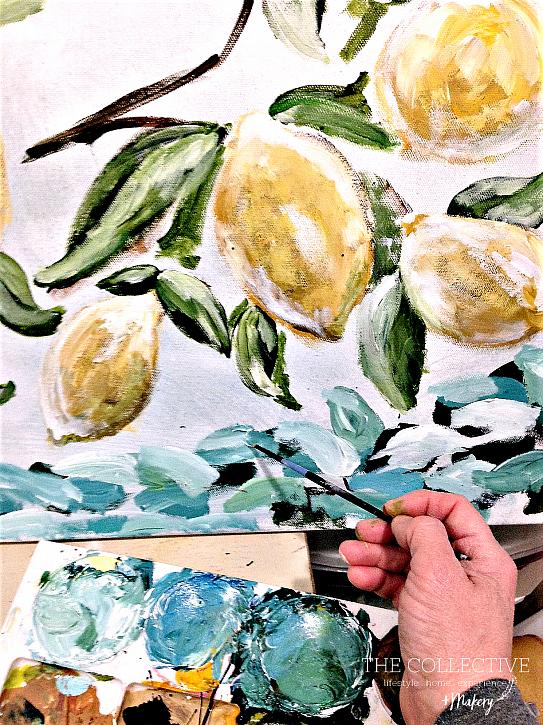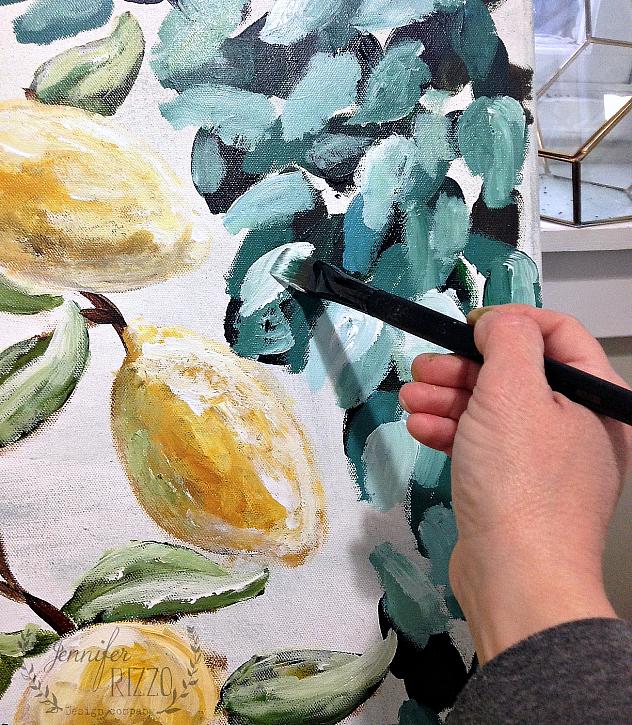 I also used the underpainting with the leaves not only as a color-base, but to represent shadows as leaves in the background. It's nice that it can be used both ways.
I love how much color the painting adds to my dining area. It brings in such a touch of spring! Is underpainting something you do with your art, or is it a new technique you want to try?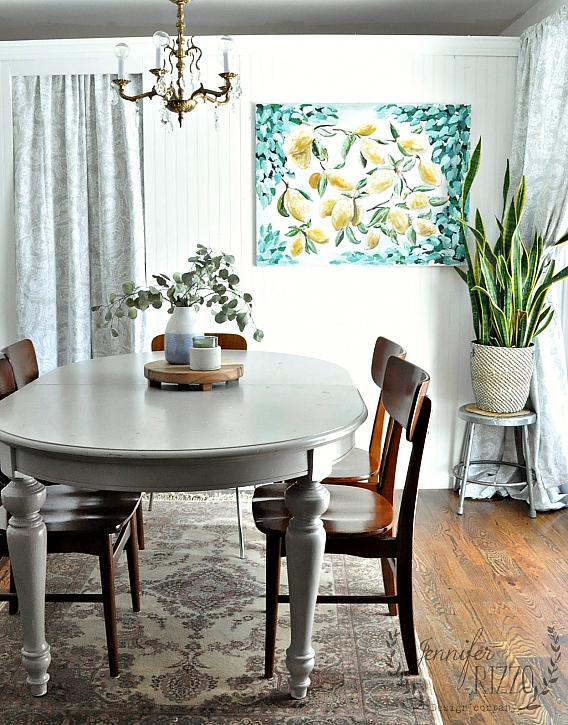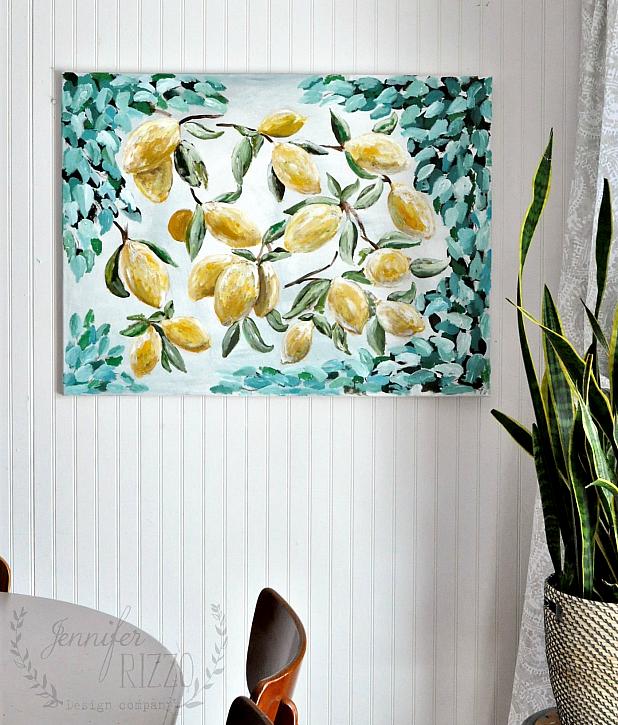 Find more creative inspiration on my blog (linked below) or visit my retail store and Makery in Lisle, Illinois.