Posted by DecoArt on Aug 21st 2018
School is starting all around the country and Moms everywhere are scrambling to get kiddos ready for the big day. At our house, we have a tradition of creating a fun classroom gift for our new teachers each August. This year is no different! I found this fun mason jar sign blank at Michaels and thought it would be perfectly paired with the Americana Reusable Adhesive Stencils.
I created a fun play on the "lightning in a bottle" quote that I thought would be perfect for a classroom door. It's based on Benjamin Franklin, a champion of education and learning, and his discovery of electricity. With learning anything is possible, sometimes even the seemingly impossible. Here's what you'll need to make a sign like this for your teacher:
Items Needed:
Mason Jar Sign (Michaels)
Sponge Brush/makeup Sponge
Cricut Everyday Vinyl - White
Cricut Maker
Transfer Paper
Instructions: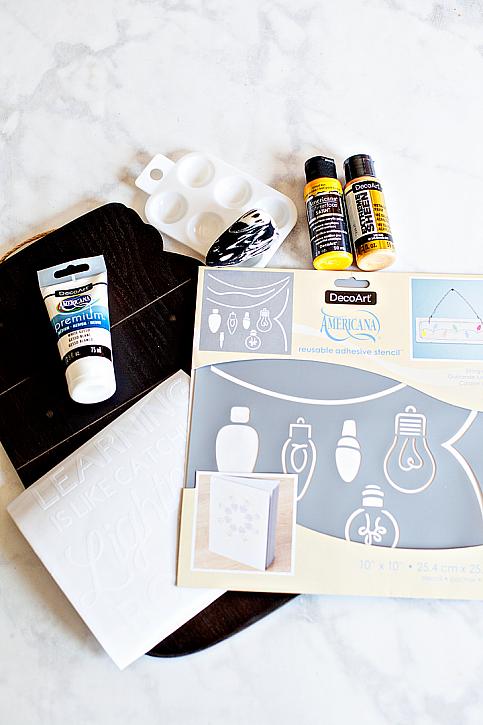 Wipe down your sign base to remove any dust or particles.
Prepare your stencils - I like to cut my stencils apart so that I can have better control over placement. However, that's totally up to you.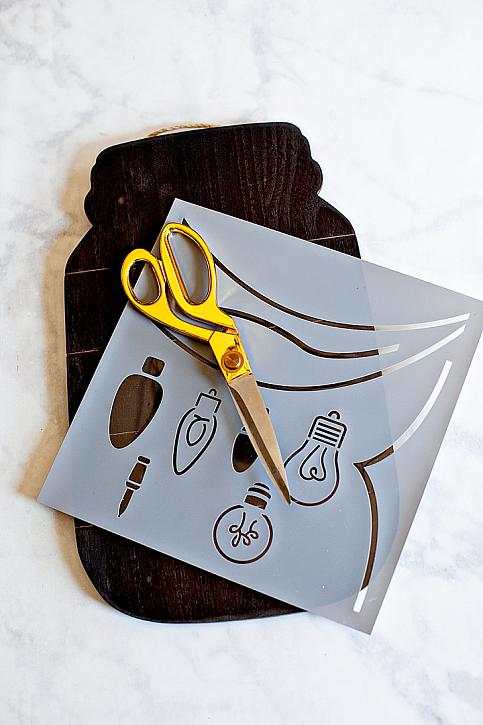 Place a pea size dollop of paint onto your palette or a paper plate.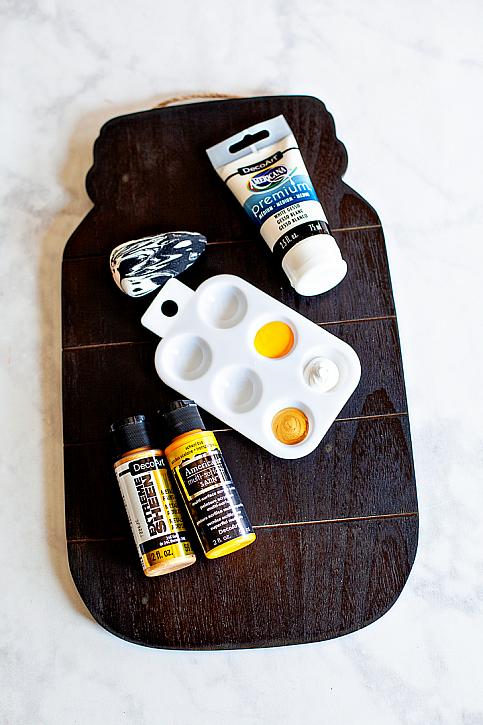 Place the light string on the base and position how you would like it. Make sure to push down on the edges to create a good seal. Using your sponge pick-up a small amount of paint and then lightly bounce it up and down on the stencil. Because of the close edge, you may want to use some painters tape to make sure you don't have any paint falling off the edge of the stencil.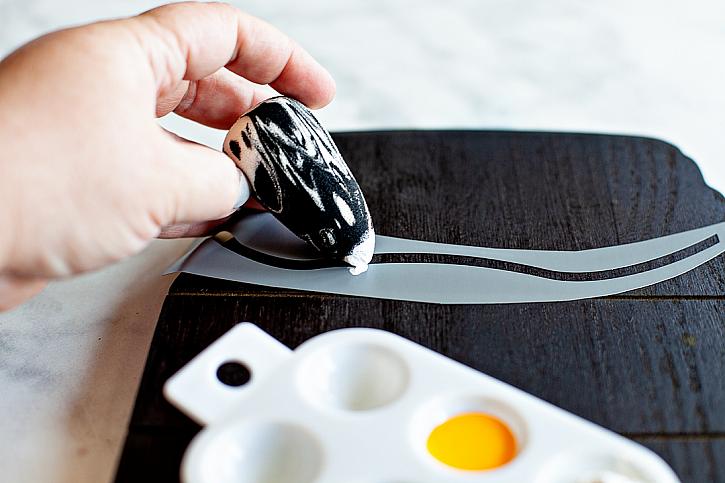 Always start with a light layer and let it dry then add another layer. I used the Premium paint so that I could have a good strong white on the black background. I put about three light layers on each section letting them dry in-between.
Once the paint is mostly dry, I pull the stencil. I've found that if you wait until it's totally dry, you risk pulling up some of the paint.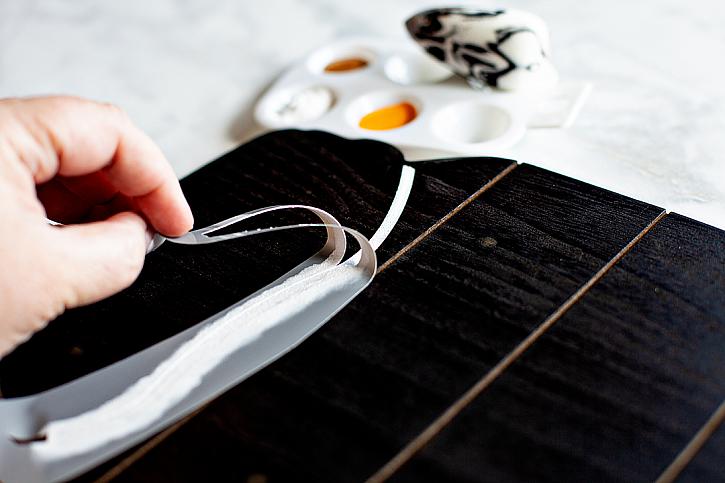 Look at how clean that line is! I love the adhesive stencils!
Next, I placed the light bulb and began the same process here.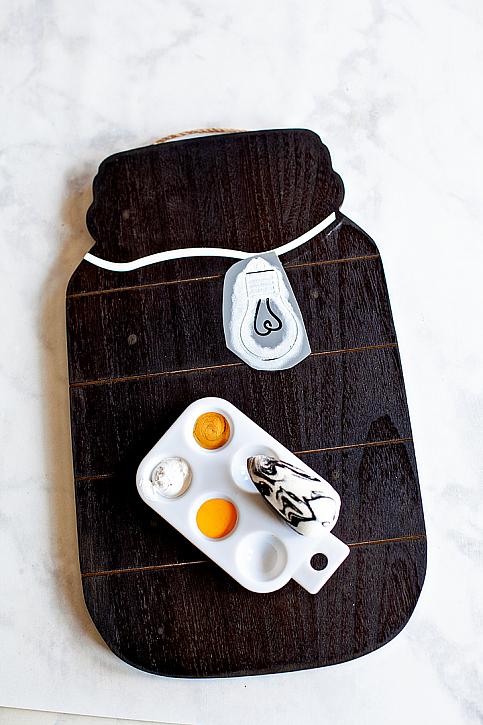 I used white for the outline of the bulb and then started with a layer of the yellow paint for the filament. After the yellow dried, I then did 2 more layers of the 24K gold paint to give it a little pop.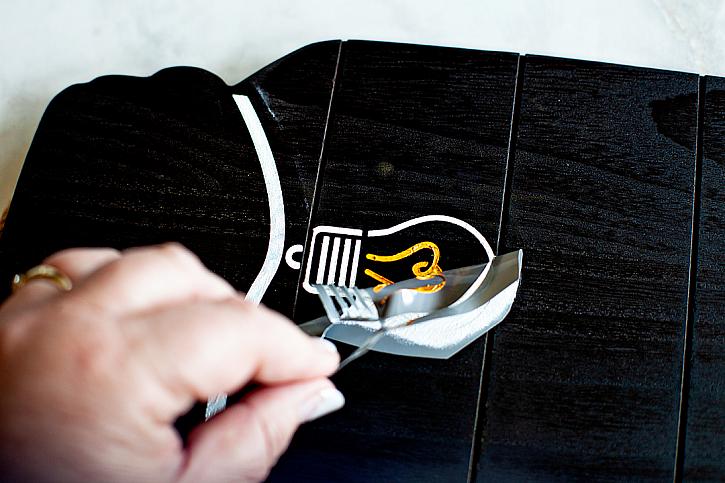 I repeat the process for a 2nd and 3rd light bulb with one hanging off the side.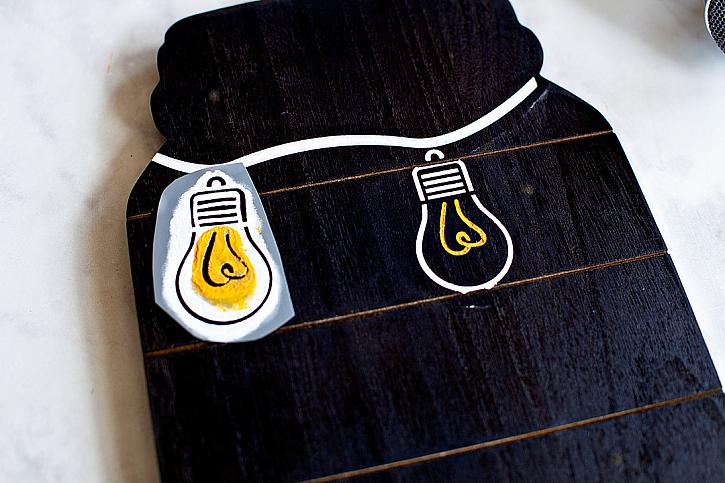 Next, I cut my vinyl on my Cricut Maker using a design I created in Cricut Design Space.
I installed the vinyl on the bottom of the sign and that's it! The sign is finished and ready to inspire kiddos and teachers alike!