Posted by DecoArt on Jun 2nd 2015
In the summertime, I love outdoor entertaining. Many evenings, we eat dinner outside on the back porch or I'll end the day there with a cocktail. I used DecoArt Patio Paint, which is weather-resistant and doesn't require a sealant, to create this lime slice serving tray that is perfect for outdoor entertaining.
Items Needed:
15in Round Spruce Tabletop
Foam Brush
Assorted Paint Brushes
Ruler Or Yardstick
Chalk Or Pencil
2 Cabinet Handles
Wood Screws
Instructions: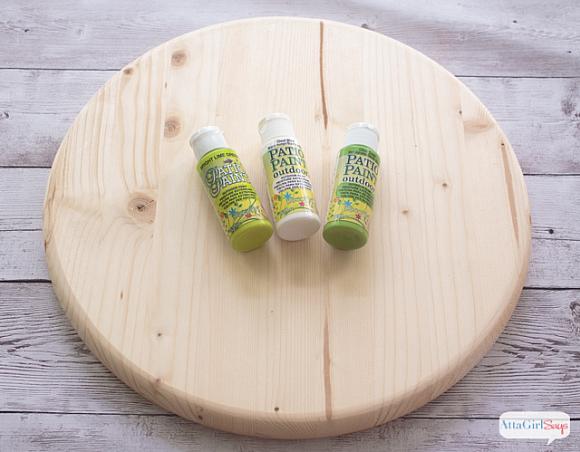 Use a foam brush to apply two coats of Citrus Green Patio Paint to the spruce circle. Allow to dry between coats.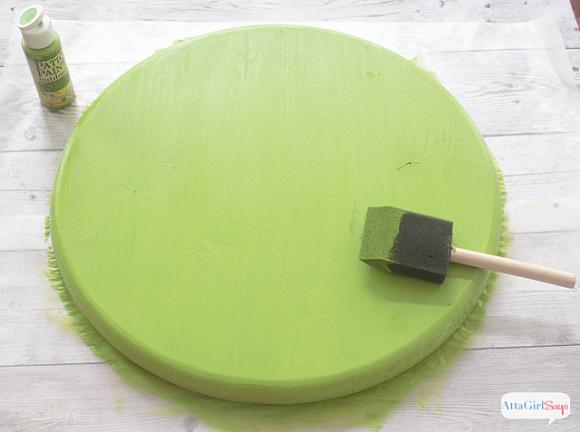 Once the paint has dried completely, use a yardstick and chalk to mark eight equal pie-shaped sections on the wooden circle.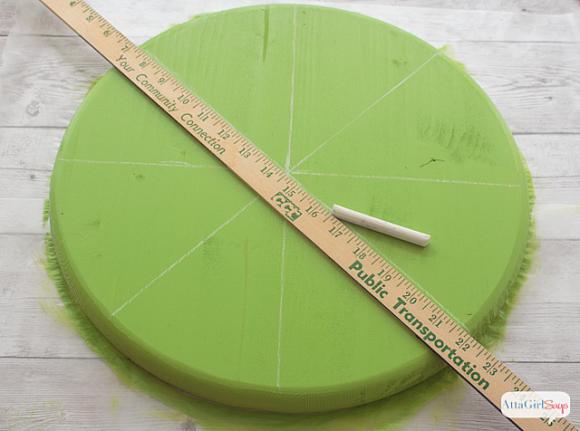 Use a small brush to paint in the white pith between the lime sections. Also, freehand a circle of white around the perimeter of the circle, about an inch from the edge. Fill in the center with a small circle of white paint. Allow to dry and apply a second coat of Patio Paint in Cloud White. Allow to dry and wipe off any chalk marks.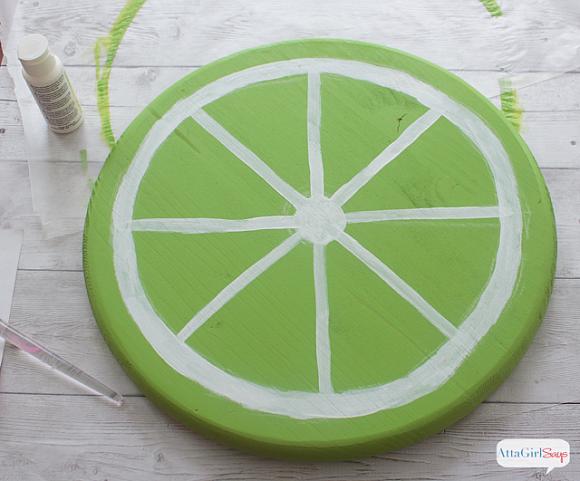 Next, apply a thin coat of Patio Paint in Honeydew to each section of the lime. To give the lime tray more detail, dry brush on light streaks of white paint in each section.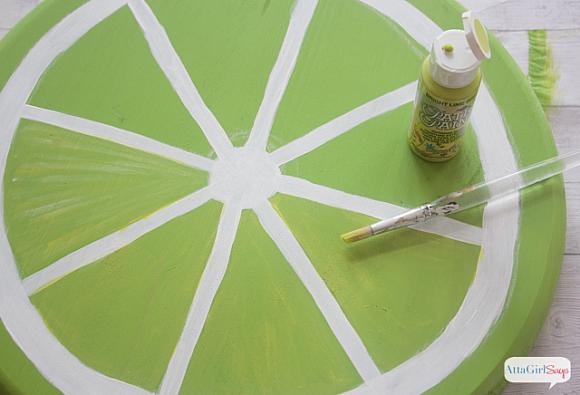 Before the white paint dries, add more streaks of Honeydew and Citrus Green for depth and shading.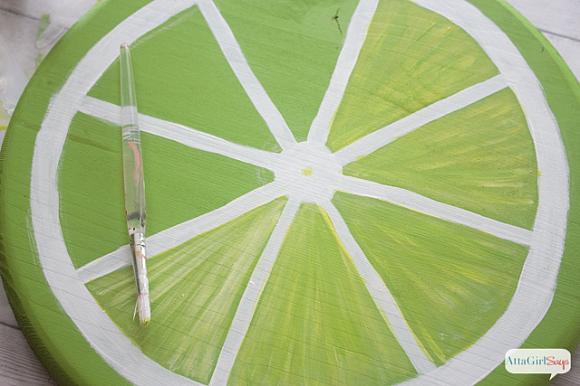 Work on one section at a time, and keep layering paint until it starts to look like a lime slice. Allow to dry and touch up the white areas, if necessary.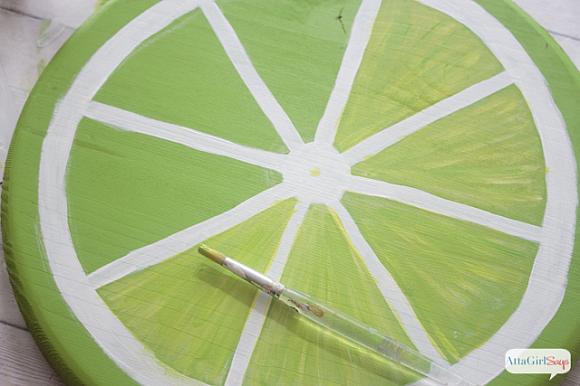 To finish the tray, drill two holes on each side of the tray to fit your handles. Attach the handles using wood screws inserted from the bottom.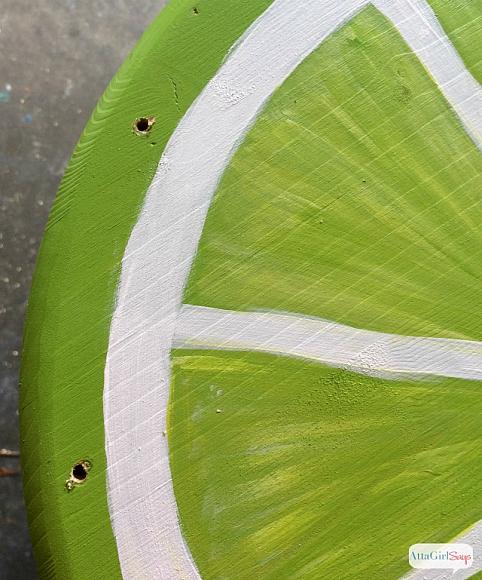 Allow the tray to dry 72 hours before exposing it to moisture. While Patio Paint is weather resistant, don't leave your tray outside and exposed to the elements, as the wood may crack.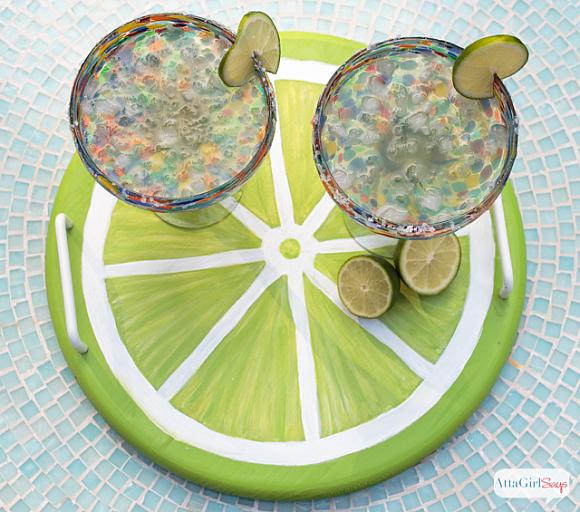 Wipe up any spills with a damp cloth.