Posted by DecoArt on Nov 16th 2015
It won't be long until it's time to decorate for Christmas!
For my December decorating, I subscribe to the: the more lights the better notion. With that in mind, I made a little shadow box Christmas decoration. I love photo ornaments and get a new one every year, I thought this lighted shadow box would be a perfect place to show off one of my favorites. Of course this shadow box could be used to show off any ornament or even a tiny little Christmas scene like all those village pieces I'm seeing everywhere!
Items Needed:
Mini LED Lights
Paint Brush
Soft Wood Shadow Box
Sand Paper
Needle Nose Pliers
Christmas Ornament
Hot Glue Gun
Instructions:
First make holes using your pliers, just press gently until the tip goes through and then spin and press to make certain the hole is the right size. (you may want to test the lights after one hole to get an idea of how big they should be...you don't want the lights going all the way in- just the tips)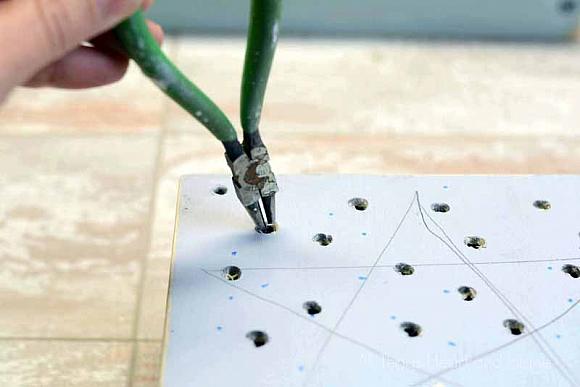 Go back through from the front to clean up your holes on the inside...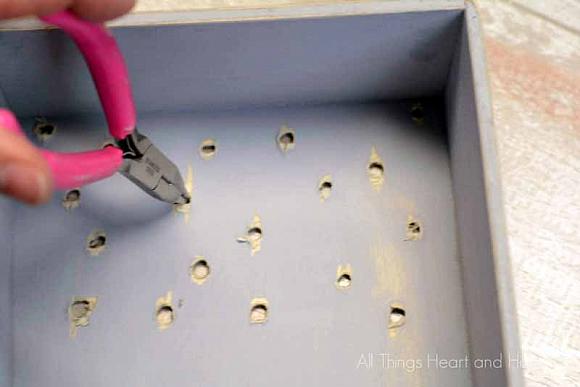 Sand the inside to soften the holes...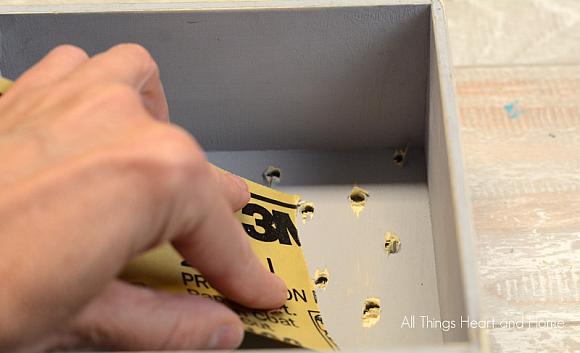 Paint the box! I painted the outside in white and inside in blue then went back over both inside and out with a dry brush of turquoise, wiping off (with a baby wipe) any areas that I thought looked too saturated with the turquoise. I was trying to soften the colors...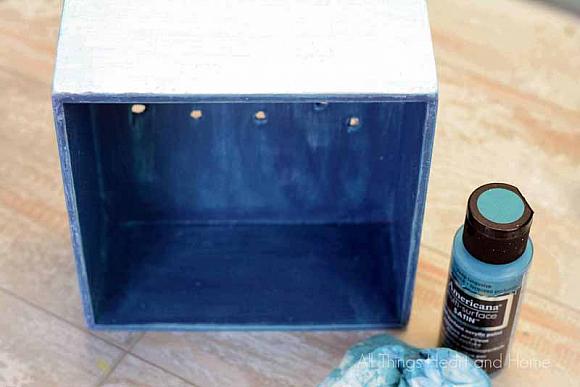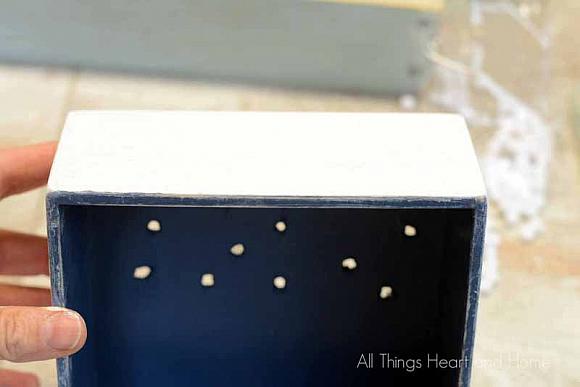 Sand over the entire box if you like a more distressed look...
Now you're ready for your lights! I used small pieces of tape to keep the lights steady and in place. (I used the blue tape so you'd be able to see where I taped!)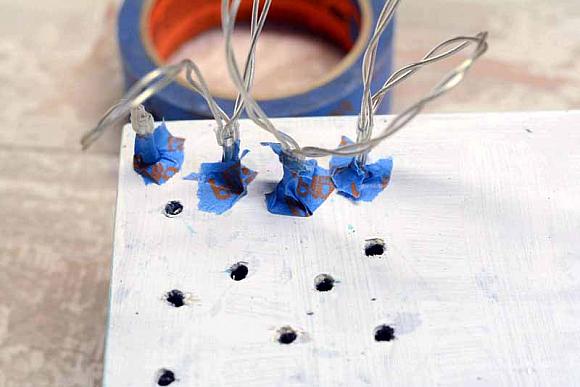 When all your lights are in place, you may want to tie a string around the excess wiring to keep it from showing from the front!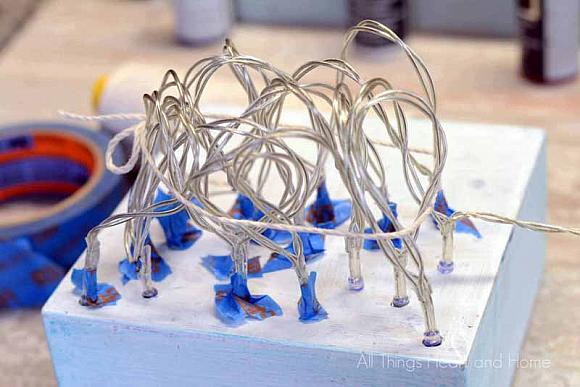 Now hot glue your ornament inside!
The Littles could help you make some of these for their yearly Santa picture!

I hope you're enjoying dreaming up projects for the holidays! Have a wonderful day my friends -xo