Posted by DecoArt on Jan 19th 2017
Hi, Pam here on the DecoArt Media Blog today and love is in the air! What better way to celebrate "love" but with a piece of chipboard and some DecoArt Media Paints and Stencils. 
Items Needed:
5" X 10 1/8" Chipboard
5 3/4" X 11 1/4" Chipboard
Stampendous Toxic Stamp Set
Metal Dragon Fly
Tracing Paper
Polka Dot Pattern Paper
Black Card Stock
Pencil
Adhesive
Transfer Paper
Assorted Brushes
Palette Knife
Instructions:
Begin by painting a piece of chipboard with Gesso; dry.
Apply paint randomly to top of prepared chipboard; dry. Paint thick coat of Weathered Wood and allow to dry completely.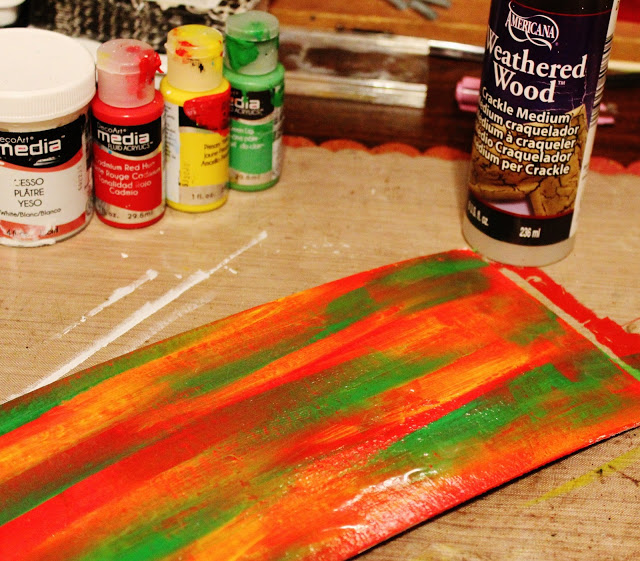 Paint Crackle Paste to prepared chipboard; dry.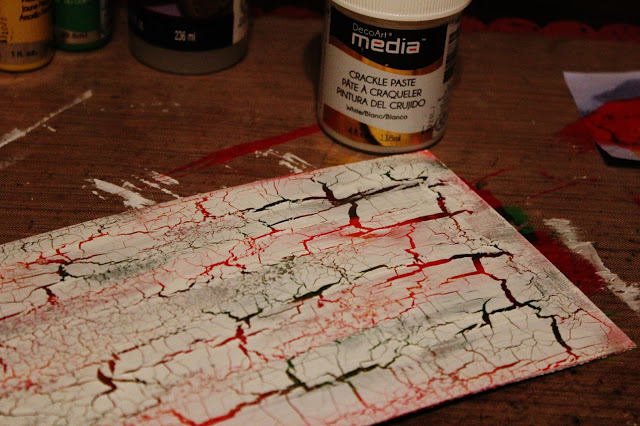 Mix Cadmium Red and Titanium White together to make pink. Wash paint over prepared chipboard.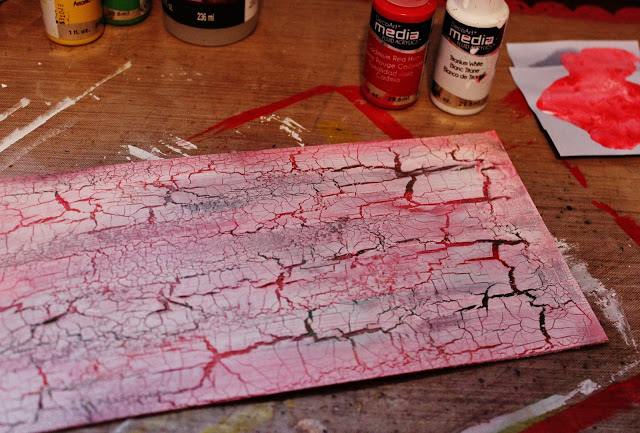 Trace around prepared chipboard to tracing paper with pencil; write "love" and heart on tracing paper. Place transfer paper and written tracing paper on top of prepared chipboard. Trace "love" and heart with stylus.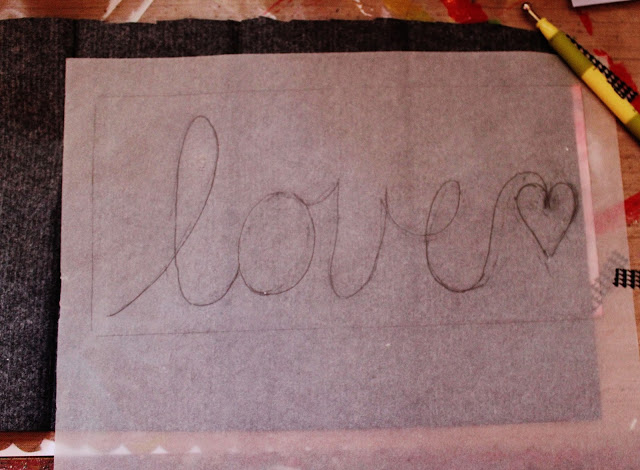 Paint "love" with Carbon Black paint and heart with Cadmium Red Paint; dry.
Lay Doily Stencil on prepared chipboard; apply Crackle Paint using palette knife. Dry. Repeat to the entire chipboard piece.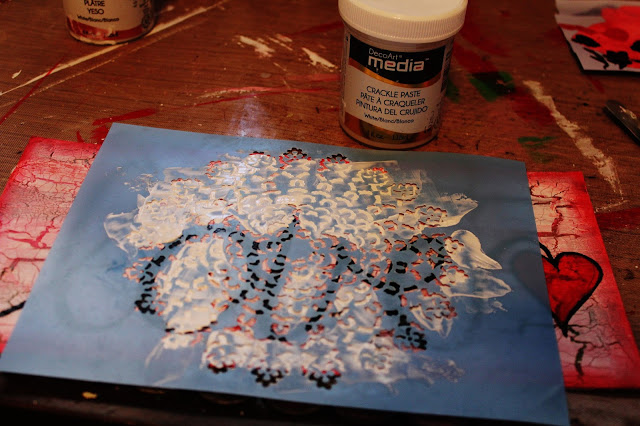 Stamp background stamp with Carbon Black and Cadmium Red; dry.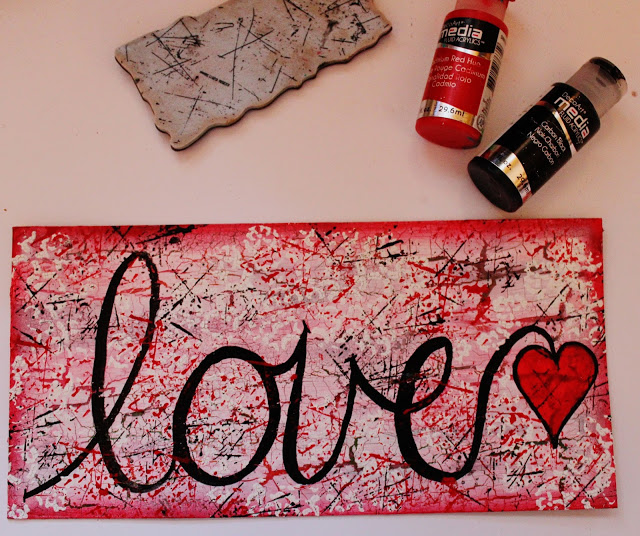 Mix Crackle Paste with Yellow Oxide. Lay Pixelated Stencil to top of prepared chipboard; apply paste mix to top with palette knife. Dry.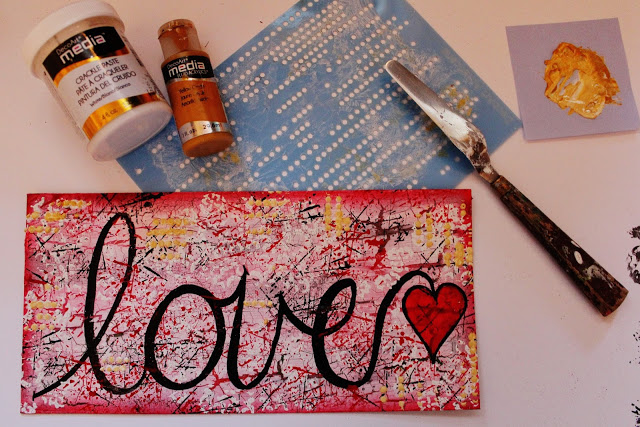 Cut a second chipboard larger than the painted piece; cover with pattern paper to create base. Dry brush edges with Cadmium Red using stencil brush.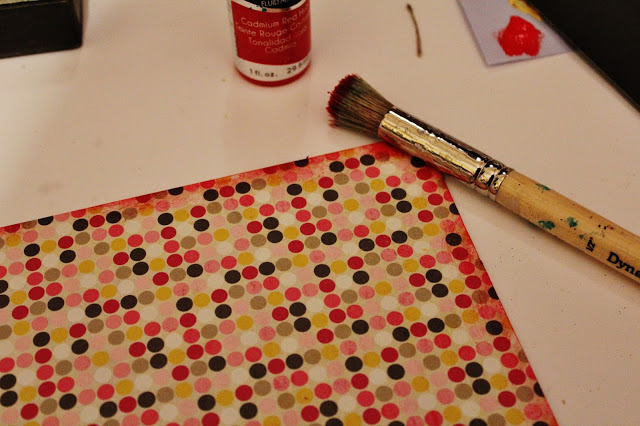 Adhere black cardstock to the front of the base.
Adhere prepared chipboard to the top of the base. Seal with satin varnish; dry.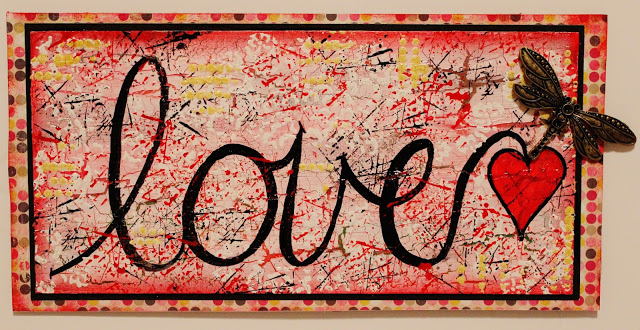 Adhere dragonfly to top of Love Frame.