Posted by DecoArt on Feb 4th 2016
Love is in the air and for February I love to give gifts to all my friends to just remind them just how important they are and how much I love them. I usually create something handmade and this year I put together the cutest tag to complete their gifts. I show you the steps to using an ordinary paint chip sample from your local hardware store, so that you can show someone just how much you care for them!
Items Needed:
Paint Swatch
Book Pages Or Scraps Of Vintage Papers
Ribbon Or Toile And Fringe/tassles
Metal Embellishment/key
Black Pen
Charcoal Pencil
Assorted Brushes
Palette Knife
E6000
Heart Stencil
Instructions:
I started with a paint chip from my local hardware store, and some scraps of paper and book page.
Cut out the shape of the paint chip on the book page, (a little smaller) and tear the scrap papers and put those down with Media matte medium.
Once that was dry I used the Andy Skinner Alphabet soup stencil and sprayed Media Shimmer mister in primary magenta to add interest and unify the tag and let dry.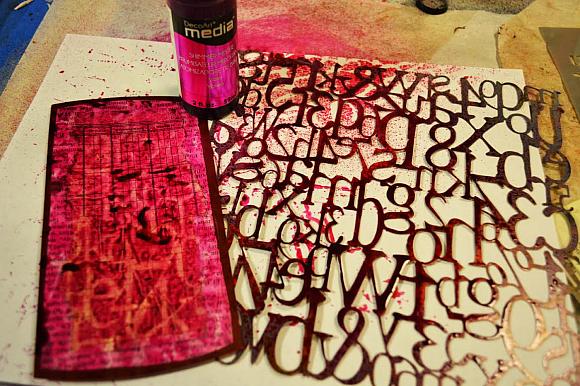 I cut a heart stencil and using a palette knife I put down some crackle paste in a medium thick coat (for best crackle results let air dry about 30 to 45 minutes), If you use a heat tool the crackle does not crackle as well (trust me I tried).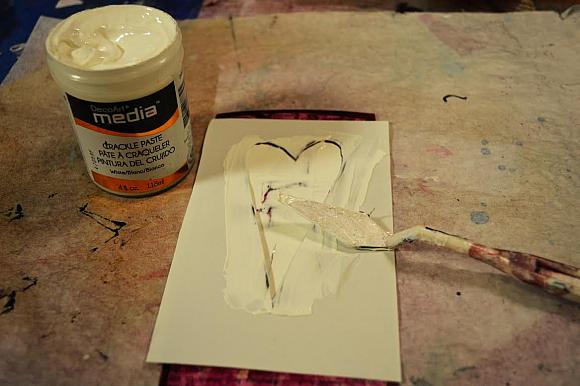 Once dry and all the gorgeous crackles have appeared, I coated the entire tag with antiquing cream using a rag, rubbing into all the cracks of the heart to make it really pop.
After the antiquing cream was dry I shaded around the heart with a charcoal pencil and then sealed it with Media ultra matte varnish and let dry.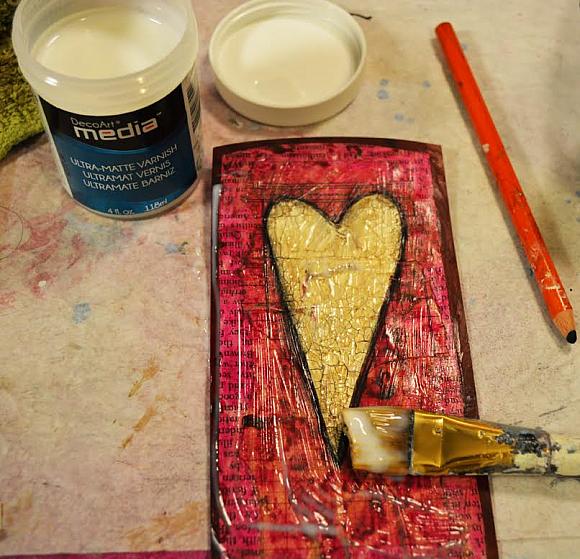 I added the metal key (you could use any embellishment) Using E6000.
I used the daisy chain stencil and the personally yours stencil along with Media fluid acrylic carbon black paint, to add the flowers at the top of the tag and the Love on the bottom.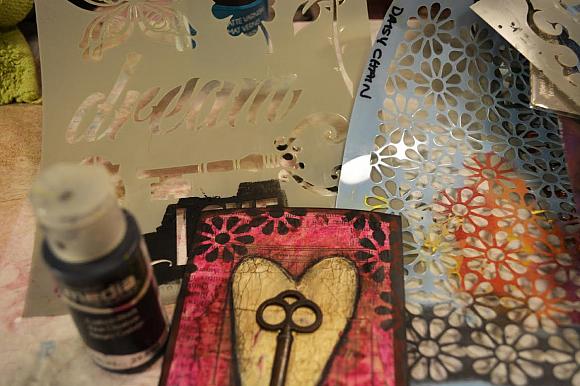 Using a hole punch I punch a hole at the top of the tag and added black toile and then Using E6000 again, I added the tassel trim at the bottom, wrapping it all the way around the back.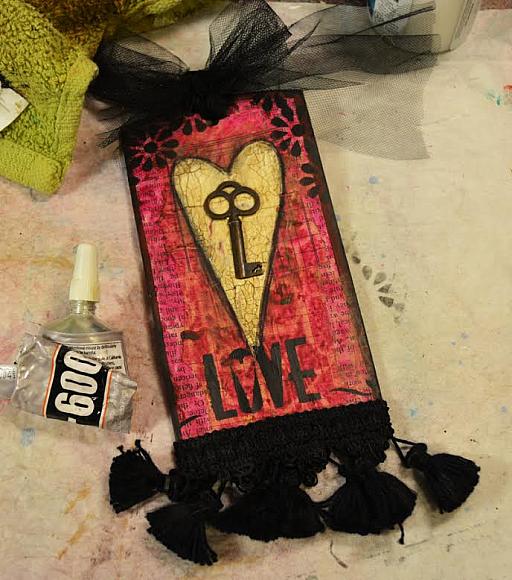 Do the same process for the back so that you have a clean and cute surface to write your love note.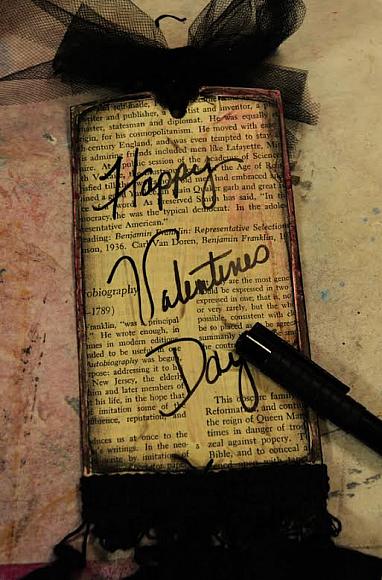 Have fun…. Be inspired, create and know that you are loved!