Posted by DecoArt on Jul 19th 2017
Create this Love Layers project with Jools Robertson.
Items Needed:
Canvas Board
Chipboard Embellishments
Water Bottle
Assorted Brushes
Glue
Instructions:
Apply DecoArt Media Crackle Paste through a stencil onto a Canvas panel.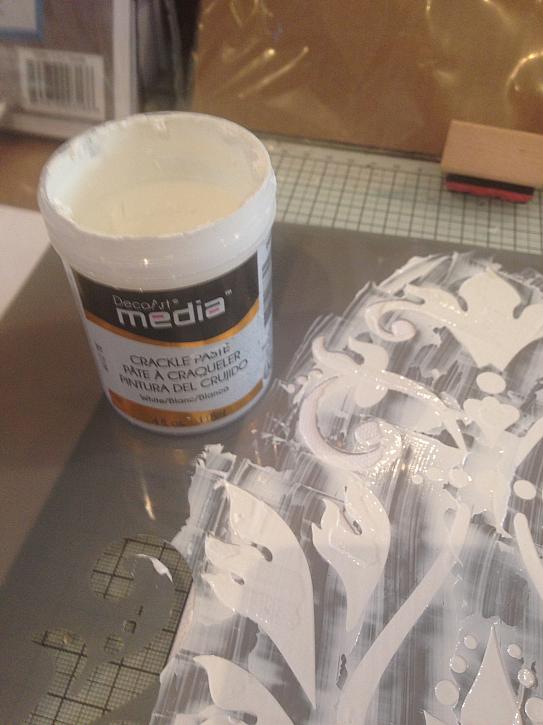 Arrange collage of chipboard and paper clay embellishments and fix with strong glue.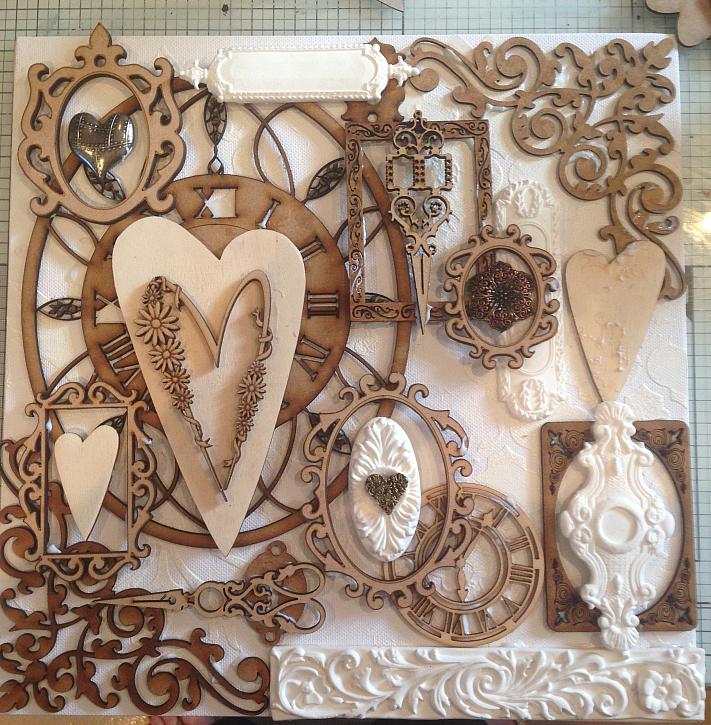 Apply DecoArt Media Crackle Paste to selected areas.
Apply Modelling paste, texturizing with a palette knife.
Once dry apply DecoArt Media White Gesso allow to dry.
Covering all unpainted areas.
Apply DecoArt Media Fluid Acrylic Pyrrole Orange to area of highlight.
Spritz with water work in washing out in areas.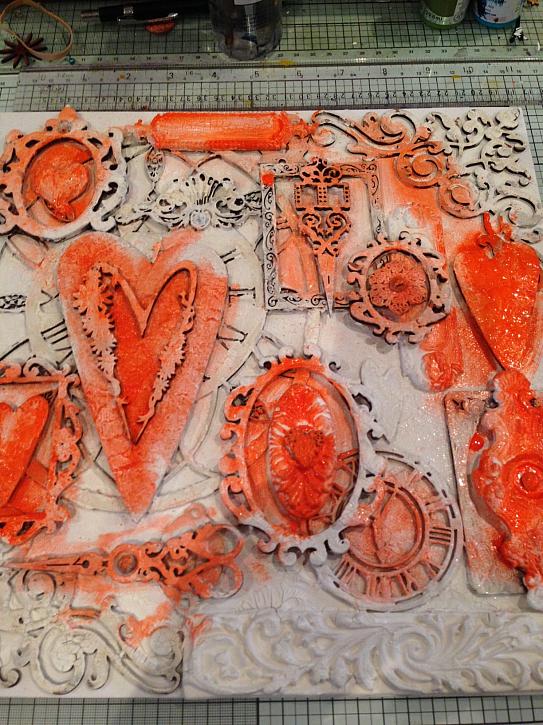 Do the same with Quinacridone Magenta.
Building up the intensity of colour.
Start to work in Cobalt Blue Hue leaving highlight areas
Whilst wet remove colour with a wet wipe to highlight areas, this can also be done in areas which are almost dry by rubbing hard.

I like the random highlight effect this gives and it's a quick technique that reveals all the lovely textures.
To enhance the colour and textures further, apply DecoArt Metallic Lustres Radiant Red and Champagne Ice with your finger tip.