Posted by DecoArt on Mar 9th 2018
Getting fancy with matte metallic paints on a wood frame. Metallic paints make everything shiny and glossy but perhaps you're looking for that metallic glow without all the super shiny in your face bling of classic metallic paint.
I used matte metallic acrylics to give this wood frame a little sheen.

The two color finish enhances the detail in the wood frame and gives it depth and character. And I love the contrast of the grey-blue pewter under the golden champagne.
The matte metallics are available in a variety of trendy and classic colors to coordinate with your home décor. I built this wood frame to fit a mirror I had on hand but you can find detailed frames in hobby stores, thirft stores or garage sales. If you do use an existing frame be sure to sand well so you're starting with a smooth, fresh surface.  Down below I will share how to construct and paint a wood frame using matte metallic paint.
Items Needed:
Instructions: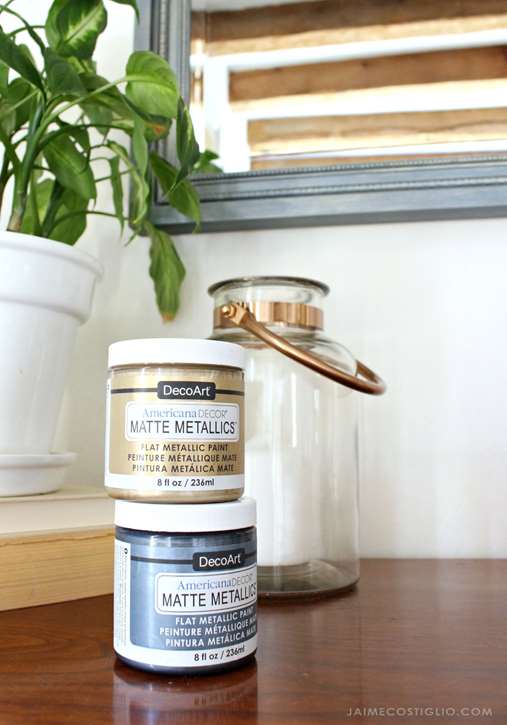 Cut detailed moulding to fit mirror. Cut ends with 45 degree miter.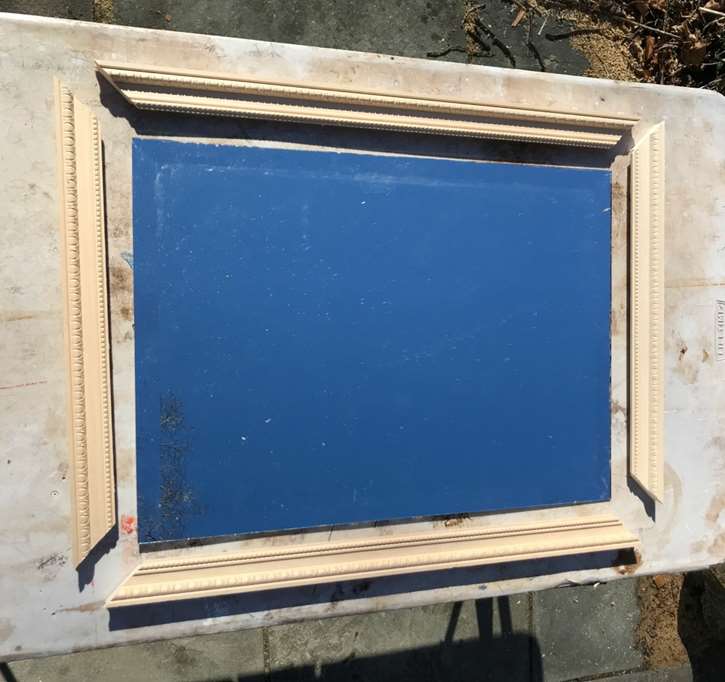 Use wood glue and 1" finish nails to secure corners then clamp until dry.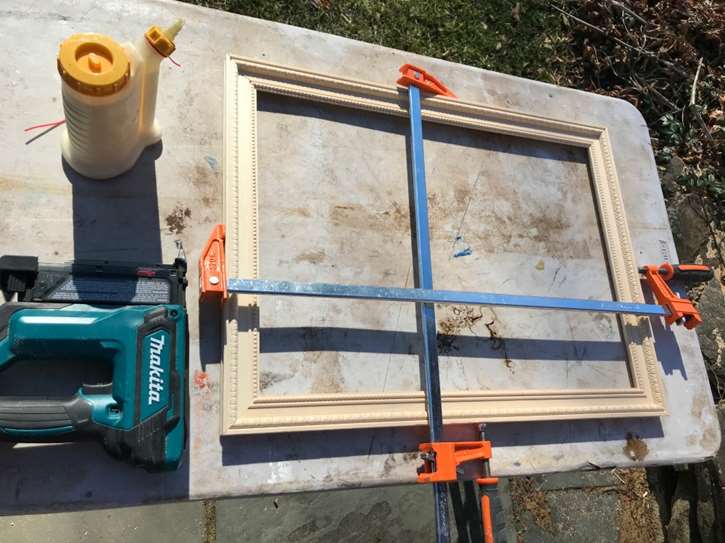 Cut 1x2 wood boards again with 45 miter at attach to exterior of frame using wood glue and 1 ¼" finish nails.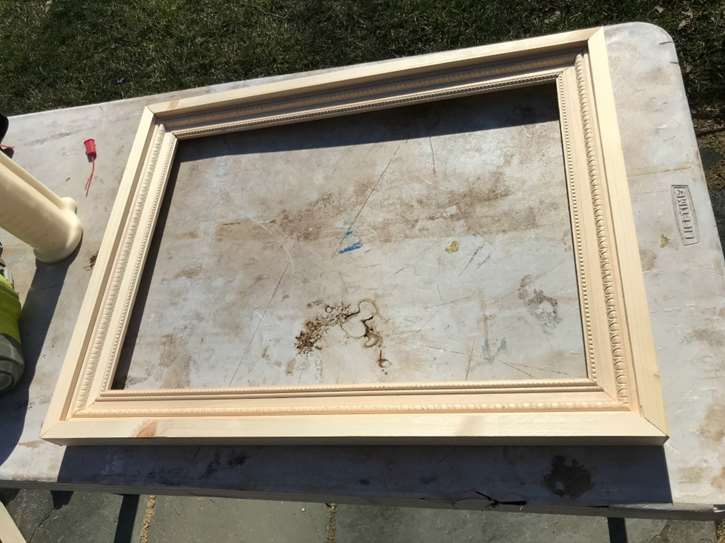 Fill any nail holes with putty and sand rough edges.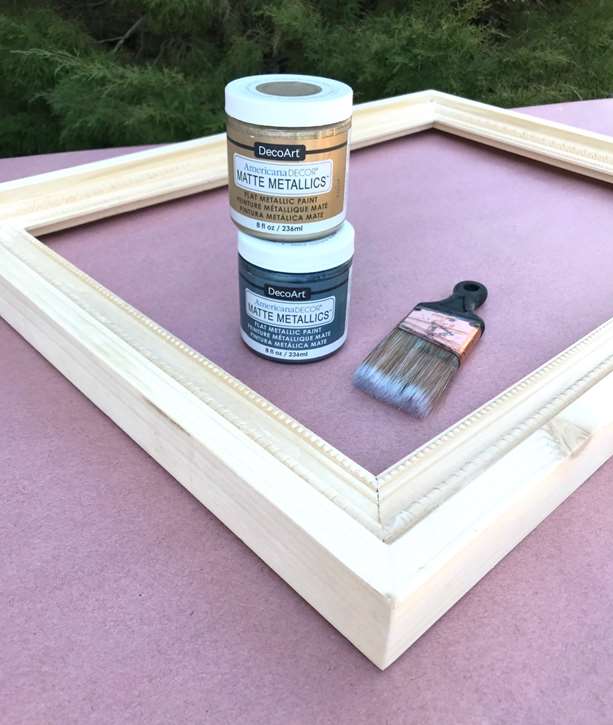 Using a paint brush liberally apply base coat of pewter to frame. This paint is rather thick and goes on opaque, one coat is all you need. Let dry.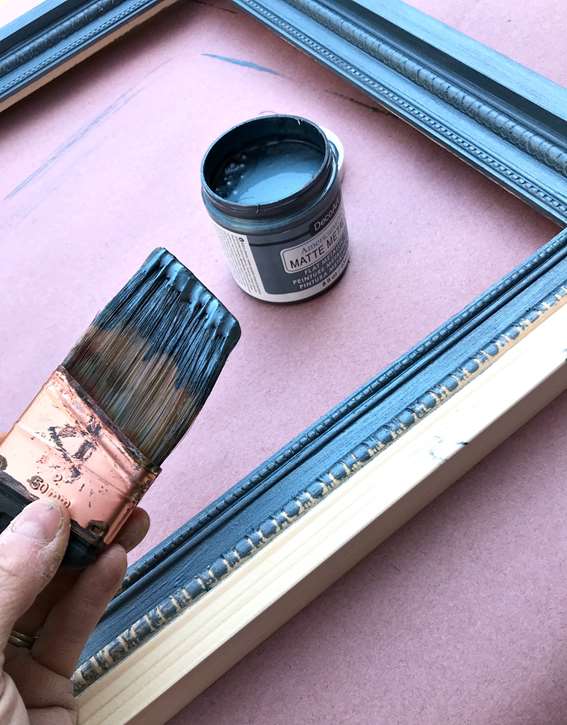 Using a dry paint brush gently brush on the champagne color over the detailed areas. Be sure to use a dry brush technique. Any excess paint can be wiped away.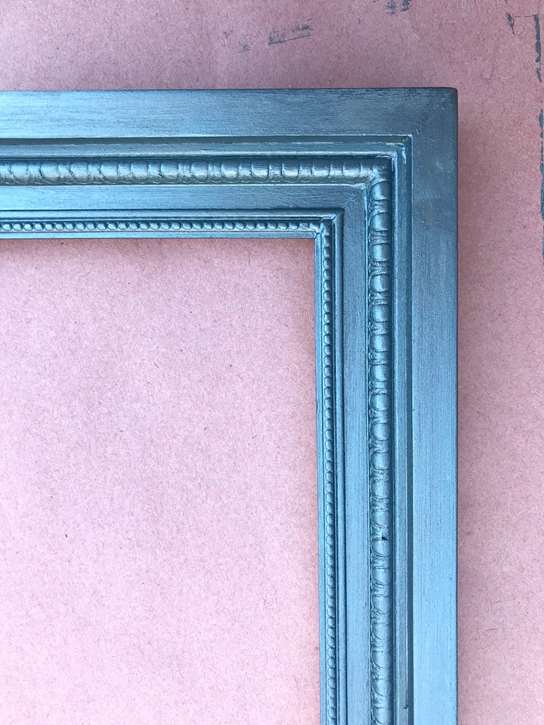 The champagne color acts as a highlighter and sits on top of the detailed parts of the frame: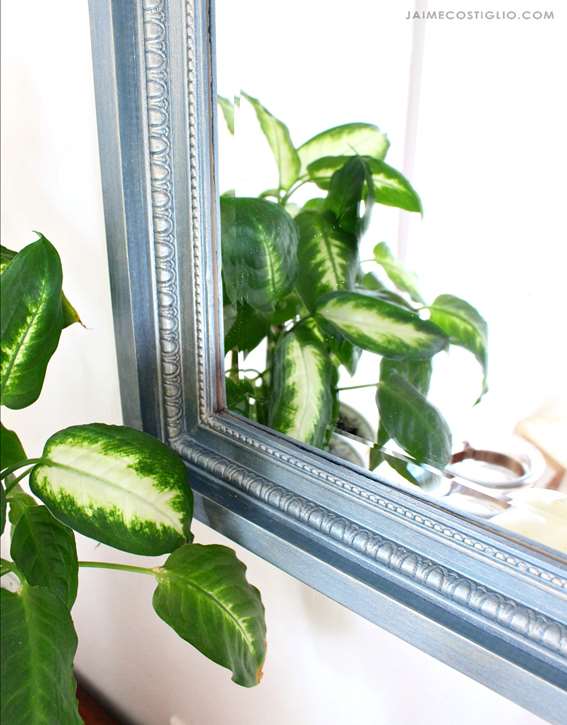 A durable, low sheen metallic finish that makes your frame or any home décor look amazing. What do you want to paint with this beautiful soft matte metallic paint?