Posted by DecoArt on Jul 19th 2015
College is a super exciting time, but living away from home can be a big adjustment. Every inch of space in a dorm room is extremely valuable. A full sized ironing board would take up the whole room when opened, but this DIY dorm room ironing board made from a folding tray table is the perfect size! You can completely customize it to match your dorm with your choice of paint and fabric.
Items Needed:
Americana Decor Maxx Gloss - Juicy Melon
Fabric
Batting
Folding Tray Table
Staple Gun
Brushes
Instructions:
The first thing you will want to do is paint the legs of your table with two coats of Maxx Gloss paint. Because this paint has a thinner viscosity, you'll want to try your best to lay your surface flat before painting to avoid dripping.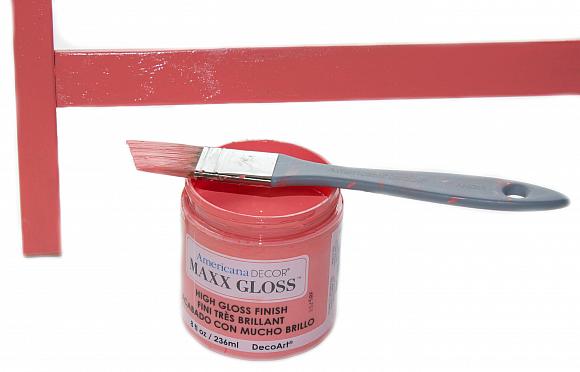 Once the legs of the tray table have dried, wrap the top of the table with the batting. Make sure to pull it so that it is taught and staple on the underside of the table.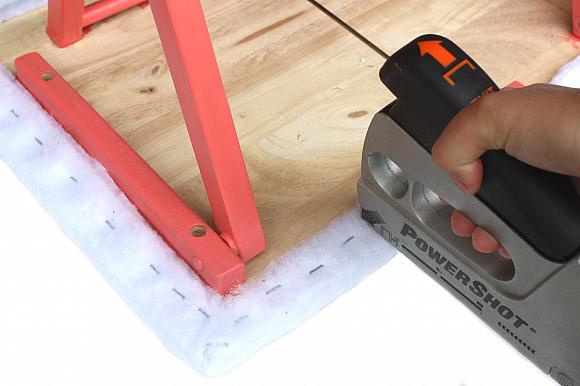 Next you'll want to do the same thing with the fabric. I found this really fun patterned, fat quarter and it was the perfect size.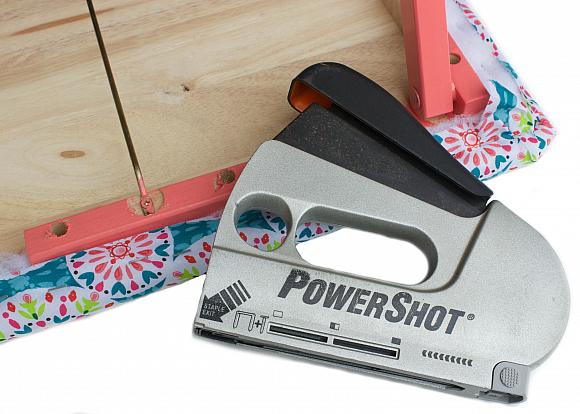 It really is that simple. If you know someone headed off to college, this would make an awesome going away gift! This version is on the girly-er side but boys need wrinkle free clothes too. Switch up the paint color and the fabric and it will work for anyone's small living space!