Posted by DecoArt on Jul 19th 2015
Hey everyone! Tanner Bell from A Little Craft In Your Day here today. I'm so excited to share with you a fun DIY Recycled Bottle Lamp project. I bet you've never thought about taking old glass bottles, and upcycling them for your room or dorm décor? After I share with you this fun DIY tutorial using our new Maxx Gloss paints, I'm for sure you're going to want to try it out for yourself. 
Items Needed:
Americana Decor Maxx Gloss - Aqua Waters
Americana Decor Maxx Gloss - Orange Slice
Lamp Kit
Painter's Tape
Glass Bottles
Brushes
Instructions:
The first thing you're going to need to do is soak your bottle in water to make it easy to remove the label. Wash thoroughly and dry.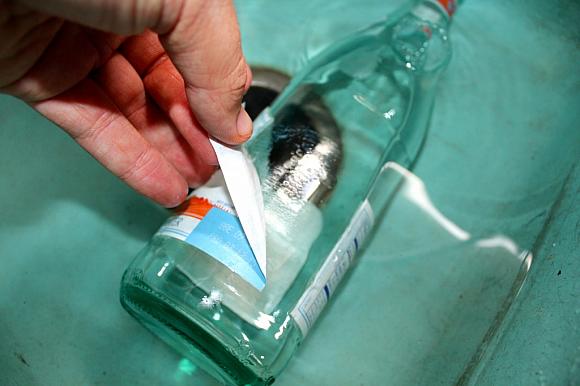 After you've washed your bottles, you're going to apply your painter's tape to the bottles creating the design you would like. I'm using a chevron pattern painters tape for one and the other I'm creating a geometric triangle. Be sure that your painter's tape is applied smoothly on the glass to ensure there is no seeping underneath.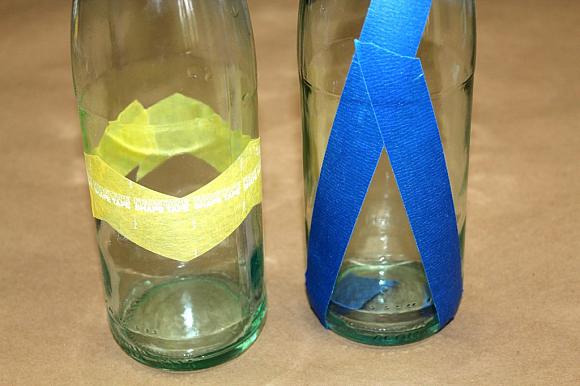 For the geometric lamp I decided to paint it with the Maxx Gloss Orange Slice. You're going to want to put 1 or 2 coats of Maxx Gloss onto the glass. You will be so impressed with how well it goes on and how it leaves practically no brushstrokes once dry.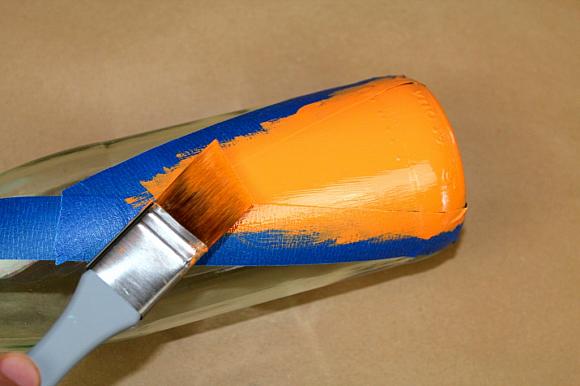 For our chevron lamp design, I decided to paint it with Aqua Waters. You may want to give this two coats, just for full coverage.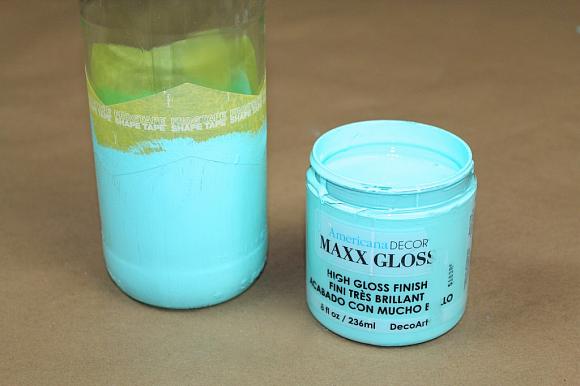 Add your lamp fixture to the bottle and rock it! This would look super nice on a desk or night stand. Where are you going to put yours? I think the USB lamp light would be perfect for this. I hope you enjoyed this easy upcycling project.