Posted by DecoArt on Sep 23rd 2015
I love to trade Artist Trading Cards and Post Cards with friends and fellow creative people. I know the name has "trade" right there in the title but oftentimes I just send them out to people that have inspired me in some way. I am touched by their responses when they receive them. I can't think of one instance where someone wasn't excited to receive "happy mail" and got to do the "happy mail dance". 
Items Needed:
Assorted Brushes
Assorted Americana Acrylics
8" By 5" White Cardstock
Patterned Tissue Paper
Assorted Stencils
Envelopes
Instructions:
I always like to have pieces of decorated card stock that can be cut down to post card size (4"x6") or ATC size (2.5"x3.5") I create the backgrounds on 8.5"x11" card stock with assorted stencils, collage papers or patterned tissue papers and usually a mixture of both Media Line acrylics and Americana paints. Then I cut them down to size.
Sketch your artwork onto decorated ATC base. After that was done I drybrushed a coat of Media White Gesso onto the face making sure NOT to cover the entire face. I only focused on the highlight areas. Sometimes you may need to add more than one coat.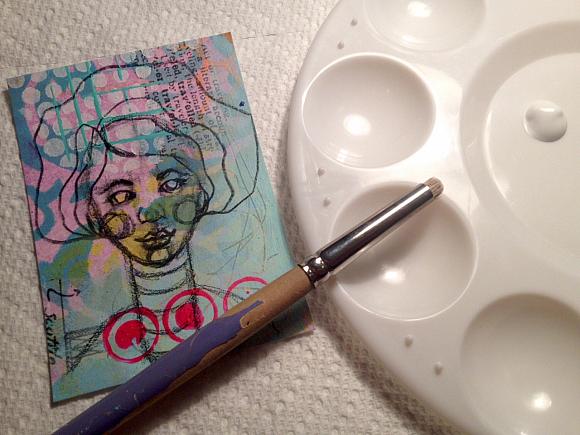 Notice that you can see the background peeking through in areas that would naturally be in shadow. Now I add Media Line Primary Magenta to the cheeks and lips.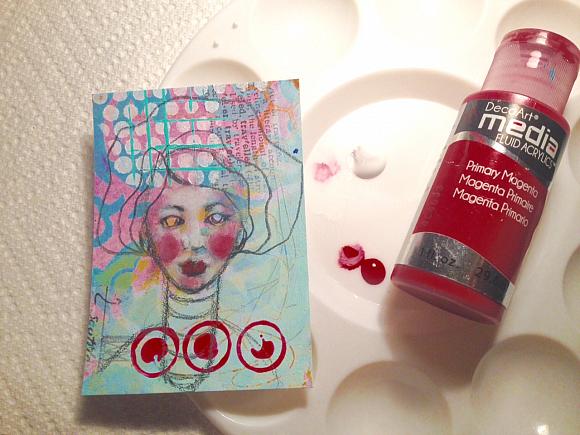 The next step is to add in all the final details like the pupils, accentuate eyebrows and my very favorite part a coat of Media Line Acrylic color of choice to the background. I leave the dress and hair as the original background. So simple but looks so complex! The final step is to outline the hair with Media Line Titanium White with a liner brush.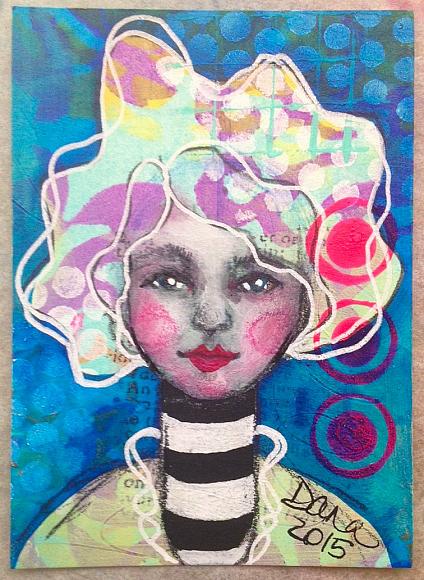 If you are uncomfortable with drawing an image by hand, no worries! Look how awesome these turned out using Andy Skinners "Strike the Pose" stencil following all the same steps.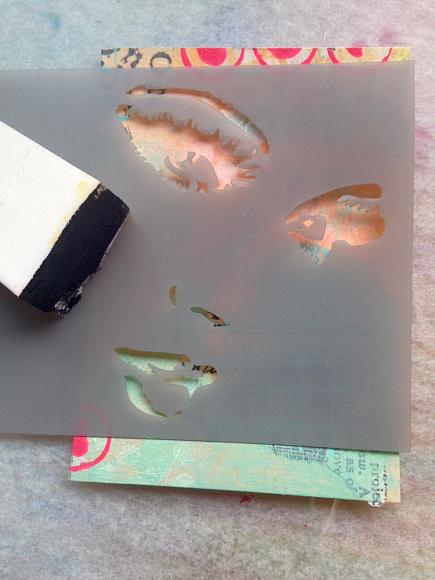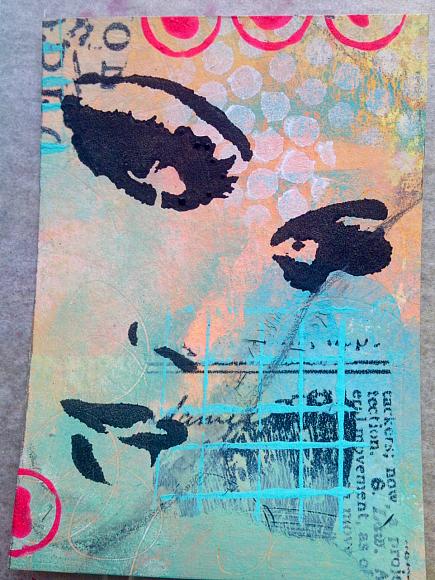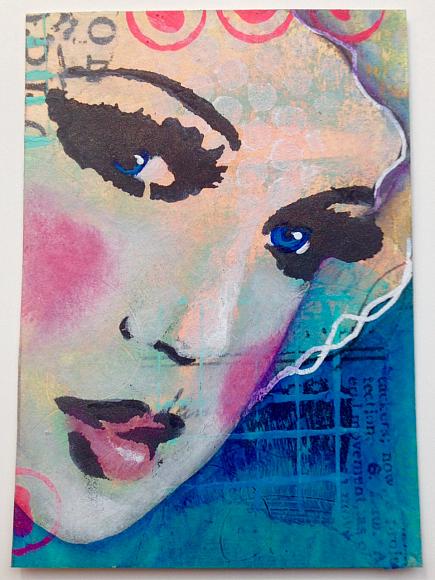 We couldn't have these going in the mail in a plain old envelope now could we? You can use either your Kraft Mat, plexiglass, waxed paper, anything waterproof for the next step. I personally use waxed paper to cover my workspace. I took 3 colors of Media Line Misters and sprayed puddles on my waxed paper. If you aren't familiar with color mixing and how to avoid making mud I would stick to a red, yellow and blue. These colors are very intense so I also mist the puddles with some water so addresses will be apparent . Now just lay envelope down in the puddles and drag slightly.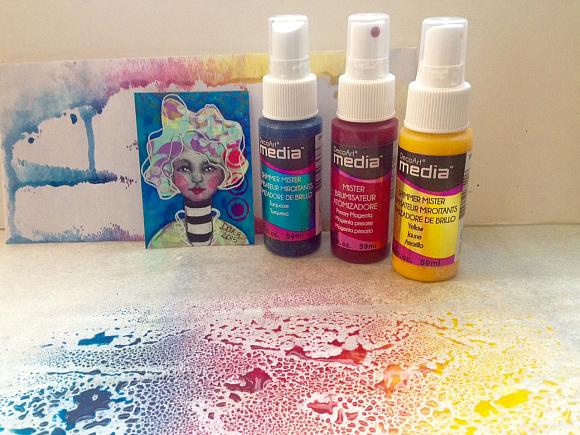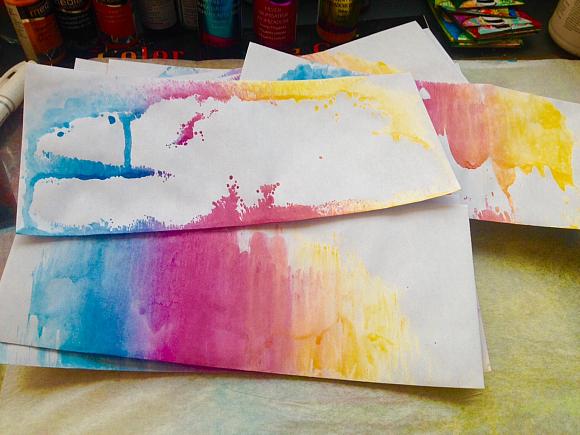 Not only will the recipient get a kick out of them I believe a few postal workers will as well!
Thanks Everyone!