Posted by DecoArt on May 14th 2019
I found this twine metal vase at the dollar store and immediately thought back to my metallic rope throw basket that has been one of the most popular tutorials on my blog since it posted. I knew it would be a great project to create an ombre effect and brighten up my table for spring and summer. If you don't find a metal vase with the twine already wrapped around the top, you can easily add your own to any style vase with a glue gun and this tutorial.
I got some of the beautiful new DecoArt Extreme Sheen colors and fell in love with these shades of green. If you haven't played with the Extreme Sheen shades yet, you absolutely should! The metallic effect is like no other formula I've ever used and the coverage can range from semi-transparent to full to suit the nature of your project.
Items Needed:
DecoArt Extreme Sheen - Jadeite
DecoArt Extreme Sheen - Emerald
Painter's Tape
Metal Vase With Twine
Stiff Paintbrush And Smaller Firm Paintbrush
Instructions: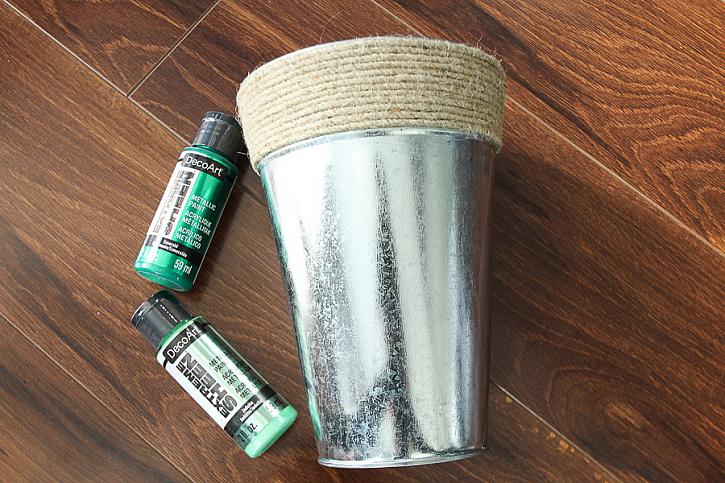 Place painter's tape securely along the bottom of the twine to avoid getting paint on the metal vase. Using a stiff paintbrush, paint the bottom half of the twine with Jadeite. I applied medium coverage so that the metallic would gleam but the twine would still peek through.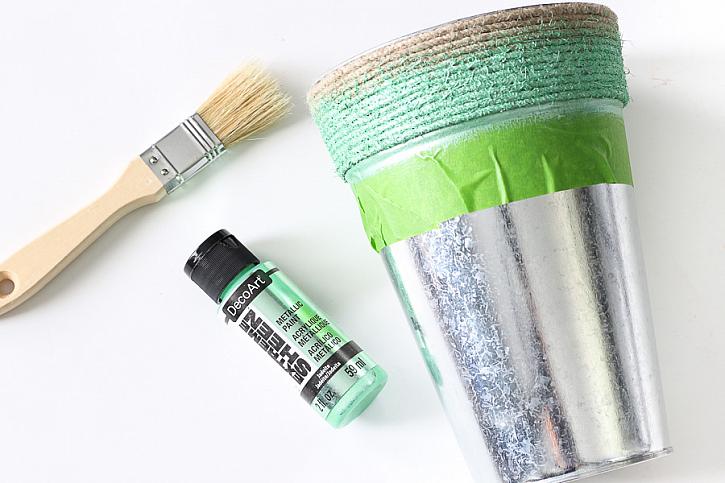 Once fully dry, paint the top of the twine with Emerald. Start at the very top of the twine to get the most paint placement with a smaller firm paint brush and blend down with the brush dryer to meet the edge of the Jadeite. Concentrating the Emerald color with a firmer, more paint saturated brush at the top of the twine will create a gradation of the beautiful green shades. If you get any paint on the metal on top of the vase you can simply wipe it off with a wet paper towel or napkin.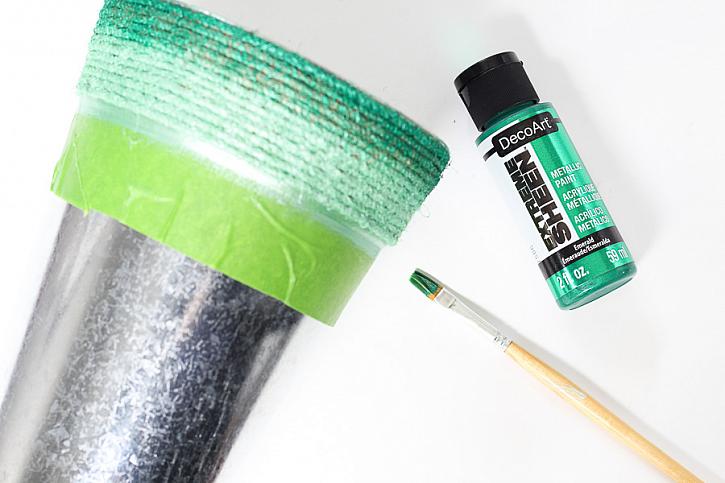 While still wet, mix about 50/50 Jadeite and Emerald and apply to the middle of the twine area with the original stiff paintbrush with not as much pressure on the brush to create the ombre effect.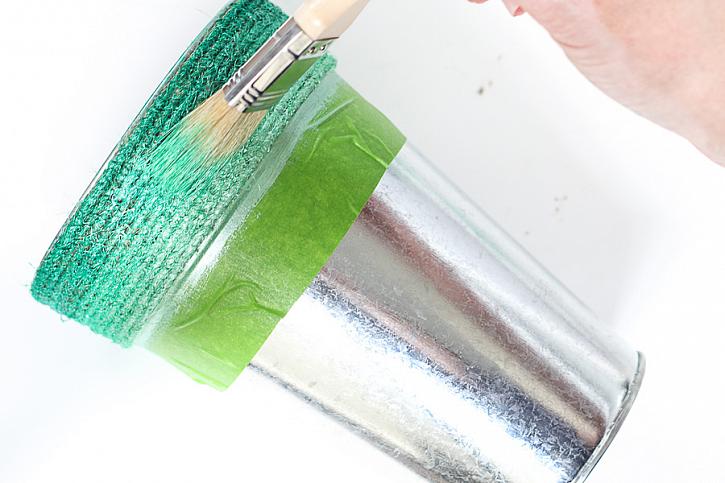 Remove the painter's tape and you have a beautiful metallic rope metal vase! Fill it with your favorite flowers (faux or real) and place it where you can see it for a bright pick-me-up!