Posted by DecoArt on Jan 20th 2016
This little project warms my heart!
These painted heart milk bottle charms are the perfect thing for a kid's Valentine's Day party. They're cute and functional.
Whenever my son has friends over, it's always hard to keep track of which drink belongs to which kid.
Items Needed:
Assorted Brushes
Electric Screwdriver And Drill Bit
Baker's Twine
Sandpaper
Small Wooden Hearts
Instructions:
But tie one of these charms around a mini milk bottle and there's no more confusion. They work just like wine charms that help adults keep track of glasses.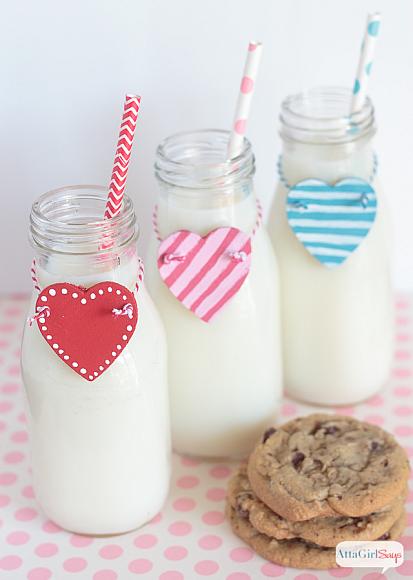 (I made my heart chars to fit on mini milk bottles for Valentine's Day, but you could also use them on mason jars, juice boxes, soda bottles or cups, attaching them with baker's twine, as I did, or glue dots, depending on the surface.)
Making these couldn't be easier.
Gather your supplies.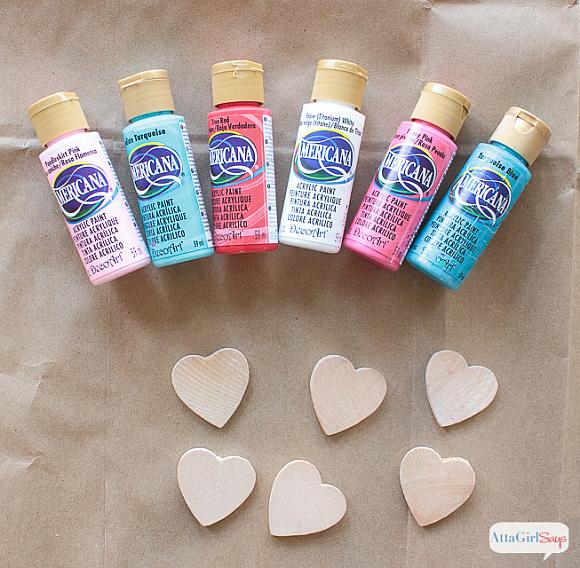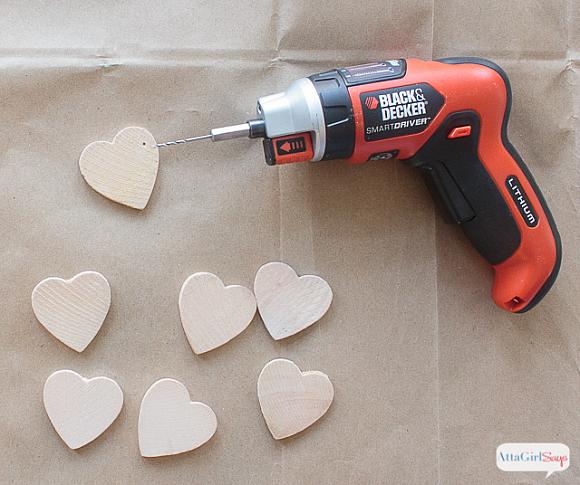 Use a small drill bit to drill two holes in each heart. (You only need to do this if you're planning to use baker's twine to attach them to your bottles.)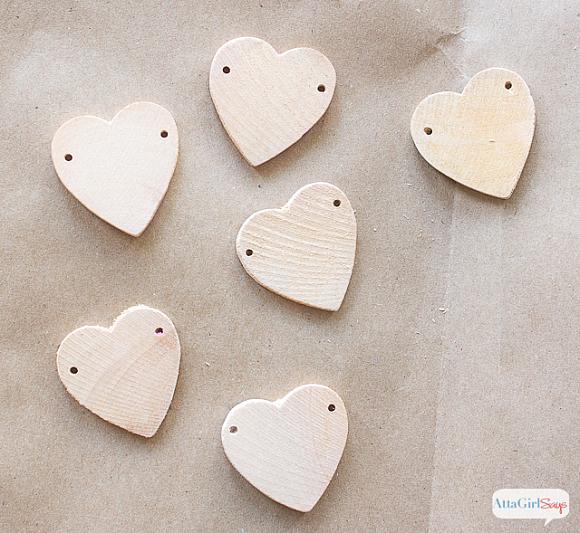 Sand the edges of each heart, if necessary, to create a smooth painting surface.
Next, paint each heart with two coats of paint, in your choice of colors.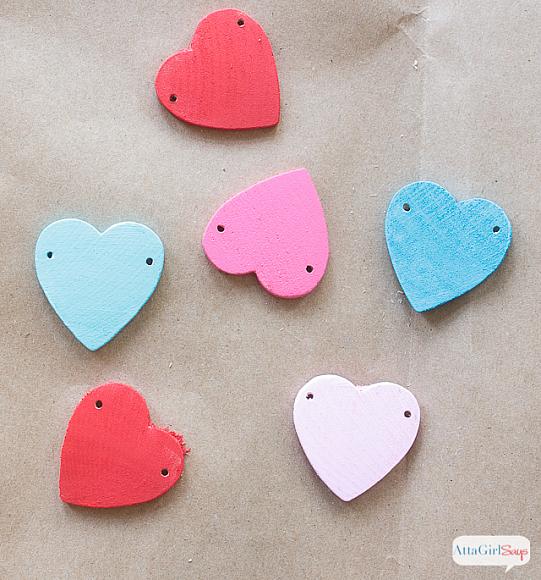 Allow to dry, and then paint distinctive designs, like polka dots and stripes, on each heart.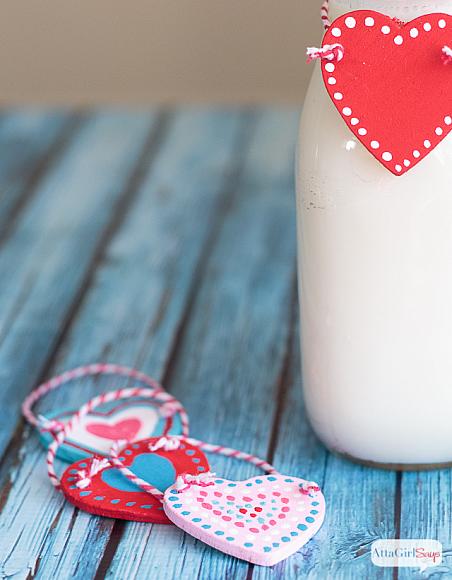 You want them all to look different so there's no confusion about whose drink is whose.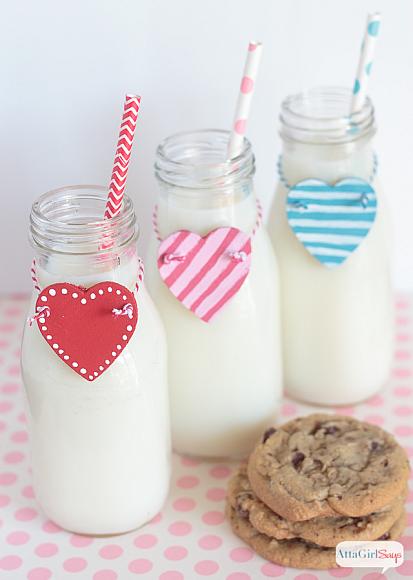 Finally, thread baker's twine through the predrilled holes and knot at each end.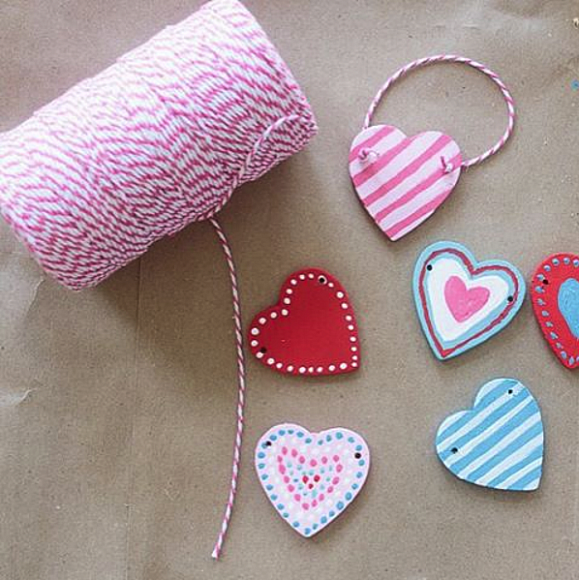 I can't wait to surprise my son and his friend's with some milk and cookies for Valentine's Day.