Posted by DecoArt on Feb 23rd 2016
Hello everyone! I just love the look and feel of something delicate paired with something bold and unexpected. The vintage look paired with an edgy vibe from decorative papers creative hand-lettering is an intriguing combination that's sure to stand out!
If you've ever been unsure about how you can incorporate bold, expressive patterns and motivational messages into your work, I encourage you to give it a try.
We're making these!
Items Needed:
3 Miniature Picture Frames
Paint Brush
White Pen
Pencil
Monoprinted Scraps Of Paper
Instructions: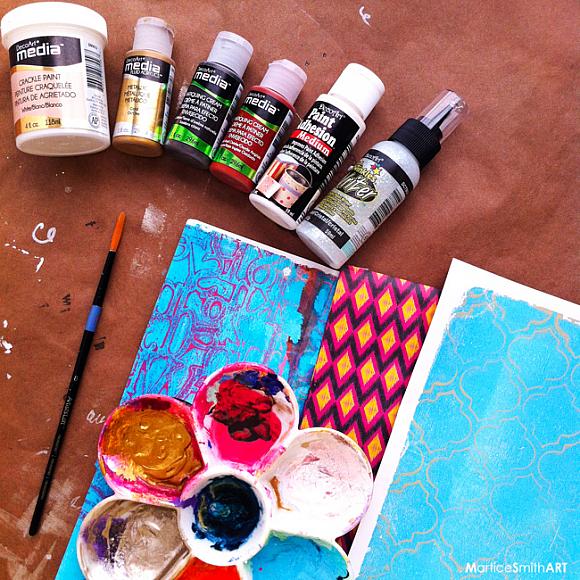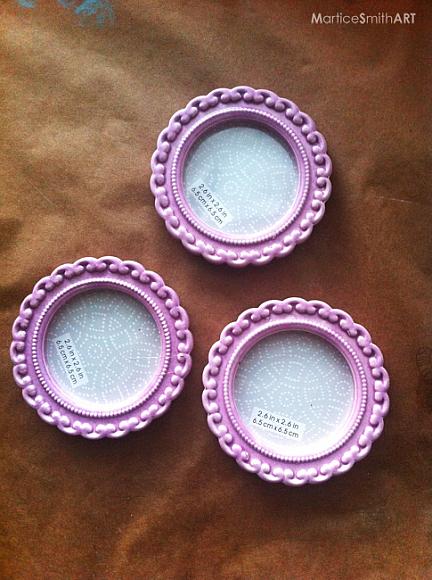 ** Be sure to gently wipe away dirt, dust, and fingerprints from your miniature frames.


STEP 1: Choose your decorative papers.
For this project, I'm using two kinds of paper:
1.) My own monoprints that I created during an afternoon printmaking session AND

2.) The new Decou-Page papers from DecoArt! (I chose Tribal Decou-Page Paper from the product line. See the supplies photo, above. It's the one with the pink, yellow, and black diamond design.)
My monoprints were created on white cardstock, with acrylic paints and the Classic Quatrefoil and Spaghetti Alphabet stencils from the Americana Decor® line.
The Decou-Page papers are soft, premium papers that are pliable and lightweight, which is ideal for any decoupage and craft project.
They're highly durable so that means you don't have to be worried about those pesky wrinkles that will turn a fabulous project into a hideous, hide-it-under-the-bed-so-no-one-will-ever-knows-it-exists kinda project.
I think we've all been there, once…and one time is enough, right?
Oh! Here's another bonus: these eco-friendly papers are recyclable and FSC certified!


STEP 2: Cut paper into circles.
You can use a circle punch or a good ol' fashioned scissors to do this.
If there's a piece of paper inside your miniature frames, you can use it as a template - no measuring required…that's fine by me!
All you do is place the circle on top of your paper, trace around it with your pencil, then cut it out.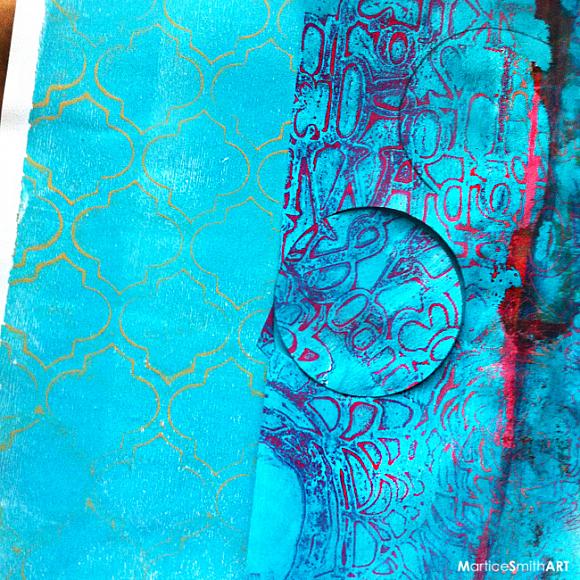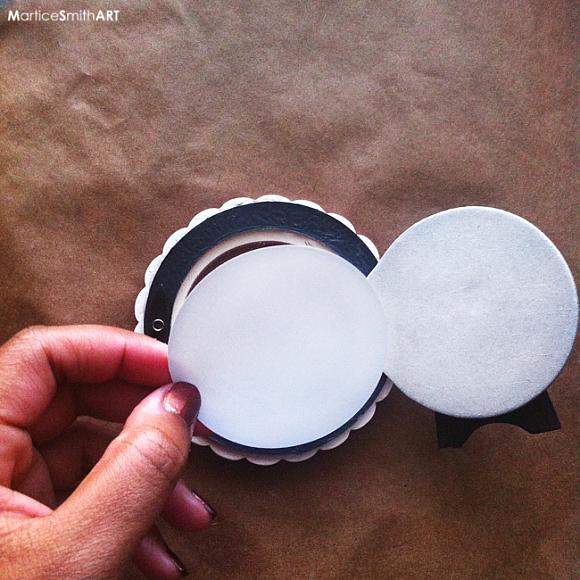 STEP 3: Add some doodles!
Using white markers and ink pens, add doodles to your monoprinted papers.
Need some sparkly goodness? I always do ;-)
Try the Craft Twinkles® Writer! (It may take a while to dry, depending on how much you apply. A little bit of this stuff goes a long way!)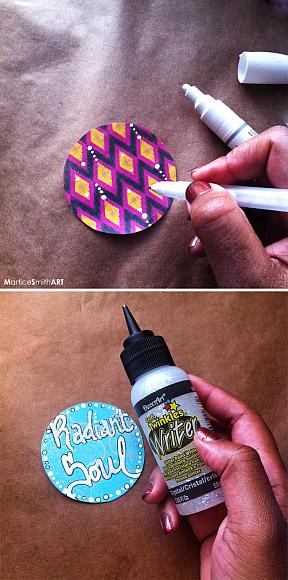 STEP 4: Apply Antiquing Cream to frames.
Let's turn something that looks new and modern into something that looks aged and a bit weathered.
Using my finger, I rubbed on some English Red Oxide, covering the surface of the frame. No need to be perfect and paint every nook and crevice.
I wanted a warm, natural color that could be seen through the cracks of the crackle paint, in the next step. Two layers of antiquing cream looked perfect.



STEP 6: Let's get crackin'!
I love the delicate look of an aged piece of decor. DecoArt has made it very easy for us crafters to re-create the vintage look and feel with crackle paint!
While the antiquing cream was still wet, I took a dry paintbrush and brushed on a generous amount of crackle paint. Check out that eggshell cracking. Just beautiful!
Next, set frame aside to air-dry. Repeat same process for the other frames.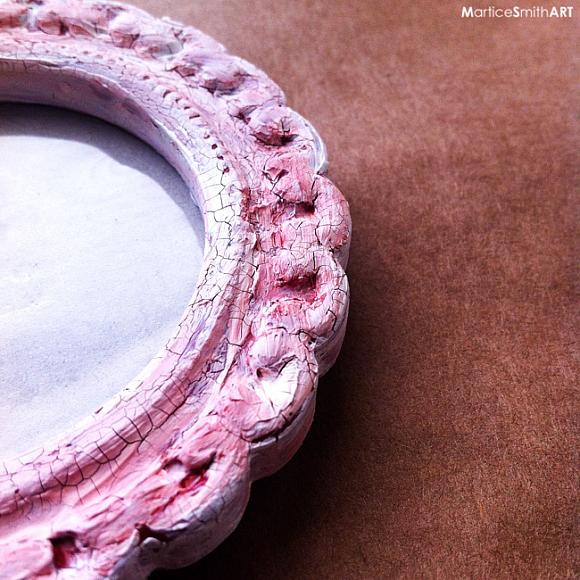 Thank you for visiting us today!