Posted by DecoArt on Oct 17th 2017
Thanksgiving is right around the corner and I'm so happy to be sharing this fun craft with you for your kids table this Thanksgiving! Kids table at Thanksgiving has always been a thing. But throughout the years it's been every hostesses goal to make it not only a fun and busy, but a cute one too! If you're looking for a unique way to display names and hide treats, then this craft is perfect for you! Plus nothing says Thanksgiving like pie! 
With just a few items you might have on hand in your craft room, you can make this adorable pie with chocolate treats for little hands this fall. You will need a few things to get started.
Items Needed:
Foam Brushes
Mini Aluminum Pie Pans
Chocolate Candies
Paper Leaves
Paper Pie Cut Out
Instructions:
First thing you'll want to do is to paint the sides of the aluminum tins with the Extreme Sheen Paint. I've never worked with this paint before but it's supposed to give you a hard finished sheen after it's done drying. I thought that would be perfect for the bottom of the pie! I applied about two coats to cover the entire pan. Wait for the paint to dry before you add a new coat on.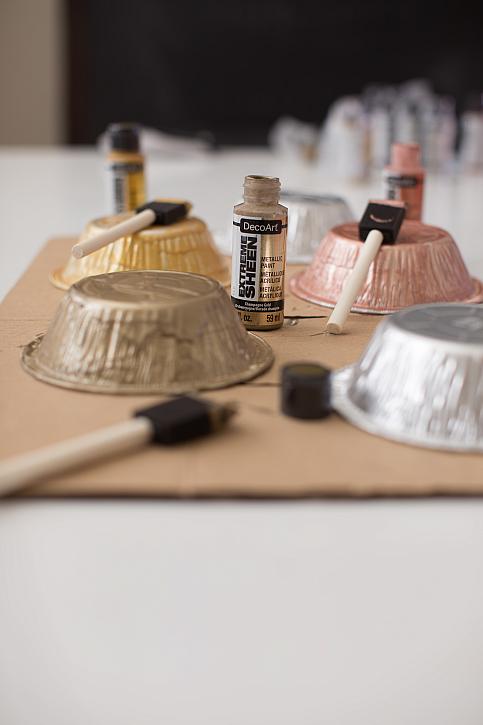 After it dried, I added a few chocolate treats inside for the kids to enjoy. You can even add apple treats or pumpkin treats to mimic pumpkin and apple pie!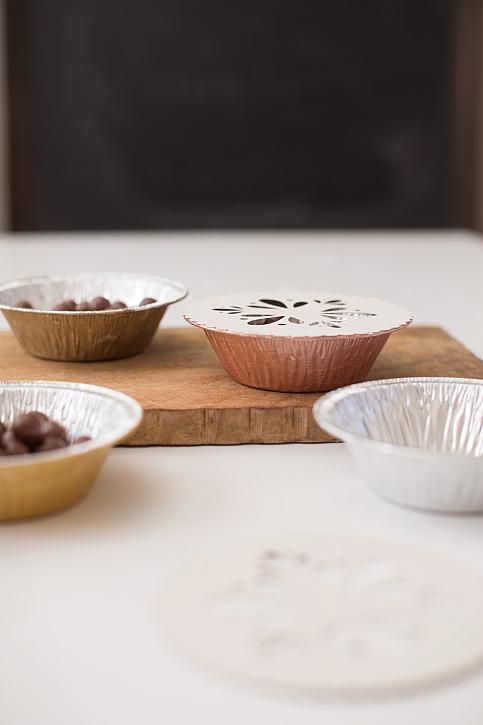 Then I cut out the tops of the pie using my cutting machine! I used an adhesive cardstock so that the "crust" wouldn't slip. If you are working with regular cardstock just add a few drops of hot glue on the sides for the same results.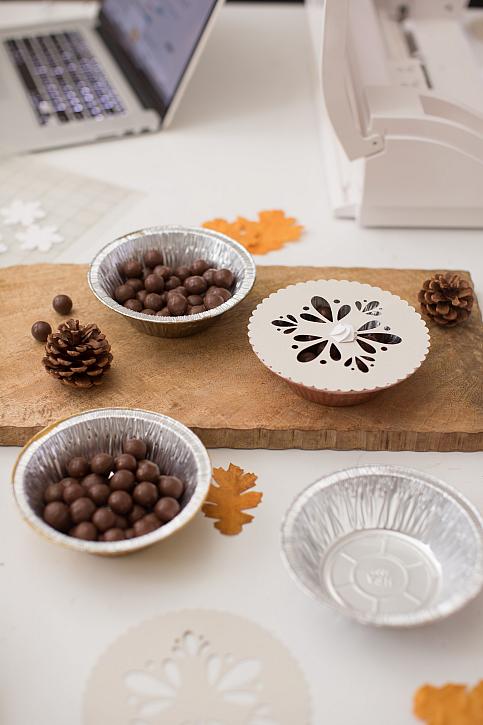 To make it a bit more personal I added letters on paper leaves that I had already brushed with the Extreme Sheen paint, so it would coordinate.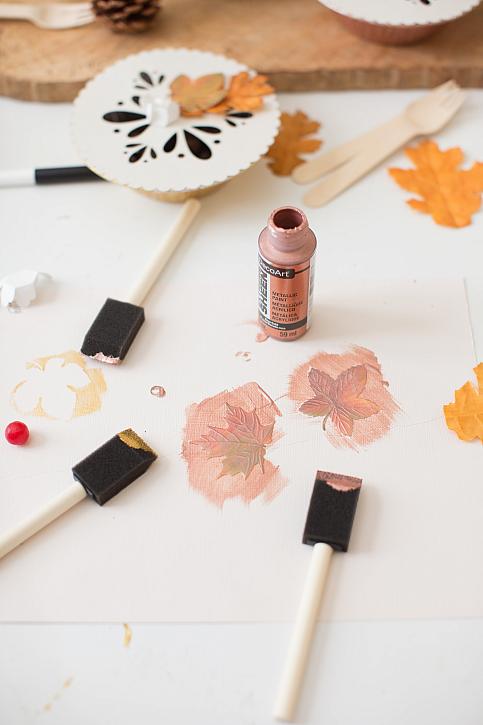 Take a look at the finished project…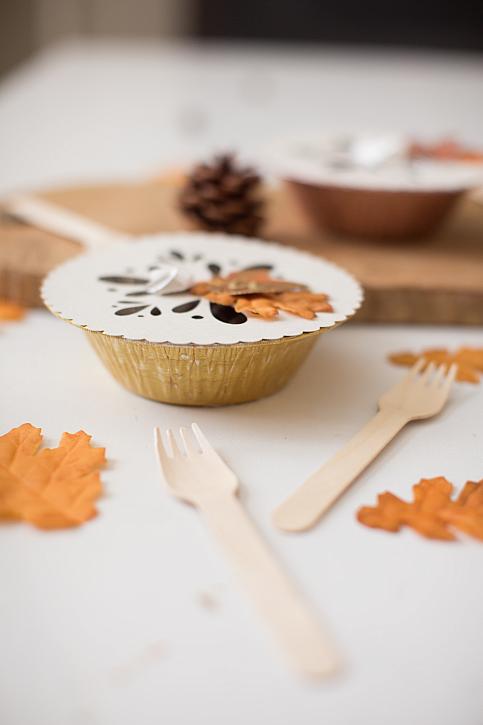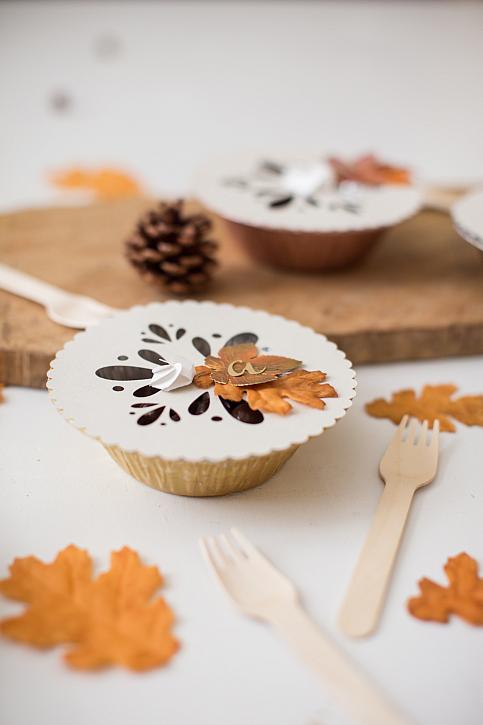 So cute right!