Posted by DecoArt on Nov 21st 2014
I love hanging mirror balls on the Christmas tree as they scatter the lights and make the tree appear even brighter. This made me think about what I could do with those mirror balls to make them a little different. That is when this mirror ball snowman ornament was created! Make this cute little guy in minutes and add to your tree.
Items Needed:
Mirror Ball Ornaments (3 Per Snowman)
Mini Hat And Scarf Set From The Craft Store
Paint Brush
Paper
Hot Glue And Glue Gun
Instructions:
I took a small piece of paper and rolled it up to look like a snowman nose. The paper is on the left in the picture below and the nose is on the right. Paint this nose with the Paprika paint. I found that by using a small wood dowel to hold the nose I could paint it easily.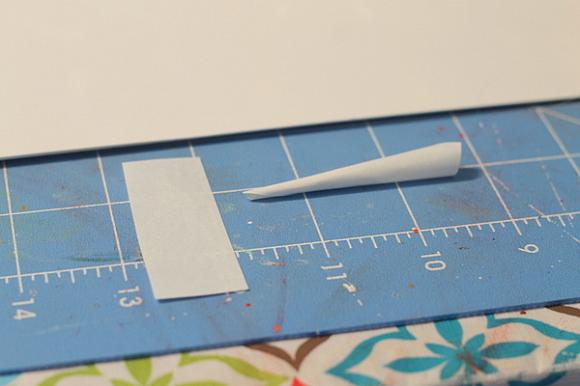 While the nose dries, let's assemble the snowman. First you need to take out the hanger on two of the three mirror ball ornaments.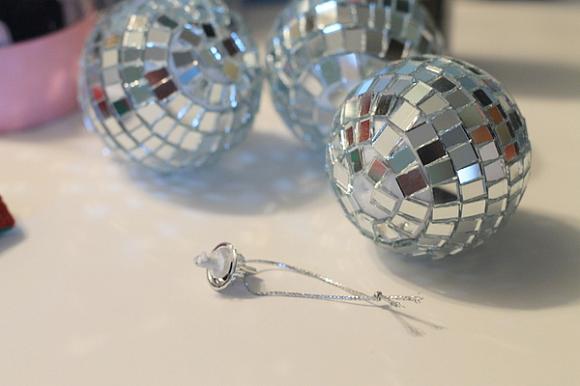 Everywhere where the mirror balls will be glued together, some of the mirrors need to be removed. I pulled these off fairly easily with my fingers.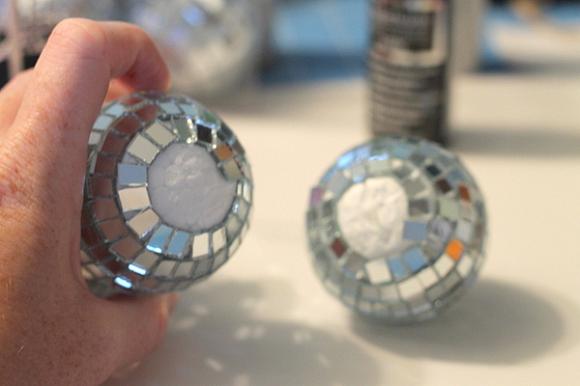 Hot glue the mirror balls together and hold firmly until the glue sets. Then add on the scarf and hat with additional hot glue.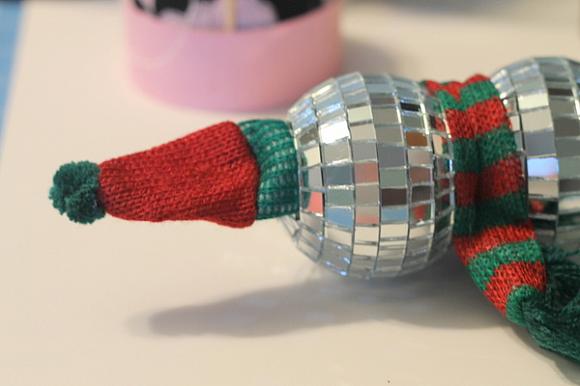 Add eyes and a mouth with the paint in Black Tie. I used the WRONG END of the paint brush to get better circle shapes.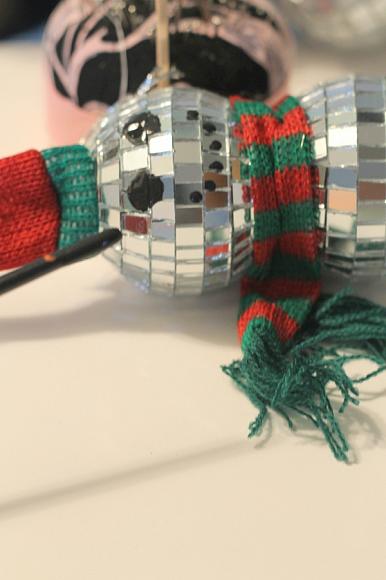 Add the dried nose with hot glue and allow your entire project to dry completely before hanging.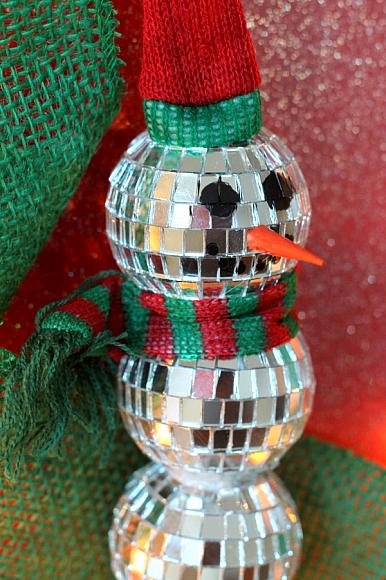 Hang this one on your tree and watch the lights dance off of those balls. A mirror ball snowman ornament is just what any well-dressed tree needs this holiday season.