Posted by DecoArt on Oct 12th 2016
Fall is in the air and what better time to start thinking of pumpkins and other fall decorations. I created a fabulous mixed media pumpkin using three different DecoArt Stencils along with lots of crackle to make this quick and easy project. 
Items Needed:
Palette Knife
Assorted Brushes
Wood Pumpkins
Floral Picks
Tulle
Plastic Spider
Hot Glue Gun
Instructions:
Begin by giving the pumpkins a good coat of Black Carbon paint, allowing it to dry completely.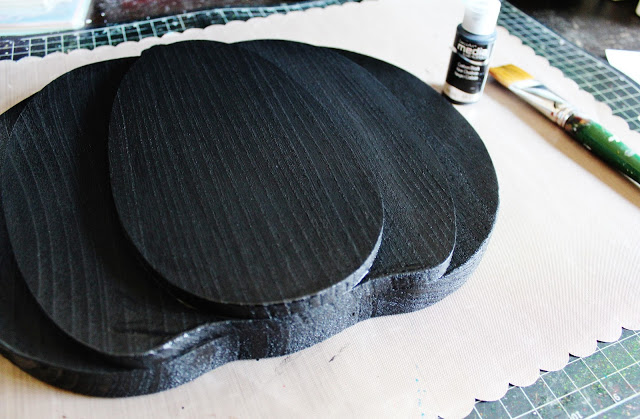 Apply a generous coating of Weathered Wood over the top of the prepared pumpkin, dry completely.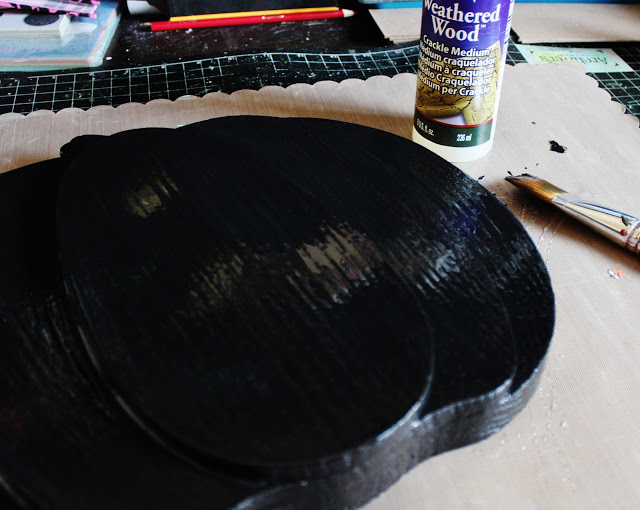 Apply Crackle Paint with paintbrush allowing it to do its magic as it dries.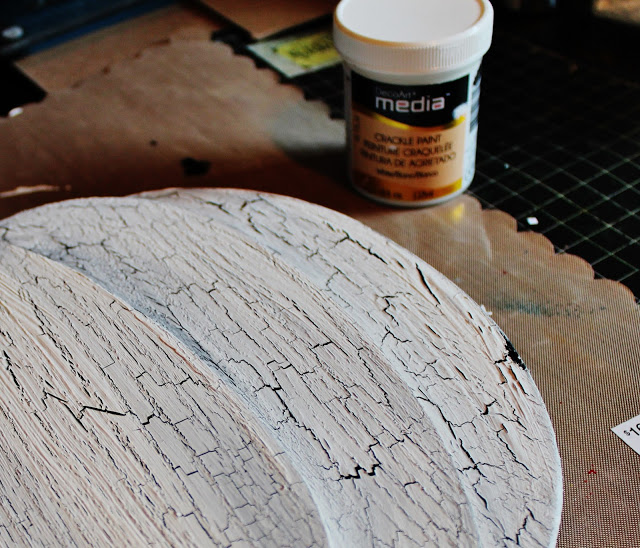 Lay the Whirlpool Stencil on the top pumpkin, apply Crackle Paint with a palette knife to the top. Dry.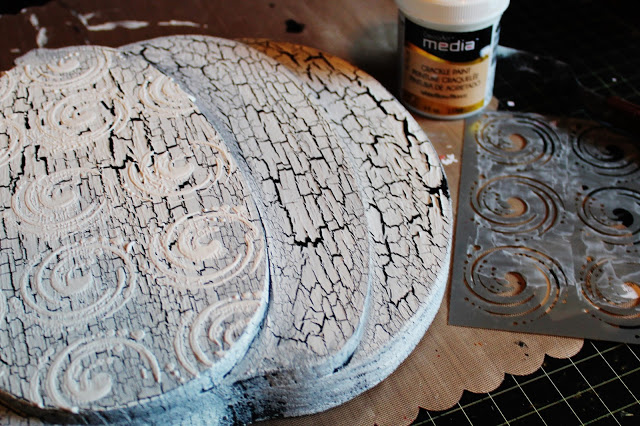 Repeat with the Pixelated Stencil on the second pumpkin using Crackle Paint and palette knife. Dry.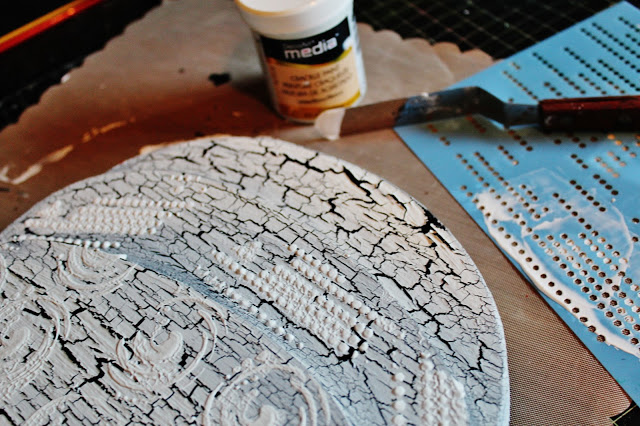 Place the Shedded Stencil on the last pumpkin; repeat with Crackle Paint and palette knife. Dry.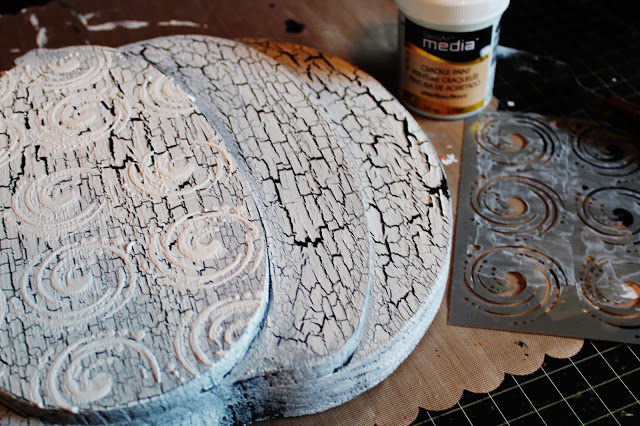 Paint prepared pumpkin with Dairylide Yellow, dry.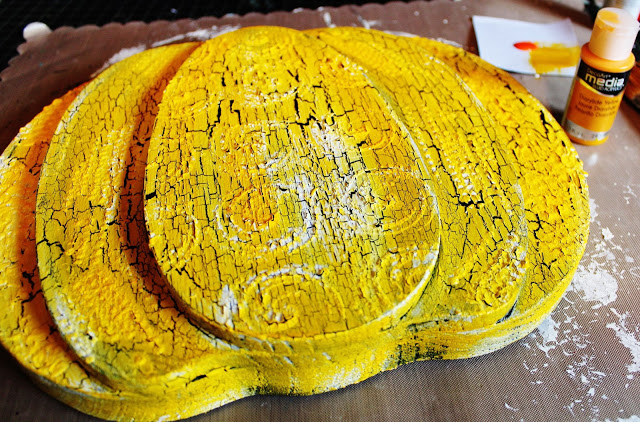 Repeat with Pyrrole Orange. Dry.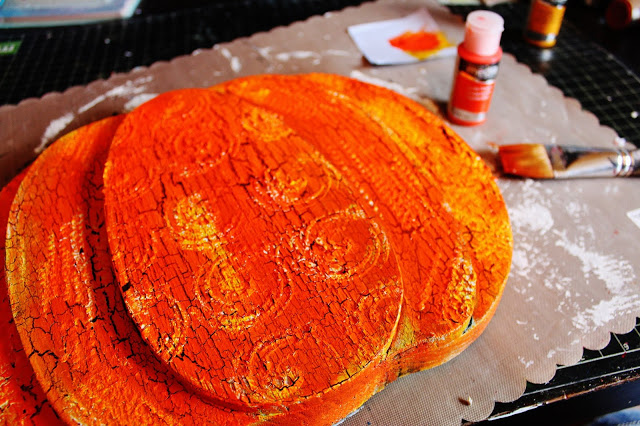 Paint stem with Yellow Green Light, dry. Shade leaf with Phithalo Green Yellow and the pumpkin with English Red Oxide, dry.
Decorate top with tulle ribbon and floral picks.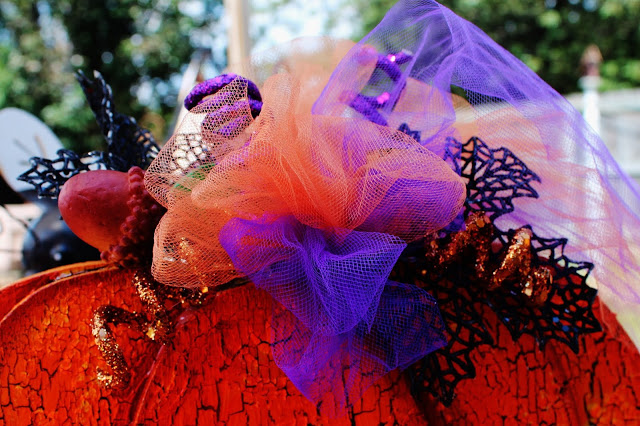 Add small spider to bottom of prepared pumpkin.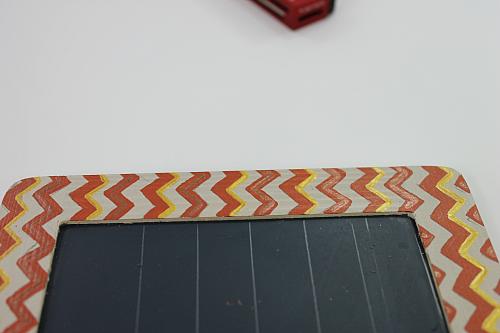 Thanks for stopping by today! I hope I have inspired you to grab some wooden or other pumpkins to paint and crackle to make some fun and easy fall decorations for your home or to give as a gift.
Hugs Pam