Posted by DecoArt on Aug 16th 2015
School is finally here -- its hard to believe summer is over!  Seems like yesterday I was so excited for the warm weather and to have no schedule. But now we are in the thick of back-to-school shopping.  This year, I wanted to make a special pencil box for my son heading into second grade, something that will really stand out from the other pencil boxes.
Items Needed:
Wood Box
Sandpaper
Assorted Brushes
Instructions:
I started out by painting the top with some white paint...just a thin coat will do. After that's dry, tape the stencil on top with some painters tape.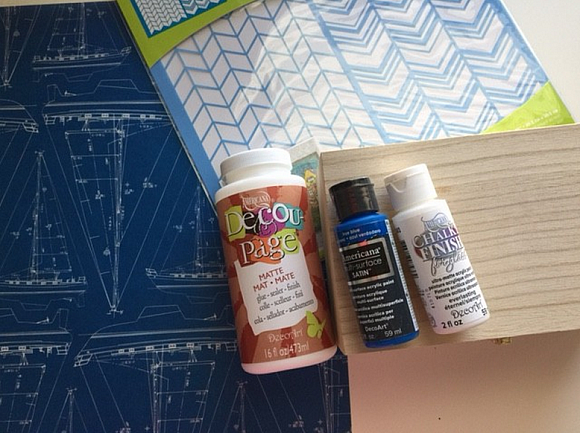 Take a pouncer paintbrush and put a little paint on your brush (it's easier to be successful with less paint on the brush.) Then pounce the paint onto the stencil, an up and down motion rather than back and forth. Remove the stencil.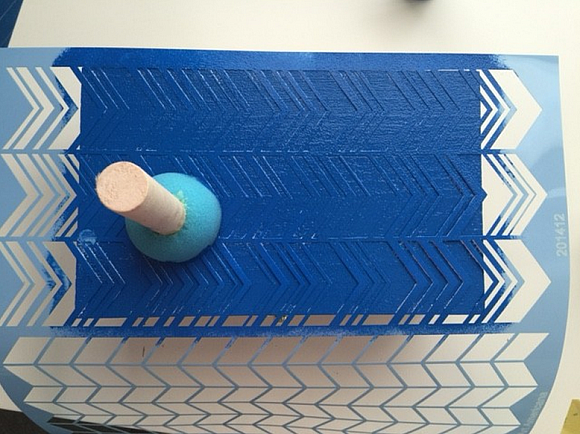 As you can see I got a little greedy with the paint and it bled through a bit. I didn't care too much because once it's distressed you won't notice. (Once it's dry, lightly sand the paint to distress.)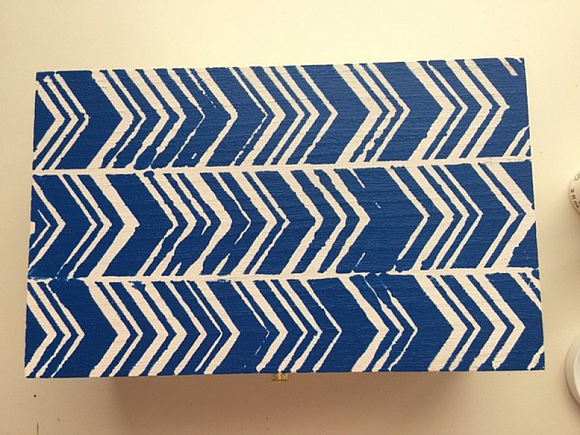 Next, cut the decoupage paper to size so it fits just inside the bottom and just inside the top of the box. Paint a thin coat of decoupage glue on the bottom and top and place the paper inside. Then paint another coat on top. I love a wide brush to smooth out the glue. Get a credit card to smooth out wrinkles and bubbles.
That's it! Now you can send your kids back to school with the coolest custom pencil box around!