Posted by DecoArt on Aug 30th 2015
 Sometimes all you need is a little personalization to turn something ordinary into something fabulous. And when it comes to home decor, monogramming can really make it special and one-of-a-kind. There are many different techniques to add monogram details onto a surface, from hand-painting to using a stencil. This roundup of ideas is sure to inspire you to personalize something in your home and imagine the possibilities of what a simple monogram accent can do. For instance, adding a stenciled monogrammed design on a door mat can instantly turn ordinary to classic and inviting.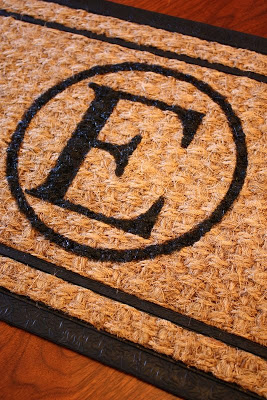 DIY Monogrammed Doormat
 via
Sweet Something Designs
Try jazzing up some vintage plates with gold letters for a really beautiful wall decor idea.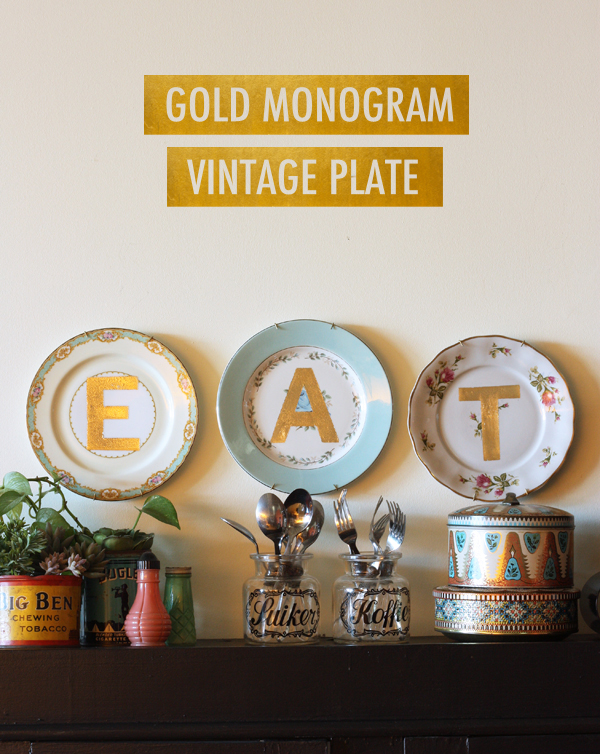 Gold Monogrammed Vintage Plates
via
The Sweet Escape
Perhaps try personalizing your dishes with numbers or letters for fun and whimsy.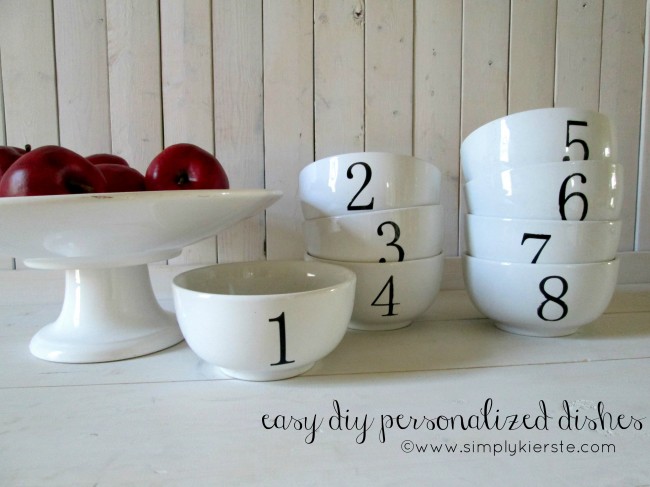 DIY Personalized Dishes
via
Simple
Kierste  
And don't forget the ordinary items in your kitchen. Add a bit of class with monogrammed kitchen items, from the dish soap to the knife block.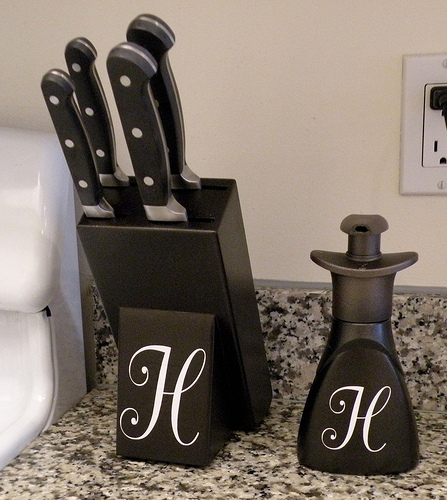 Monogrammed Kitchen Items
via
House of Hepworths

Set your table in style with gorgeous monogrammed placemats or napkins.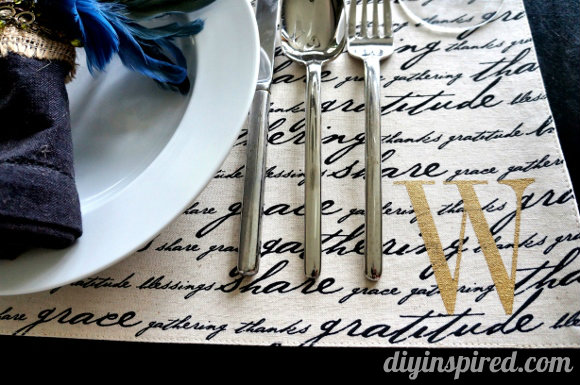 Stenciled Monogrammed Placema
t via
DIY Inspired
And don't leave the house without your own personalized monogrammed canvas bag. This technique or using a doily as a stencil design is brilliant.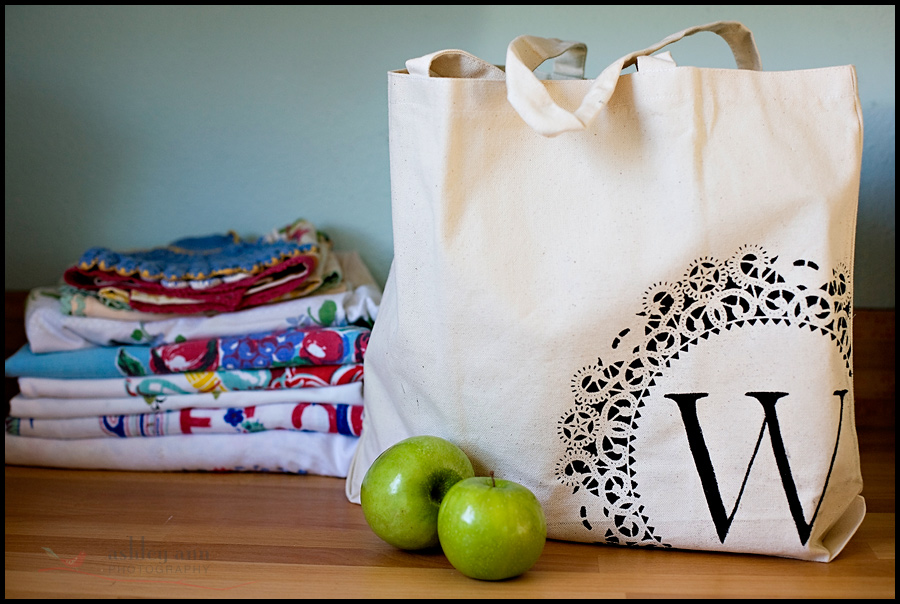 DIY Doily Monogrammed Canvas Bag
via
Under the Sycamore
Set the right tone in your office or in your dining room by adding some personal flair to chairs.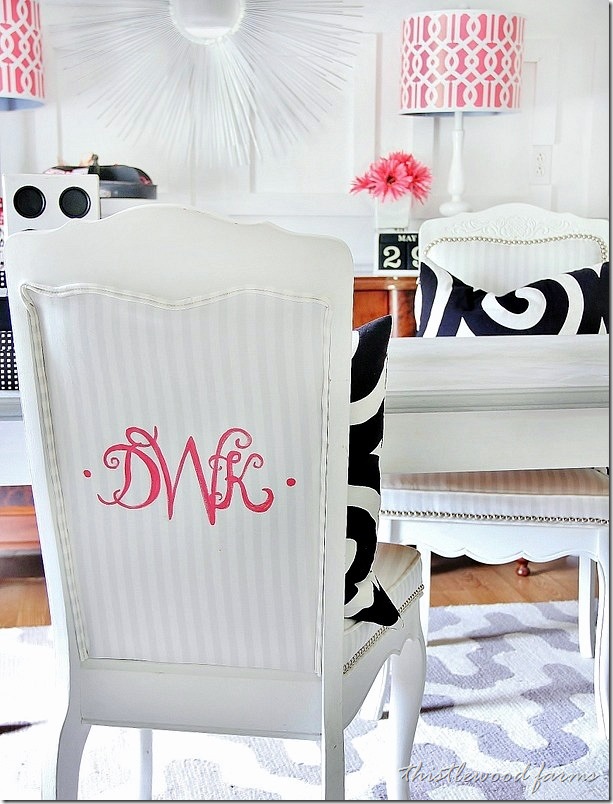 Monogram Chair
via
Thistlewood Farms
And don't forget your outdoor decor. Have some fun and add a pretty monogram design to a pumpkin this Fall.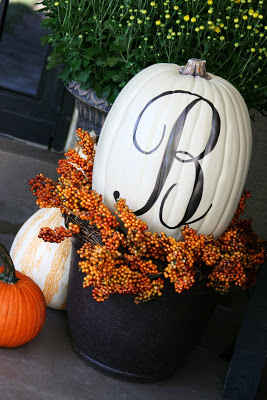 Monogram Pumpkin
via
The Butlers
And I love this pretty burlap stenciled monogrammed outdoor sign. It really adds a personal touch and it is super welcoming.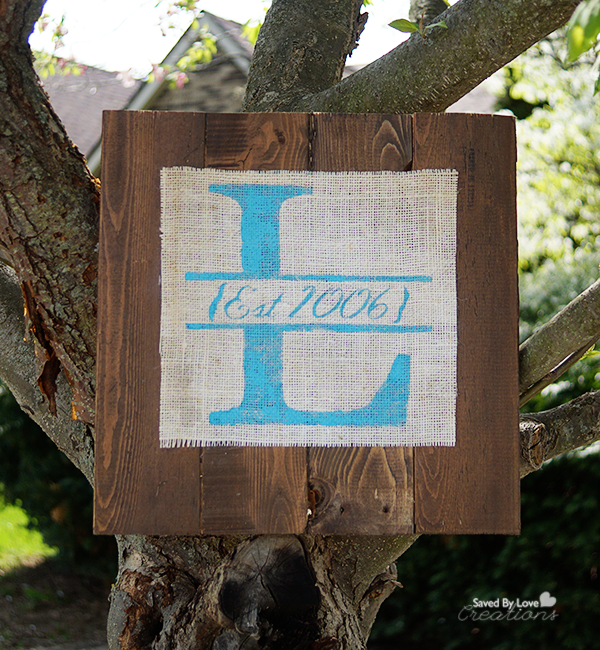 Wood Burlap Sign
via
Saved by Love Creations
What would you monogram in your home? The possibilities are endless. Grab some stencils and paint and make your monogrammed mark on something today! Happy Crafting!