Posted by DecoArt on May 25th 2017
The Facebook marketplace is like Instagram for a DIY-er; I've been sucked into scrolling through this virtual yard sale for hours searching for my next upcycle project. The best is when you find something that you actually need which was the case with this end table. I had been looking for an end table to place between our lounge chairs on the patio and this FB find was perfect. It definitely needed a makeover though; I wouldn't exactly consider the dark wood table base and hammered brass tray top to be summery patio decor. I brightened it up with some Americana Decor Outdoor Living paints and a Moroccan tile inspired stencil… I hope you like the result!
Items Needed:
HomeRight Finish Max Sprayer
Sandpaper
Moroccan Tile Stencil
Spray Adhesive (optional)
Paint Brush (optional)
Instructions:
Gather your supplies.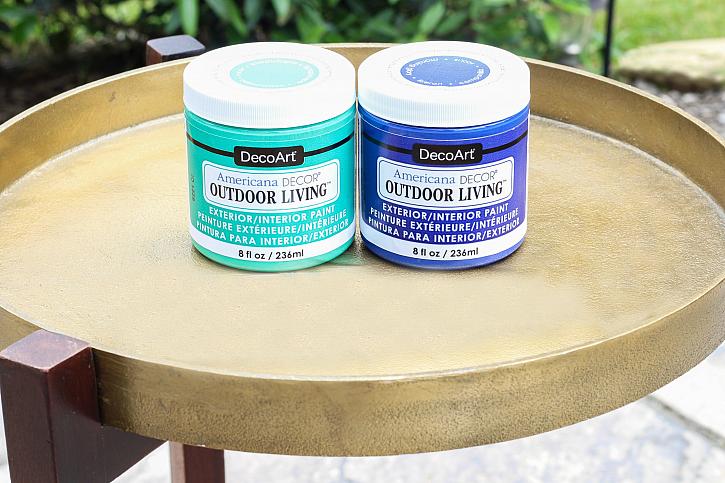 If your end table is wood, lightly sand the surface for best paint adhesion. The top of my end table is a heavily textured metal tray so I poured in some resin to get a smooth surface for stenciling.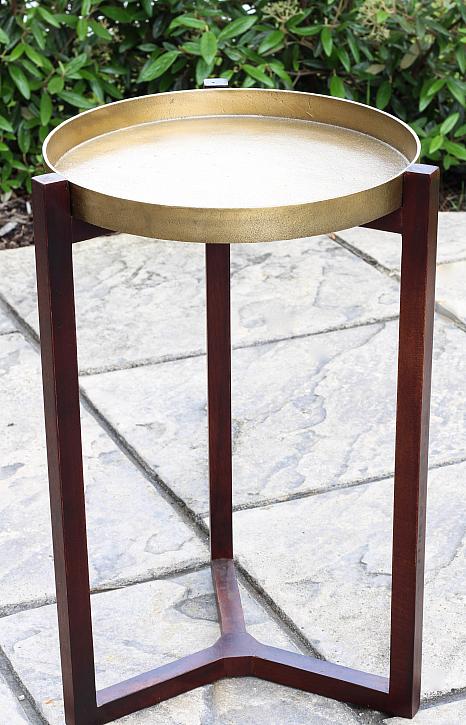 Ensure the end table is free of dust and debris and apply 2 coats of Americana Decor Outdoor Living paint in Adirondack (I used a paint sprayer to ensure a smooth application and to make it fast). Allow to dry for 24 hours.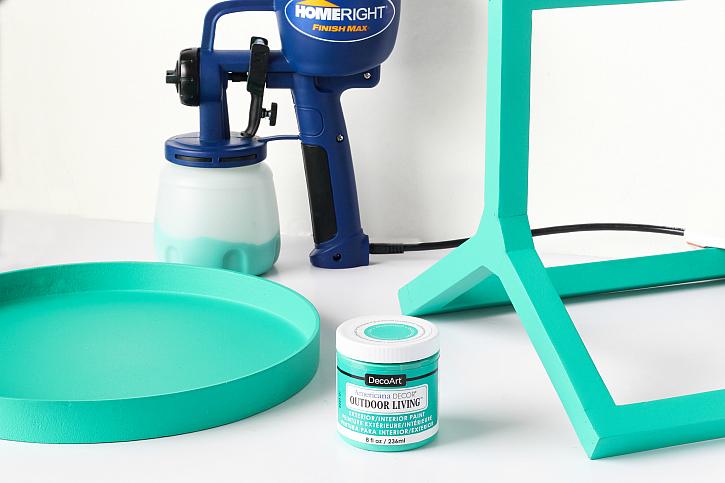 If your stencil is not adhesive like the custom stencil I created for this project, lightly spray the back of the stencil with spray adhesive. Secure the stencil to the table top.

Lightly coat the end of a stencil brush with Americana Decor Outdoor Living in Morning Glory and tap off the majority of the paint onto a paper plate. The stencil brush should be almost dry to ensure that excess paint doesn't bleed under the stencil. With a dabbing motion, apply paint over the stencil.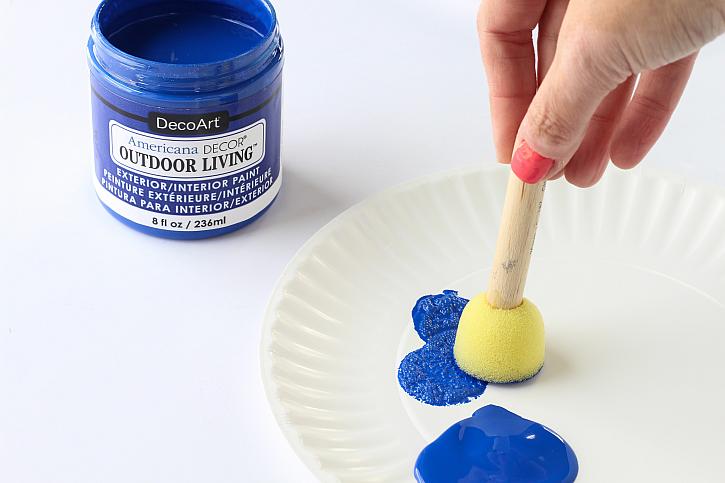 At first the paint will look speckled due to the brush being almost dry but the color will build nicely; with stenciling it's better to do a couple of thin coats to avoid paint bleed. Carefully peel back the stencil while the paint is still wet.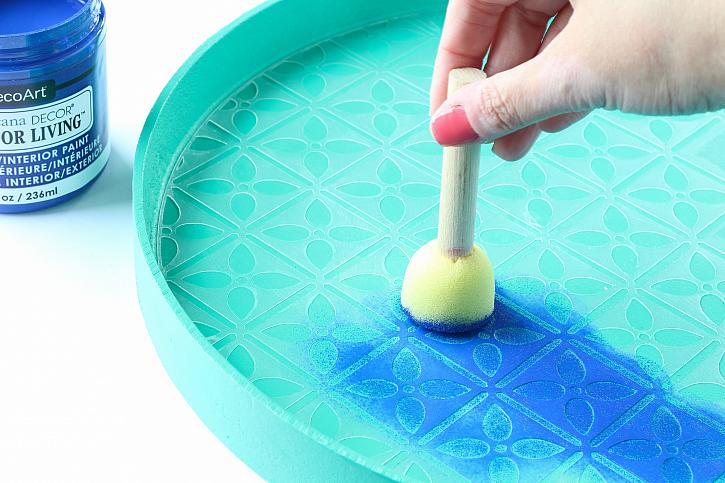 To break up the color a little, I painted the outer edge of the tray top with Morning Glory.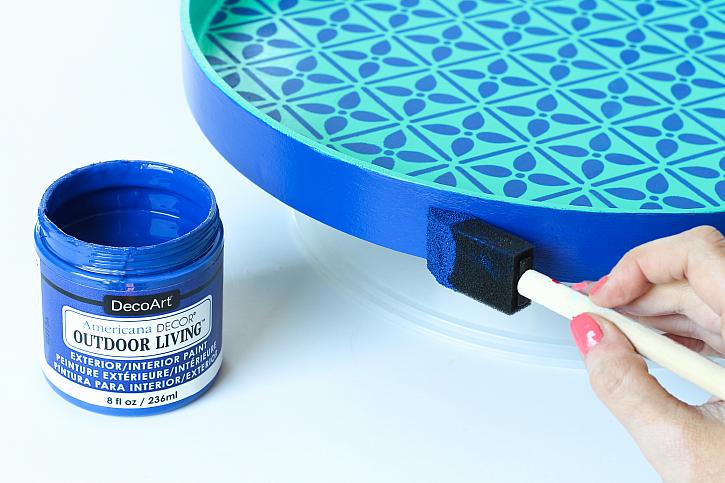 My end table is now ready to house my favorite refreshment and book, just in time for patio season!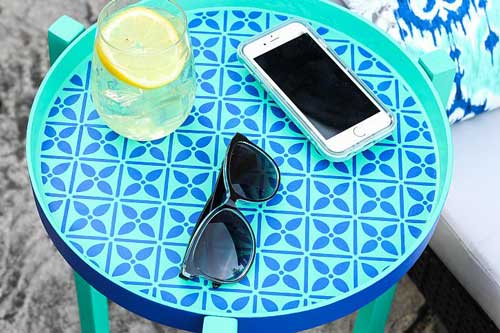 Did you LOVE this project! Tell us what outdoor piece you would makeover with Americana Decor Outdoor Living and the HomeRight Finish Max Sprayer in the comments below and you will be entered to win your very own sprayer and 5 jars of Outdoor Living in the colors of your choice!
*You must be a US resident 18 years or older to enter. A random winner will be chosen 6.2.