Posted by DecoArt on Aug 27th 2013
Welcome to the most technically advanced craft paint on the market. Americana®Multi-Surface Acrylics work beautifully on nearly every surface. Here are some great tips and tricks to get you started.
A dishwasher-safe finish can be achieved on glass painted with Multi-Surface by baking it for 30 minutes at 325° F.
No primer or sealer is needed before painting or to protect the finish afterwards.
Get a nice even finish on slick surfaces like glass and metal by using a soft brush to spread out Multi-Surface Satin, then leave it to self-level.
Two coats of Multi-Surface Satin will be very slick. When painting designs on a slick surface, especially with a satin or gloss paint, a lighter touch is needed. In other words, don't press down firmly with the brush as you paint.
For an eggshell finish use a cosmetic sponge to dab the paint onto the surface. An eggshell finish will result in "tooth" for additional coats of paint or painted designs to adhere to.
More more information and inspiration visit our
Multi-Surface Satin
website!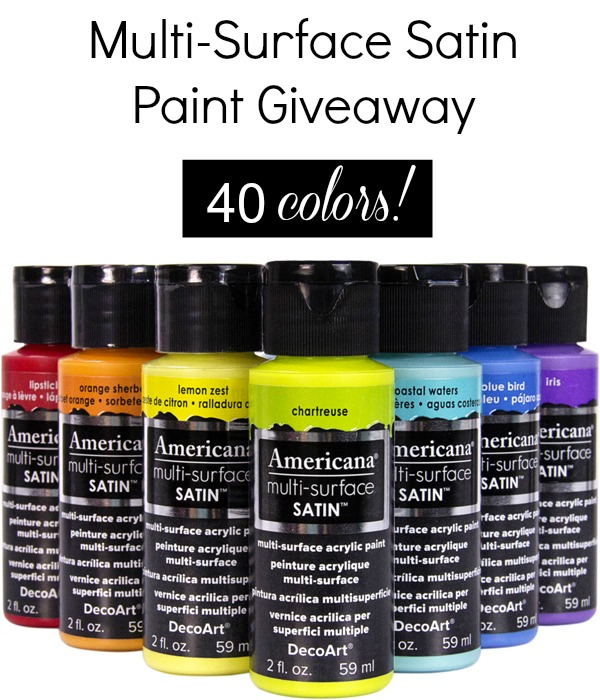 a Rafflecopter giveaway