Posted by DecoArt on Jul 21st 2017
My family just got back from one of our favorite summer vacations, the Frio River. Every year we load up the car and head to the river with life-long friends and spend the week tubing on the river, hiking, kayaking and making memories with friends.  Every year my kids also collect a ton of river rocks and insist on bringing them home.  We have quite the collection of rocks that get scattered around the yard and house, however this year we decided to put them to use and make our own Story Stones.

Last year my daughter was obsessed with writing stories and one day while searching for ideas to help her spark her creativity I stumbled on these story stones on Etsy.  I thought it was such a cute idea, but shocked to see they wanted $50 for a set.  I knew I could make my own, but never got around to it, but this year after my kids filled their bucket with more stones from the river I knew it was time to put those rocks to good use.  
Items Needed:
10-15 River Rocks
Americana Premium Acrylic Paint
Pencil
Paint Brushes
Canvas Bag
Cricut Explore
Cricut Iron-On
Instructions:
The idea behind this simple craft is that the kids can use the painted rocks to spark their creativity and create their own stories with the rock prompts. Not only is this a great way to put our river rocks to good use it is a great summer boredom buster that is education too. Talk about a win-win.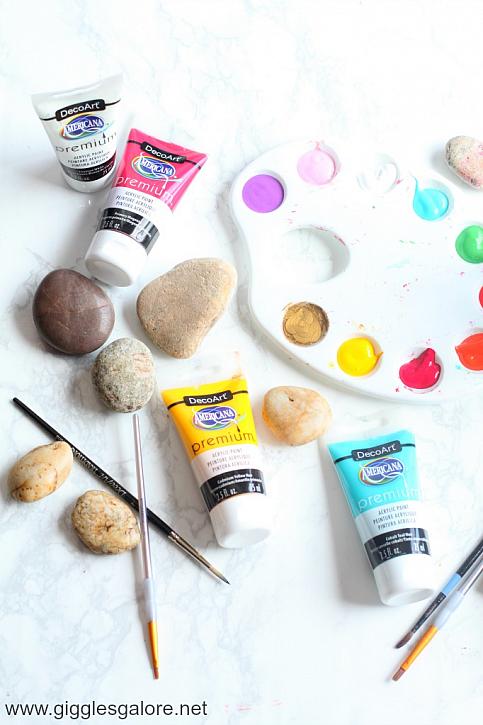 Use a pencil to draw designs on your river rocks. Here's a tip: Make a list of the different types of characters or designs you want to make. This will help you decide how many rocks you need to paint and keep you from feeling "stuck" without inspiration.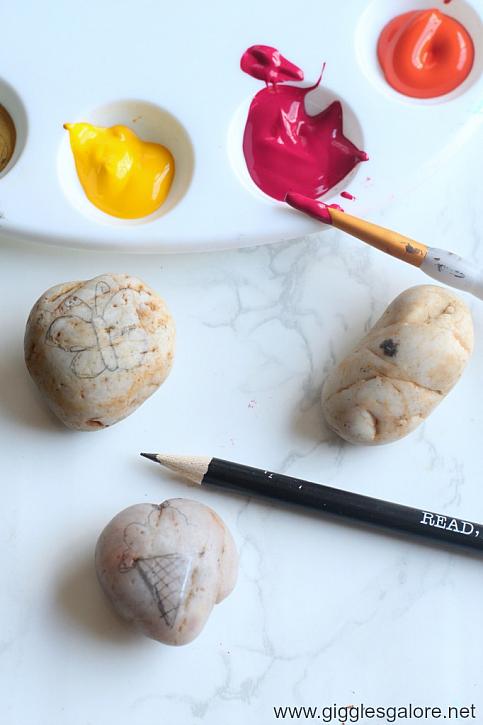 Once you have all of your designs sketched on your rocks it's time to start painting them. I used the DecoArt Americana Premium Acrylic paint because of it's great coverage and vibrant colors. It worked well on the smooth surface of the rocks and dried quickly which allowed me to add lots of layers and elements to the designs without having to wait long for it to dry.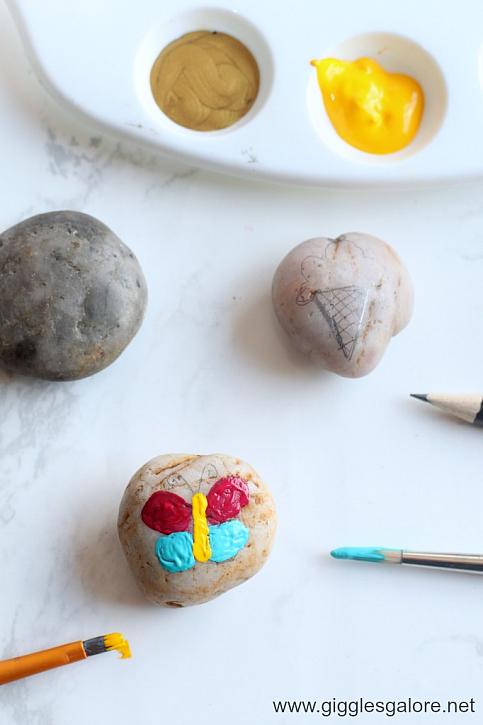 Once you have painted all of the rocks, let them dry completely and then spray with the Americana Gloss Spray to seal and protect the paint.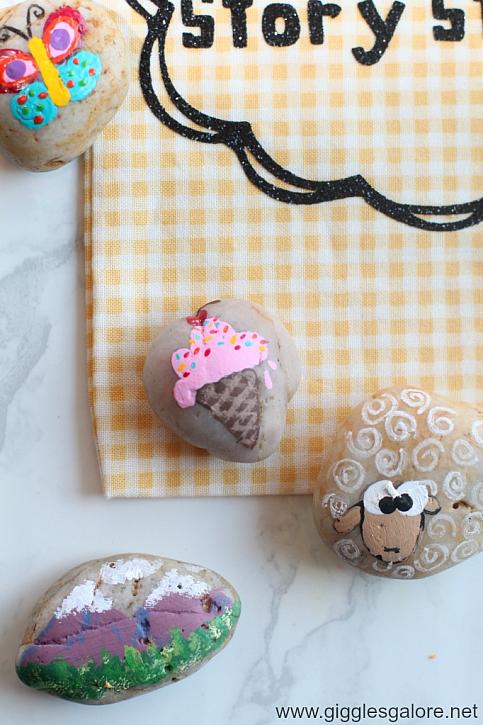 Now that you have all of your painted rocks you'll need a canvas bag to contain them all. I used some fabric bags I had left over from my twin's birthday party, but you can find and purchase canvas bags from any craft store. I used my Cricut to make a "My Story Stones" label for the bag.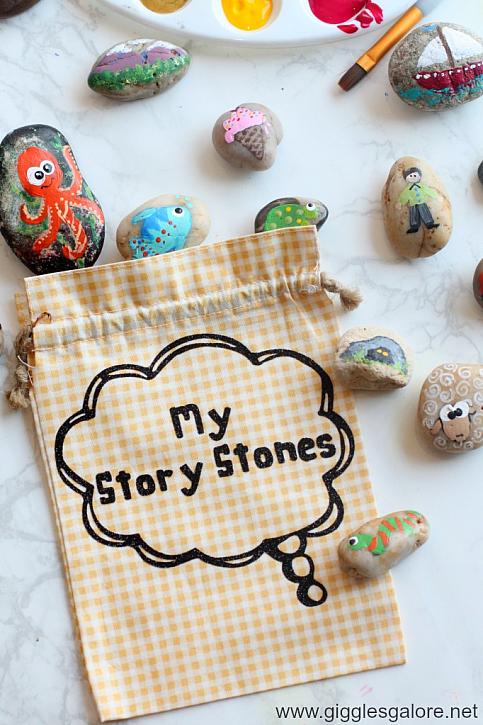 Let the kids reach into the bag and draw out 4-5 story stones. Once they have their stones have them create a story using the characters painted on the story stones. My kids thought this was so much fun and made up some hilarious stories about butterflies that invaded space and an octopus that found treasure hidden deep in the mountain side with his best friend Bubbles the fish.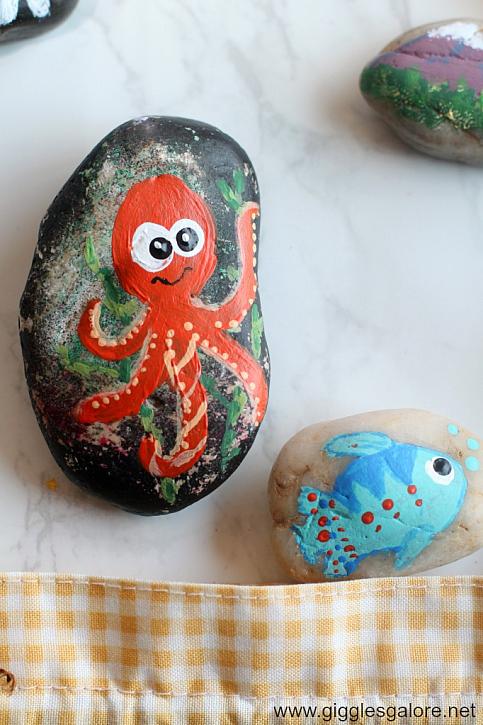 This is a great activity to encourage your kid's creativity and to practice valuable writing skills. If you have younger kids you can sit with them and have them tell you the story or draw pictures to illustrate their story. Other ideas for using these stones would be to have each child draw one stone. Start a story and then go around the table and have each kid add to the story based on the character that is painted on their story stone. The possibilities are truly endless with this fun summer activity.