Posted by DecoArt on Mar 7th 2019
During meditation at the end of my yoga class, we often use visualization. The one that has been in my mind lately has been: Imagine the moon shining down upon you and bathing you in its light. Now I had to translate it into a piece of art. I had a number of ideas rolling around in my head, but it all came together when I was putting the recyclables into the bin, and that small can caught my eye. Suddenly, I had a new path to follow with this idea.
Items Needed:
DecoArt Chalky Gesso
Small Round Can
Cardboard
Wooden Skewer
Bubble Wrap
Heavy Watercolor Paper
1" Flat Brush
Craft Sheet
Heat Tool
Pen With Carbon Ink
Pencil
Scissors
Sari Ribbon
Glue
Tape
Duct Tape
Instructions:
Step 1: Cut a piece of corrugated cardboard to fit the can and glue to sides. Cut a piece of bubble wrap to fit the top and glue in place. Pull tab back a bit on the can so skewer will fit in, cut to size and glue and tape in place.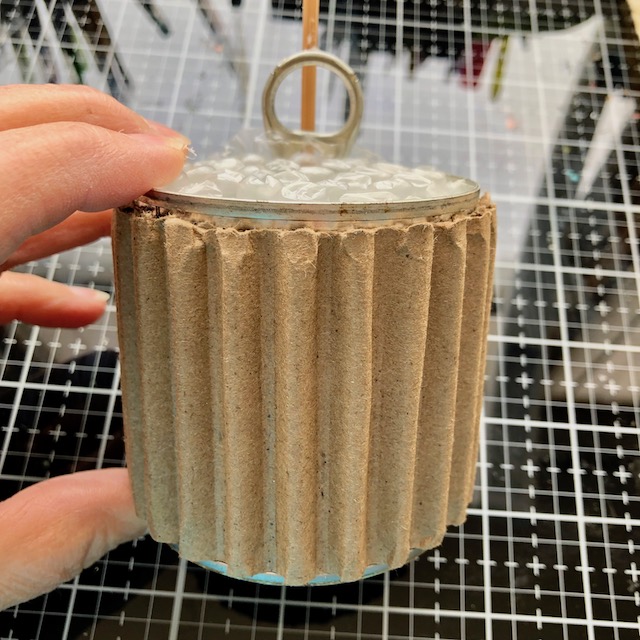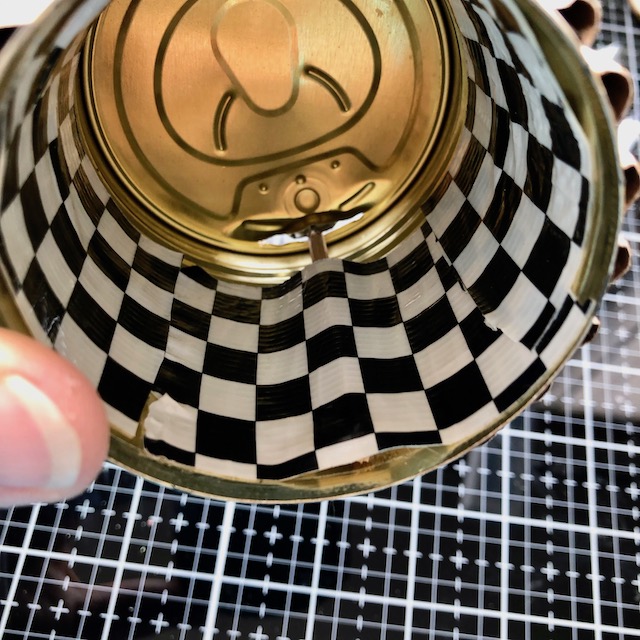 Step 2: Sketch moon on cardboard and cut out. Cover moon and can with two layers of Grey Chalky Gesso. Note - this is the NEW chalky gesso, and gives a very lovely, smooth layer to work from. It coats beautifully! Be sure to let dry completely.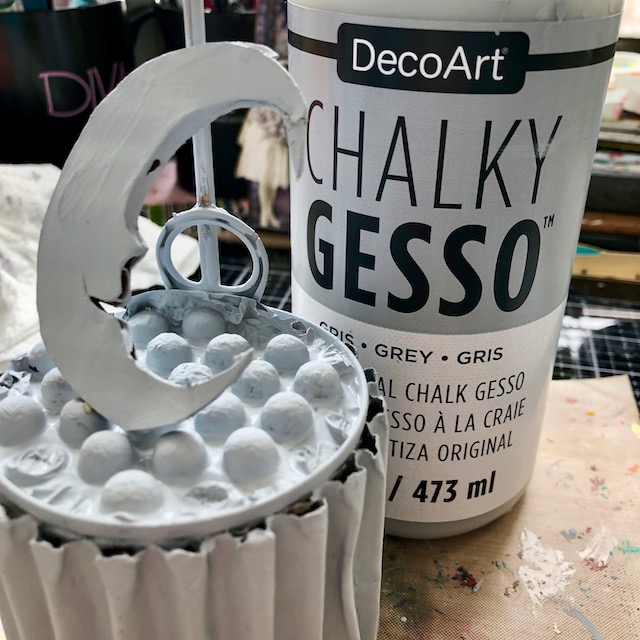 Step 3: Randomly brush Cerulean Blue Americana Premium Acrylic onto the can piece, including the top and skewer. Repeat with the Ultramarine Blue and Dioxazine Purple. Set aside to dry.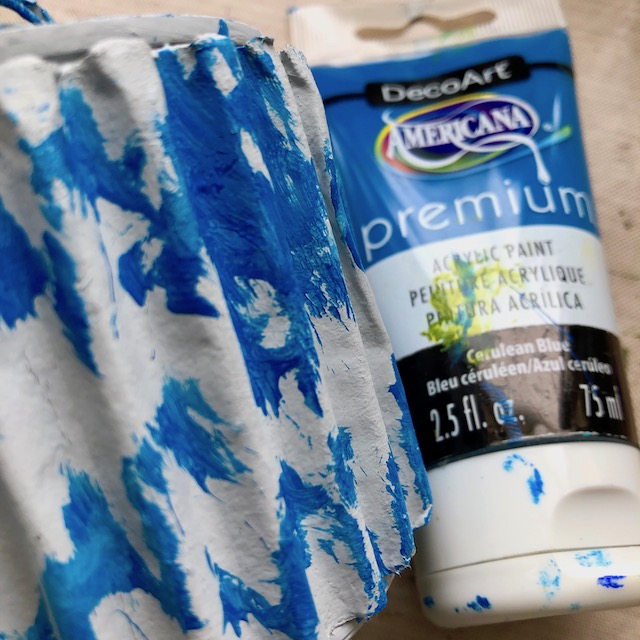 Step 4: Brush a bit of Ultramarine Blue and Dioxazine Purple onto a piece of bubble wrap. Use this to stamp the moon on both sides. Once dry, add a layer of DecoArt Media Interference Fluid Acrylic in Magenta and Crystal Glamour Dust. Glue the moon to the skewer. (I also added the interference and dust to the can.)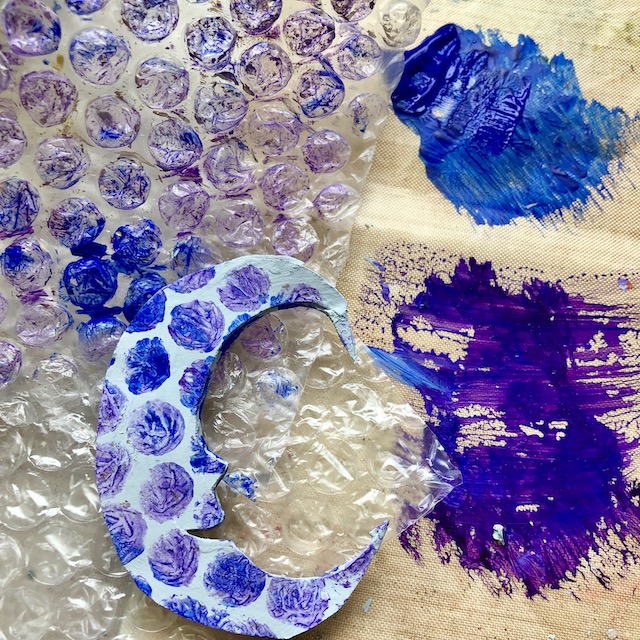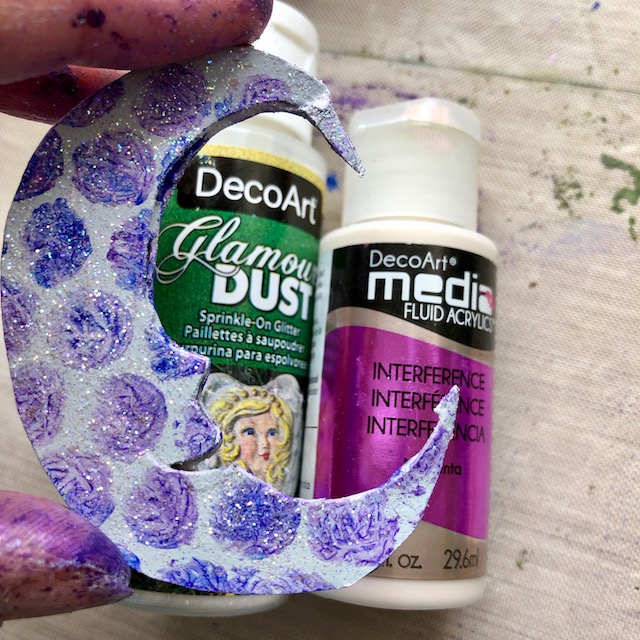 Step 5: Spritz Purple DecoArt Media Mister on the can piece, then White Shimmer Mister. Let dry.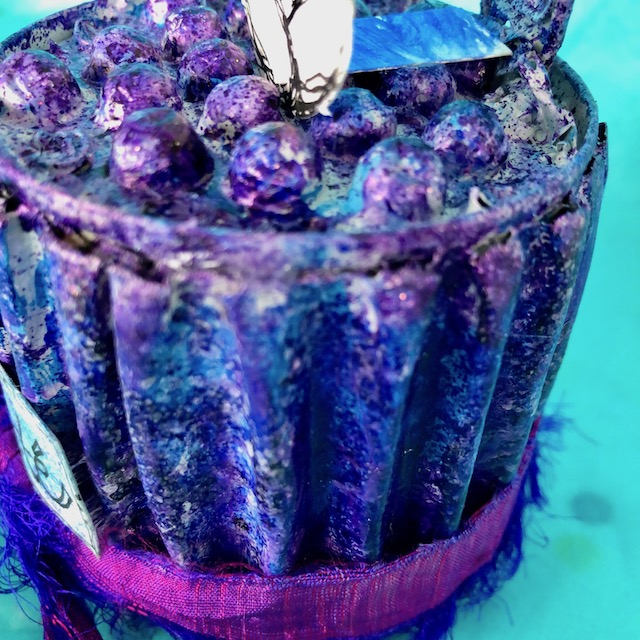 Step 6: Sketch the Yoga girl onto a sheet of heavy watercolor paper with a black pen and cut out. Bend a small piece of paper to the image and use to attach to the can. Also, make a sign with the word Namaste, and wipe a bit of leftover paint on it to add a bit of color. Tie a piece of sari ribbon around the can.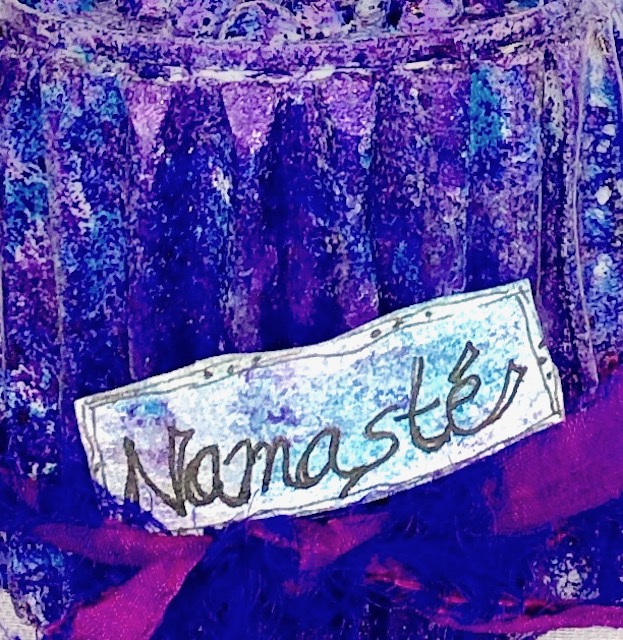 Details: Close-ups of the texture and color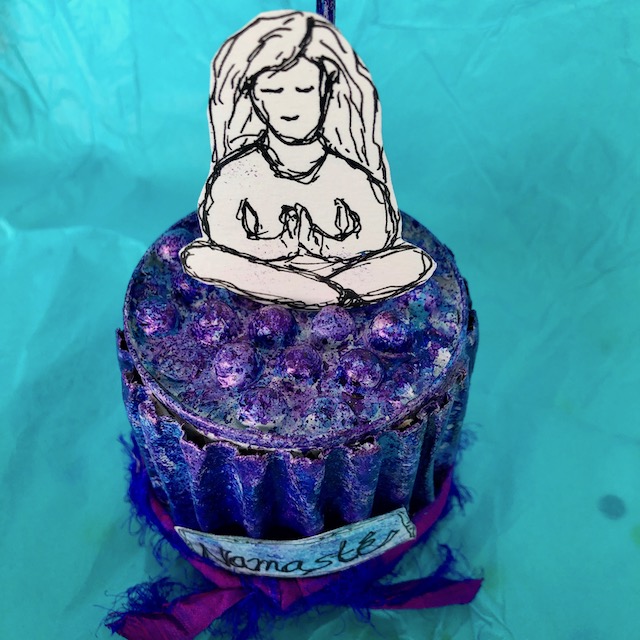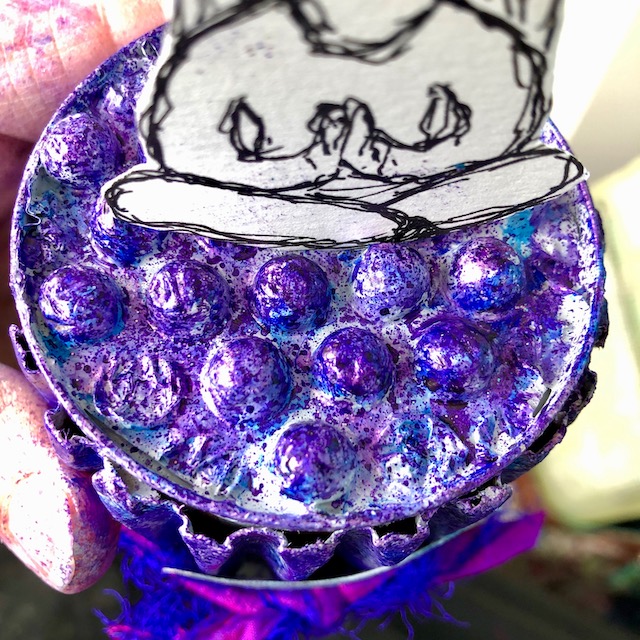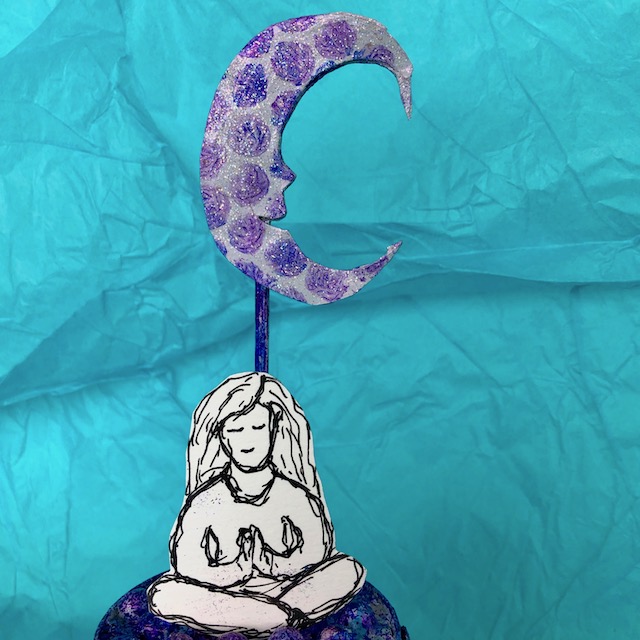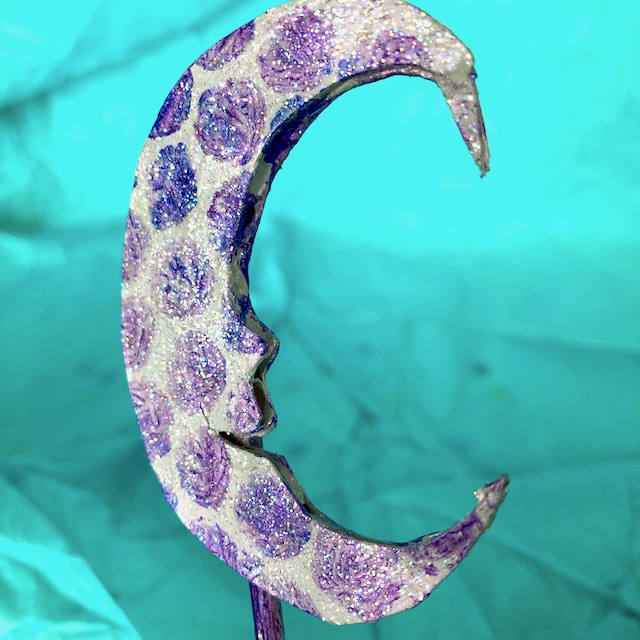 Are you ready to do a little yoga meditation now and let the moon shine down on you? I really find it interesting how my imagination will focus in on something in my everyday life, whether it is yoga class or that can going into the recycle bin. My muse works in mysterious ways, that's for sure. Hope you've enjoyed the project!

Maura