Posted by DecoArt on Sep 16th 2018
I love decorating for fall but sometimes I want more color variety than the rust, orange and brown color palette that is customary with so much fall decor. Every year I pick up some styrofoam pumpkins for the dollar store and it's always so fun every to decorate and paint them. Last year I went with muted chalky tones and this year I wanted bright and fun. That's the great thing about dollar store pumpkins, you can "re-decorate" each year if you want different colors or themes!
I used a few of the fun colors in the Americana Neon Lights fluorescent line to turn my styrofoam dollar store pumpkins into some neon pastel pumpkin candy dishes and I LOVE them! 
Items Needed:
Small Styrofoam Or Craft Pumpkins
Serrated Knife
Paint Brush
Foam Paint Brush
Instructions: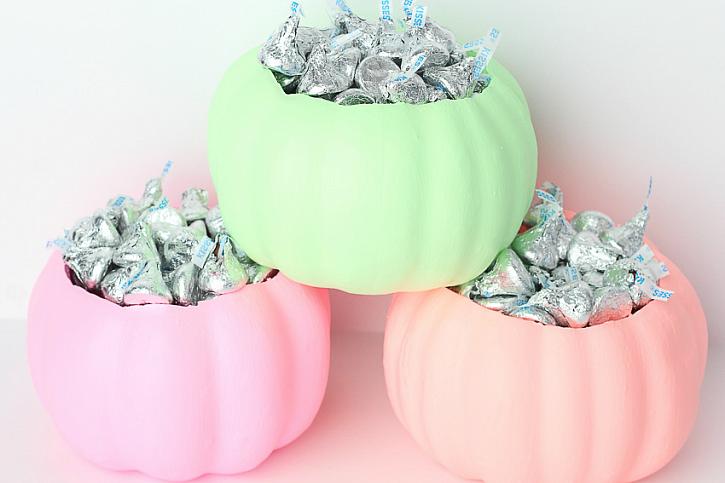 These were so easy to make, here's how to make them along with me: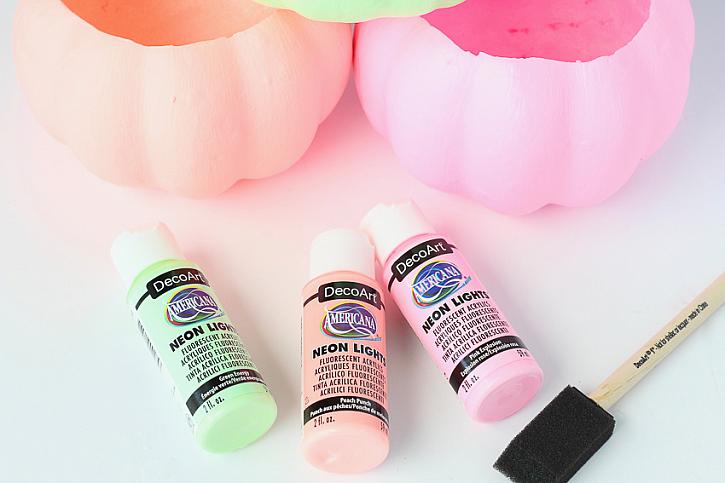 If you're using styrofoam pumpkins, apply a couple of coats of DecoArt MagiKote over the surface of the pumpkins to create a smoother surface.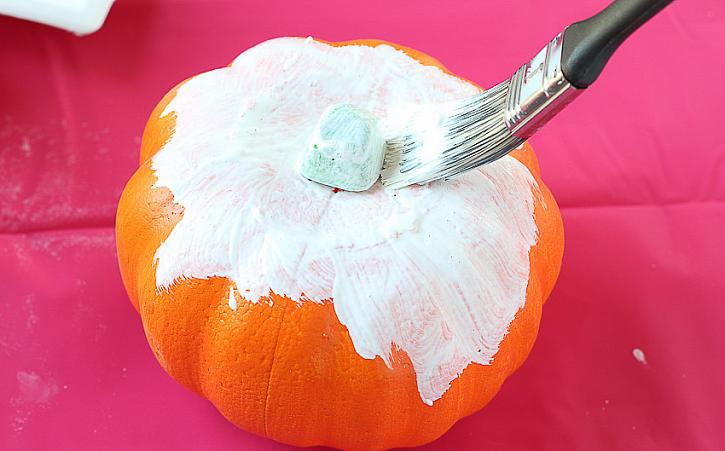 Using a serrated knife or craft knife, cut the tops off of the pumpkins to create a hole large enough to rest a dish inside.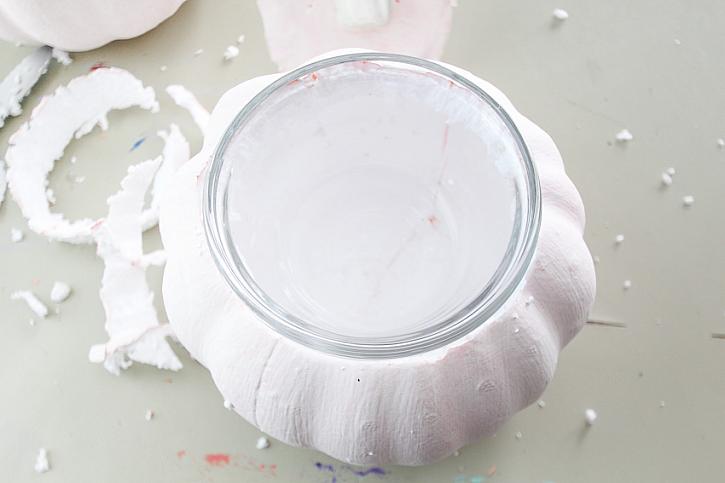 With a foam paint brush, apply 2 coats of paint onto each pumpkin as well as a coat to the inside (one coat will cover the inside just fine).
And that's it! Soooo easy, right?!
What colors would you paint your neon pastel pumpkin candy dishes? Tag #decoartprojects with all of your fun pumpkin creations that you paint!