Posted by DecoArt on Sep 24th 2013
Love that ombré gradient color?  Get that look outdoors with a log table and some DecoArt Patio Paint.  This is a great way to get a small outdoor table for very little money.  Just dig through the wood pile until you find the perfect log.   
Items Needed:
Instructions:
I had my hubby cut off a piece of a cherry tree that had fallen in our yard. We then removed the bark completely and pressure washed the entire thing. The sap from the wood will leech out once you remove the bark. It is important to clean your piece very well before painting.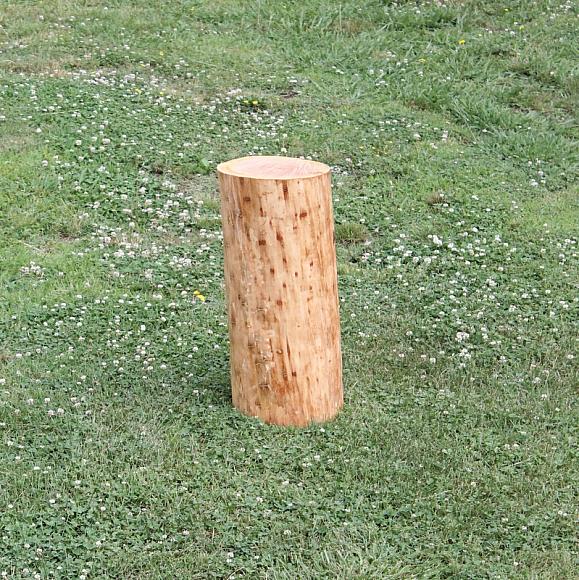 I used the Patio Paints from Decoart in a variety of shades of orange. I love the Patio Paints on terra cotta and knew the coverage would be just as great on raw wood.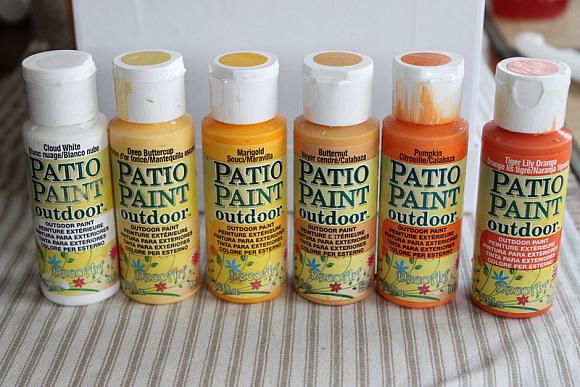 Start at the top of your log with white. Each color received two coats of paint. I divided the log into approximately 6 equal parts for my 6 shades of paint.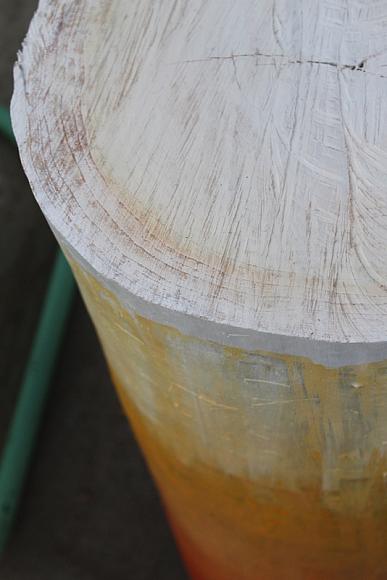 As I applied each new color, I would blend it slightly with the color before it using my brush. This gave me a gradient or ombré effect all the way down my table.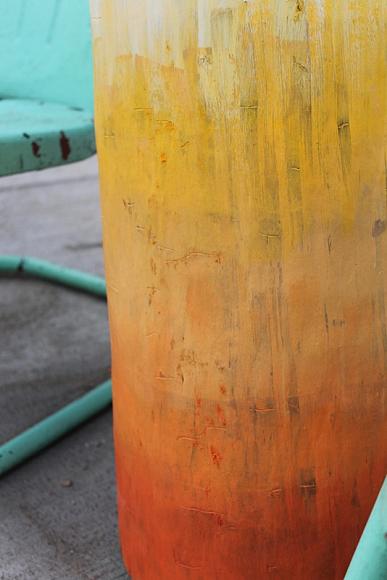 Allow your paint to dry then enjoy your table with a glass of tea. I set my table on top of a small metal plant stand that I purchased at the store. I did not want the log sitting directly on my patio. What a great and cheap way to add color to your outdoor deck or patio!