Posted by DecoArt on Oct 14th 2018
It's that time of year when I replace all those tired summer container gardens with an array of colorful mums. Today I'm going to show you a fun way to make those planters pop this season!
I recently discovered a lovely textured animal-print planter at an Anthropologies store. But it was well out of my price range. So I decided to make my own with this Americana Decor Otomi Stencil and some Americana Decor Texture paint. 
Keep reading to learn how to add personality and dimension to a plain old planter. And check out the video demo here: 
Items Needed:
Palette Or Putty Knife
Painters Tape
Planter
Instructions:
It all starts with this adorable Americana Decor Stencil - Otomi Pattern, inspired by Mexican Otomi folk art, which features lively and modern images of animals and flowers - a signature of Otomi prints. You'll also need a 10 to 15 inch planter.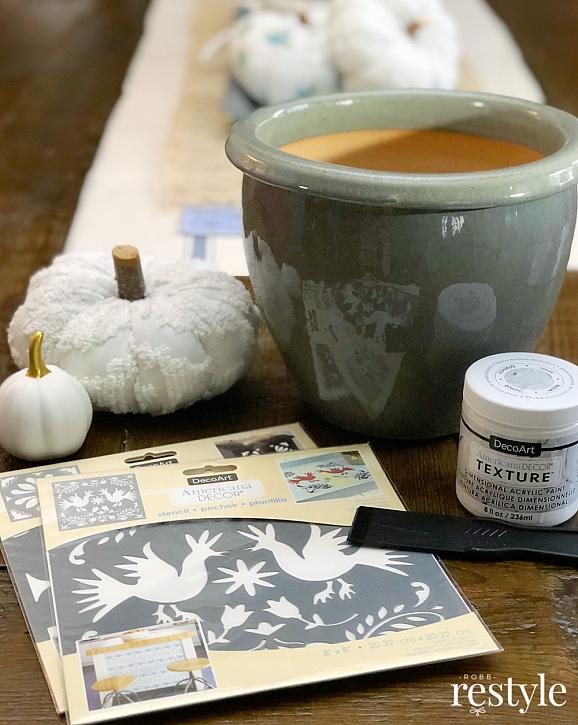 I really like the look of a glazed planter pot. This one was about $10 at a home store. You could also easily use a square pot with straight sides.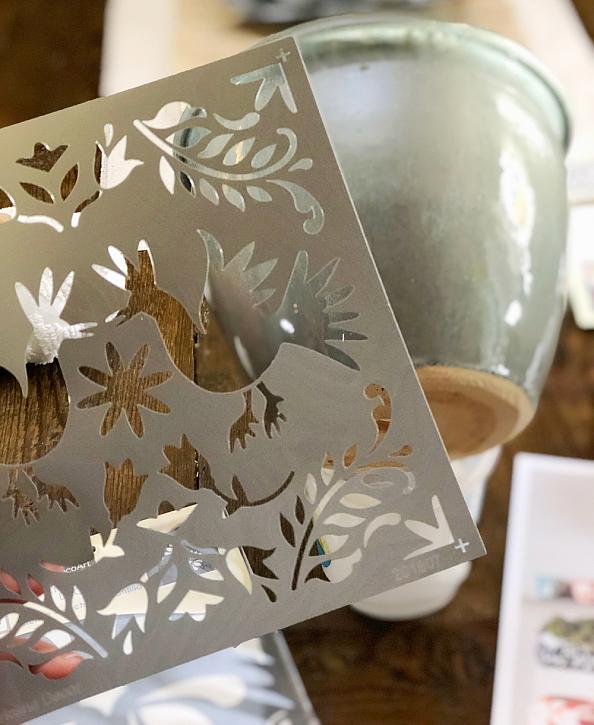 Decide which picture in the stencil you want to use first. Otomi prints are typically portrayed in a random pattern (in all directions). Also, I think it is easiest to start the with the largest image. Here I plan to start by stenciling the bird so I attached the stencil with tape and turn the bird a little to the side.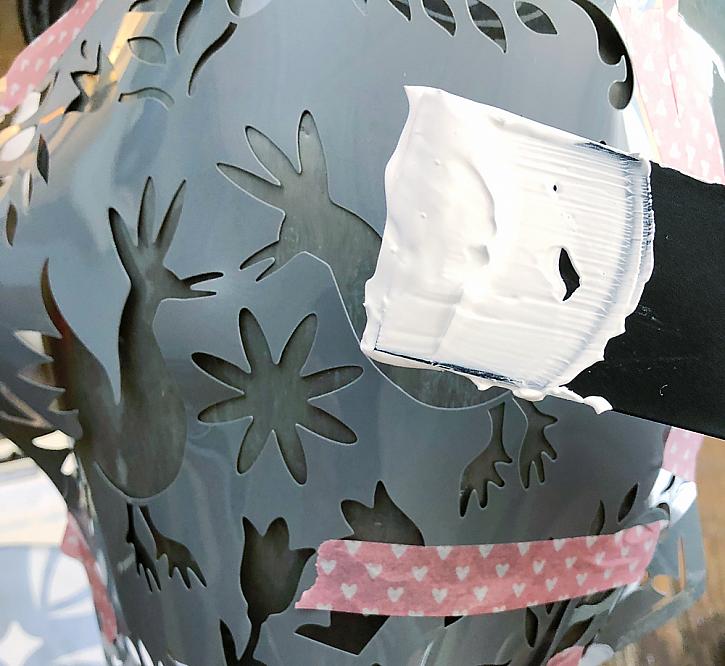 Give your texture paint a good stir before you begin. Then using your putty or palette knife lightly spread a thick layer over the stencil you want to use. Be careful not to push the paint under the stencil, but rather like "icing" over the top of it.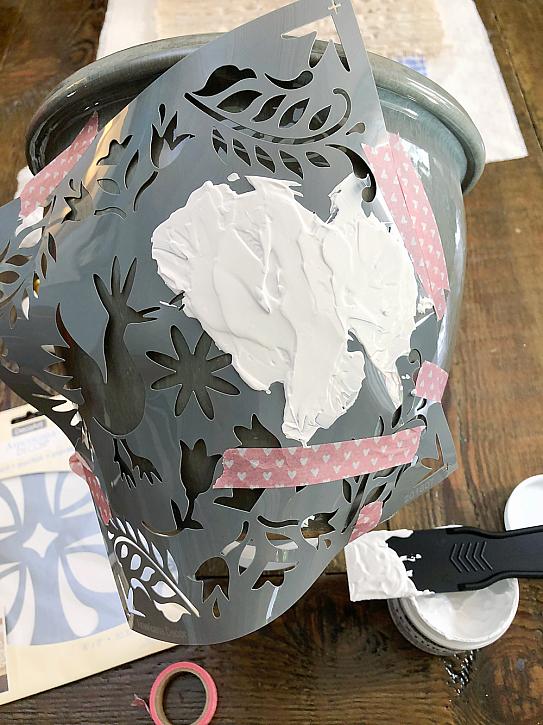 Next, remove the stencil without pulling to the left or right. Don't worry if you smear a little. We can fix the smudges with a q-tip dipped in water.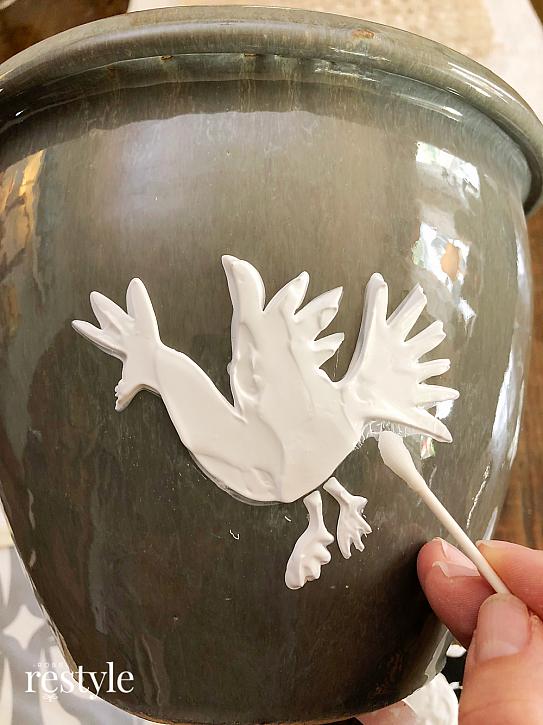 Keep adding different shapes around the planter in a random pattern. Use washi or painter's tape to cover up the images you don't want the texture paint to seep into.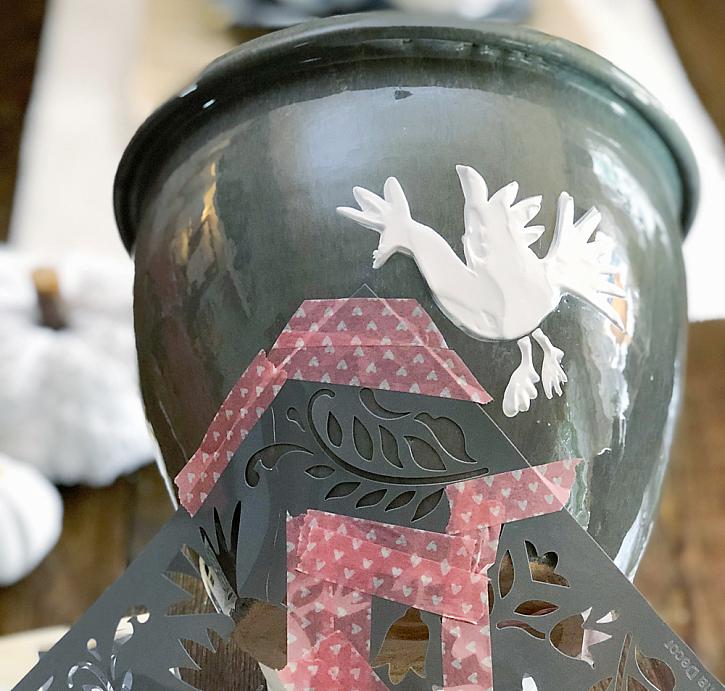 When you have added all the animal and flower shapes you wish, allow the entire planter to dry overnight. The paint will cure and harden, but also retain its unique texture!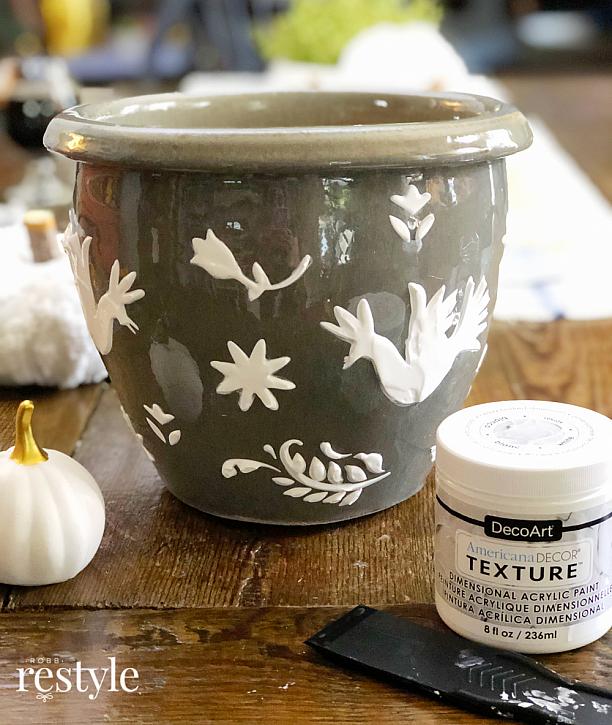 Next, add your favorite seasonal plant! I chose a bright yellow mum. Isn't this planter beautiful? And, for just a fraction of the price of my inspiration planter from Anthropologie.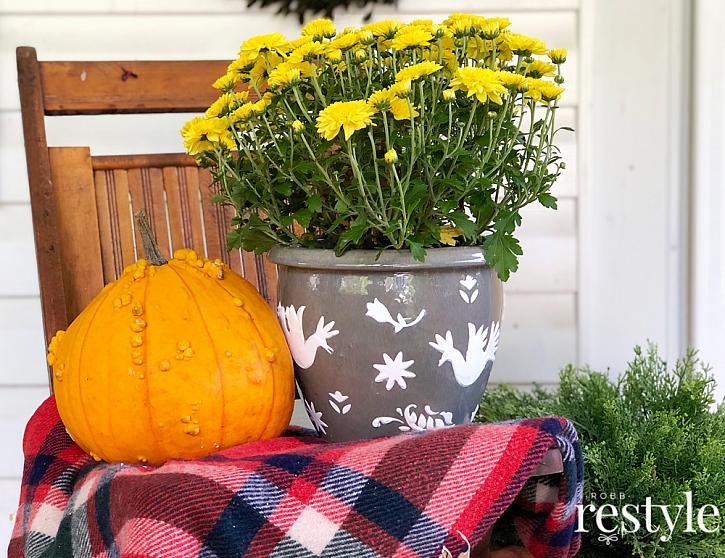 I love how the texture paint adds character and interest to a plain old pot. My mom came over after it was finished and thought I purchased it this way - she didn't think it looked homemade with the raised texture paint. It'll be our little secret… shhh! ;)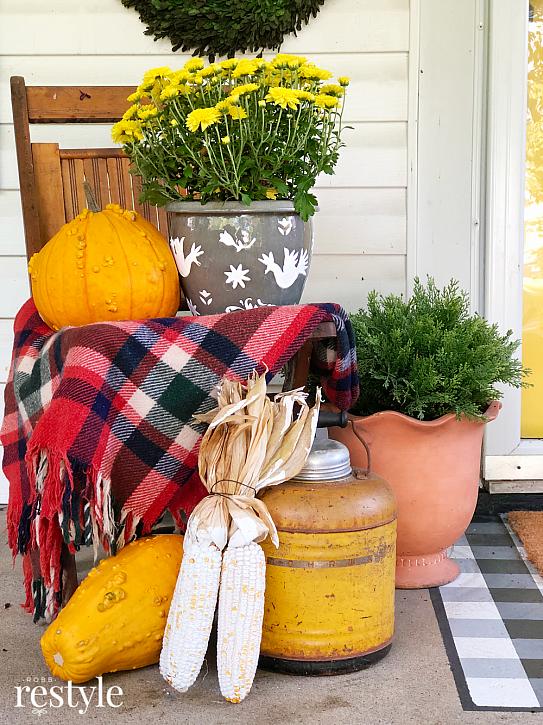 It's the perfect addition to my fall display under my covered front porch!