Posted by DecoArt on Feb 25th 2015
You can use a paint drip technique to paint jars in just seconds. Then allow to dry for some fun candle holders for your home on any occasion. Use these outdoors for a spring party or even as wedding centerpieces. Grab the colors of your choice from the Americana Gloss Enamels line for a gorgeous finished product.
Items Needed:
Wide Mouth Mason Jars
Paper Plate
Tea Light Candles
Instructions:
I love the wide mouth pint mason jars for this project but it will work with any that you would like to use. You can choose your own paint colors as well. Pick paints that match your party or home décor. I used Indian Turquoise and Vivid Violet.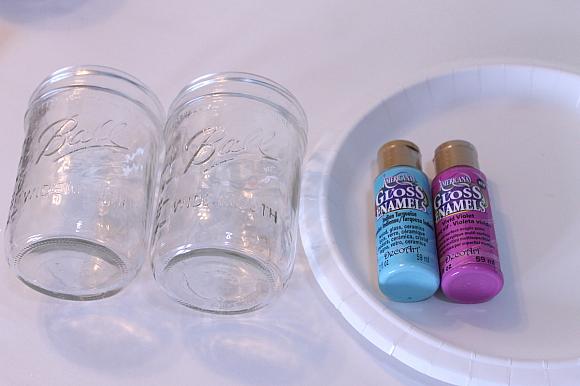 Turn your mason jar upside down on a paper plate or other protective surface. Pour the paint onto the bottom of the jar.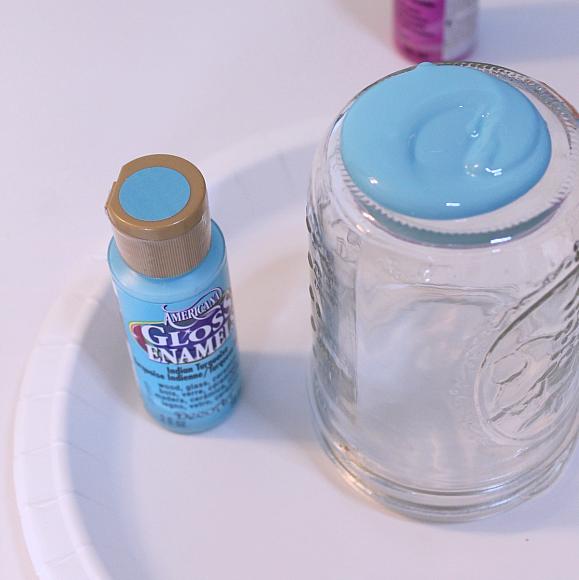 Tip the jar in various directions to get paint drips around the outer edge. Add more paint if you need to during this process. Once the paint starts to drip around all sides, set the jar upside down on the plate. It will continue to run as it dries. Allow to dry at least overnight as the paint is very thick in some places.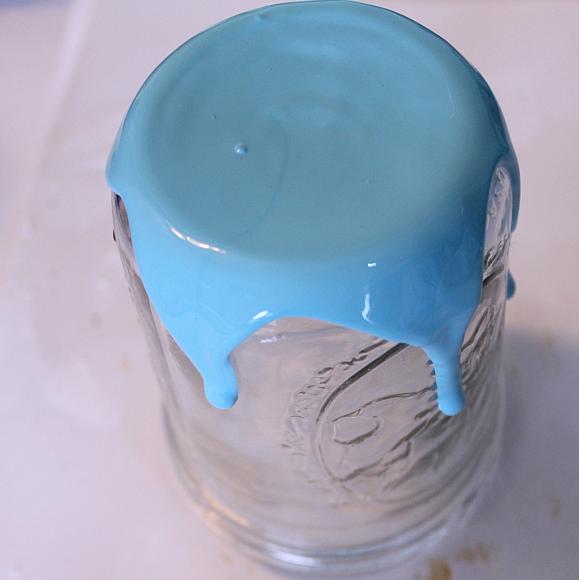 Once the paint is completely dry, you can add in the tea lights of your choice and display these paint drip jar candle holders in any room in your home. Set up a mini assembly line to make a ton of these for a wedding or party. They are so quick to make that a few dozen will be ready in no time!