Posted by DecoArt on Mar 10th 2021
Spring will be here before you know it and that means the Easter Bunny is getting ready to hop around the corner too! Get ready for the Easter Bunny with a creative Easter craft for kids, a DIY Acrylic Paint Pour Easter Basket.
Paint pouring is such a unique and fun art project, and it's a great way to let your kids' creativity soar.  Everyone can personalize their own Easter Basket with this colorful craft.



This one-of-a-kind Easter basket is the perfect little spot for the Easter Bunny to leave some sweet treats. Or a festive decoration to display colorful DIY paint pour Easter Eggs.

A few years ago I tried my very first paint pour project when I made my Fluid Acrylic Paint Pour Canvas.  At first, I was intimidated by this new form of art.  But, I quickly fell in love with this technique.  I have had lots of fun transforming everything from coasters to canvases with this super fun and easy art technique. 
And, my kids are always begging to join in the messy fun. With Easter just around the corner, I knew this would be the perfect craft project for my kids and me to create.



What is Paint Pouring?
Paint pouring is when you mix acrylic paints with pouring mediums and then pour the mixture onto a surface.  Decoart has made this technique even easier with its highly-pigmented, ready-to-pour acrylic paints.
These paints are the ideal consistency for creating unique and layered paint pours in one step. Paints are formulated to flow easily and don't need to be mixed with any mediums or additives. 

There are several different techniques for paint pouring including the popular dirty pour and puddle pour techniques.  Or you can simply pour paint directly onto your project in a random fashion and move the object around to cover the entire surface.  


Items Needed:
White Basket Or Gift Box
A Small Cup For Paint
Instructions:
Before you start, cover your work surface with a piece of plastic or paper. This project will get messy!
We are using the Dirty Pour technique for this project. To start, you will pour one color into the bottom of your cup.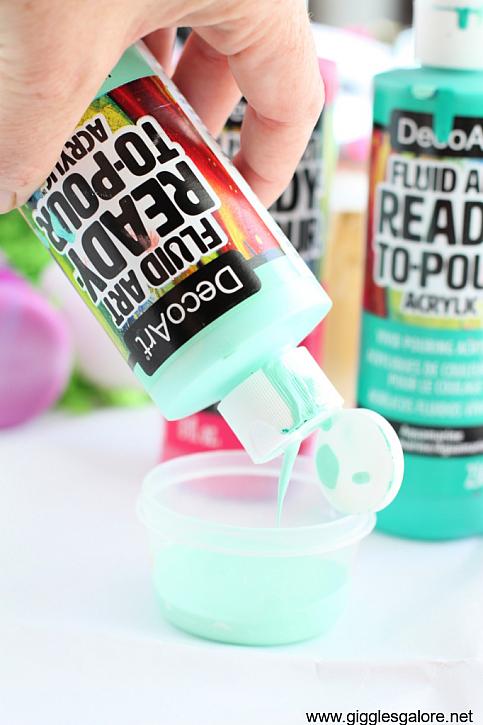 Next, add a complementing color to the center of the paint already in the cup. Continue layering colors by adding different colors of paint to the center of the previous color.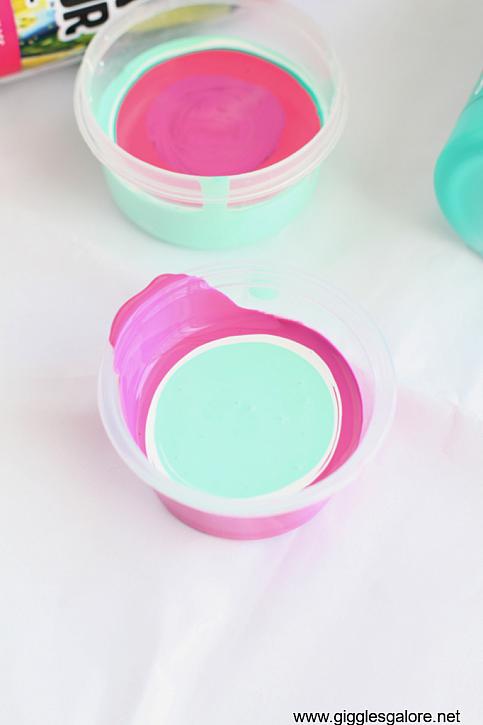 Turn the basket upside down and place it on something that will keep it up propped up from your work surface. I used a disposable cup to prop up our baskets. Slowly begin pouring the layered paint onto the basket. The paint will start to spill and drip over the edges of the basket.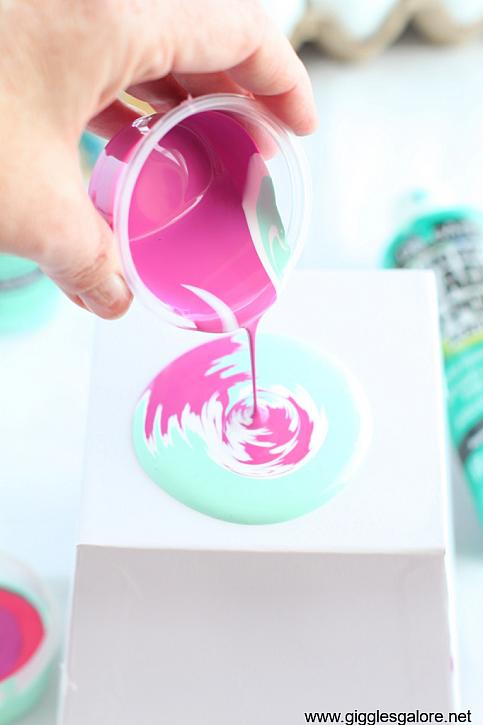 Gently shift the basket from side to side to help the paint drip in all directions and thoroughly cover the entire basket.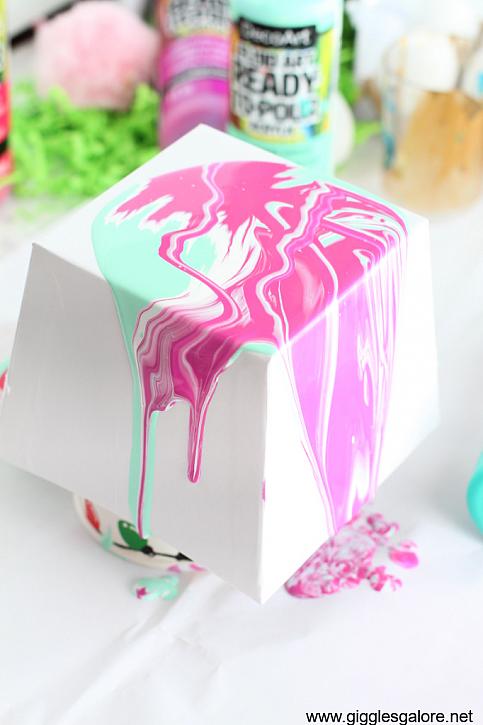 Periodically use a paintbrush to wipe away excess paint around the rim of the basket. Allow the basket to dry completely overnight.
Fill the basket with faux grass, Easter eggs, and candy for a colorful one-of-a-kind Easter gift.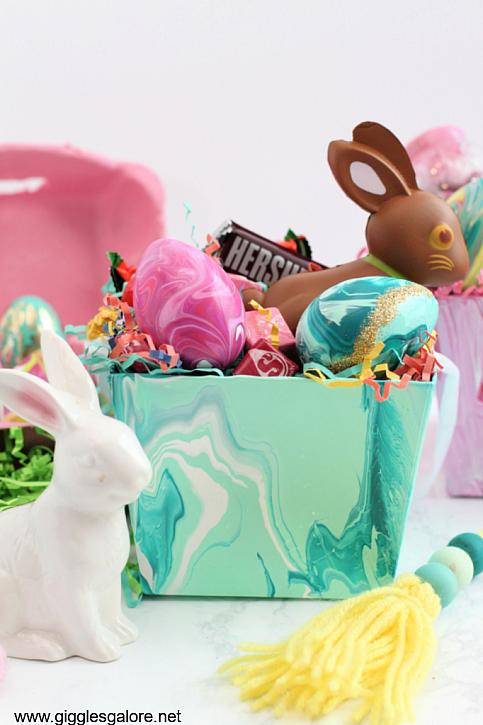 The great thing about using the paint pour technique is there really is no way to mess this craft project up. Just keep adding paint until you get the desired look you want!
This is a great Easter craft for kids because it really allows their creativity to shine. They can add as many colors as they want, and it's fun to see how the different paints swirl and mix together. So, let them get messy and have fun creating their own colorful paint pour Easter baskets.
You can find DecoArt Fluid Art Ready To-Pour Acrylics at Michael's stores!