Posted by DecoArt on Apr 22nd 2018
When it comes to crafting, I'm always up for a challenge. So when I heard about this fun trend called paint pouring, I was all in! After scrolling through some images via Pinterest I was totally obsessed with the gorgeous combinations of color and the fluid movements of the paint coming together. Paint pouring isn't really anything new, actually I bet the first paint pour was actually a toddler! I know my kids loved to pour paint whenever they got a chance to when they were younger. So from the tiniest fingers to the most sophisticated artistic hand, paint pouring is a one of kind experience for any artist because you can't make the same thing twice. Each piece you create whether on canvas, glass or wood is unique!
Items Needed:
Canvas
Paper Cups
Plastic Liner
Instructions:
This was my first time actually trying these products together so I was excited to learn! If this is your first time look for tips along the way that I learned as I was doing it!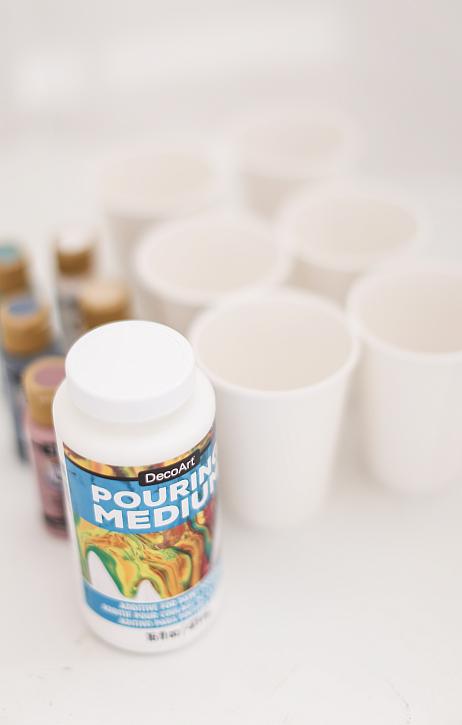 Pour the paint and pouring medium into paper cups. The ratio guidelines for craft acrylic paint is 1:1. So that means if you are using 1/4 cup of paint then use 1/4 cup of pouring medium.
I added a few more drops to each cup until I felt like the paint was thin enough to flow easily off the surface.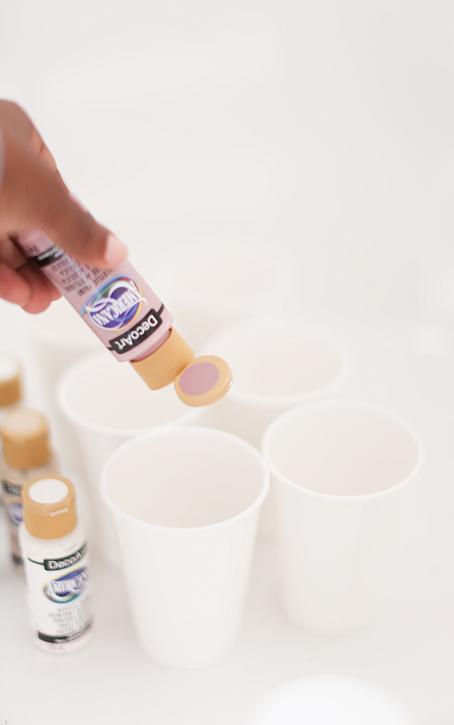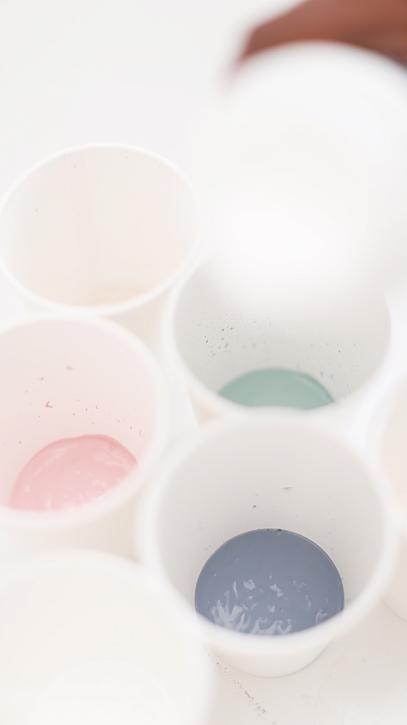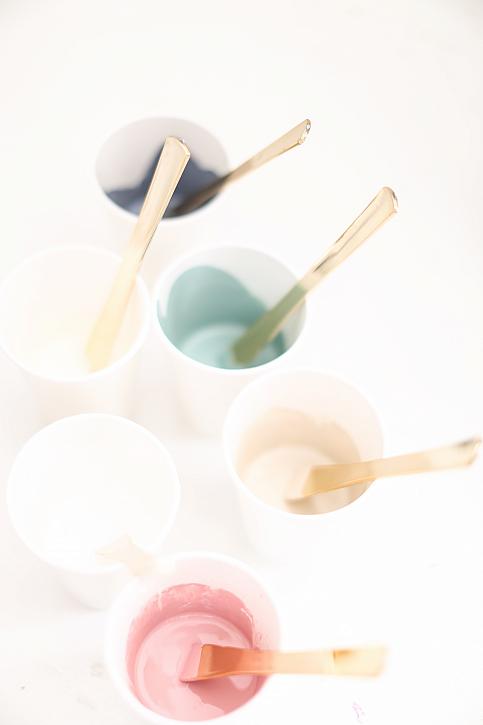 Next, I removed the stirring utensils from the cups and began to pour paint! (Make sure you have a plastic liner under your surface to catch drips! Also if you are working with a canvas try to elevate it so the paint gets all the way around the canvas.) I started with mauve, then added white and french blue. It immediately started to flow off the surface!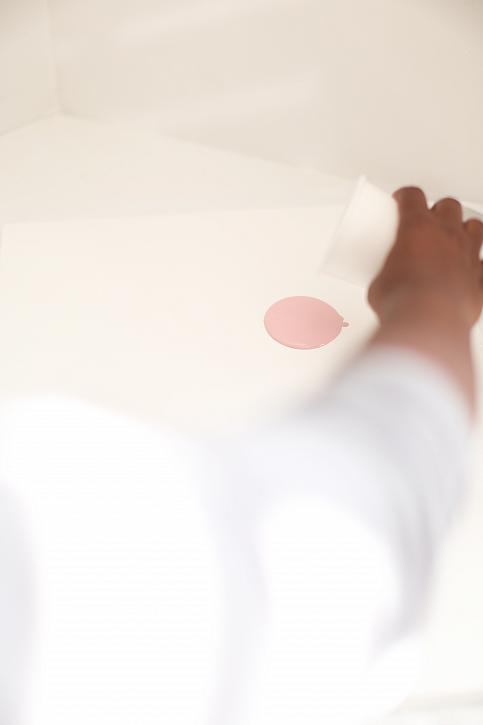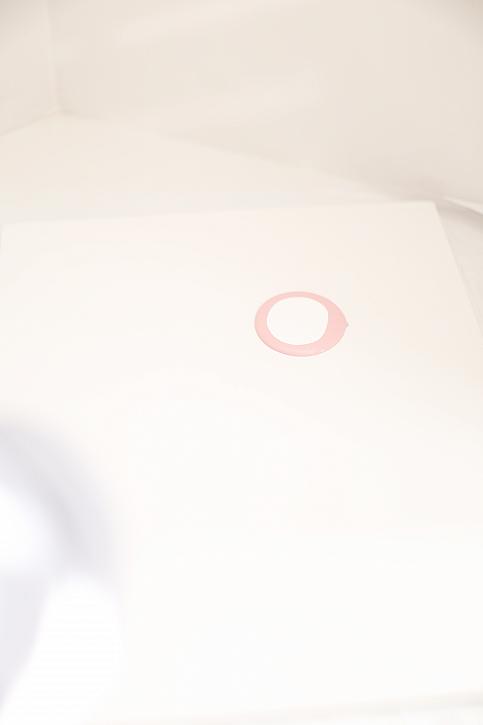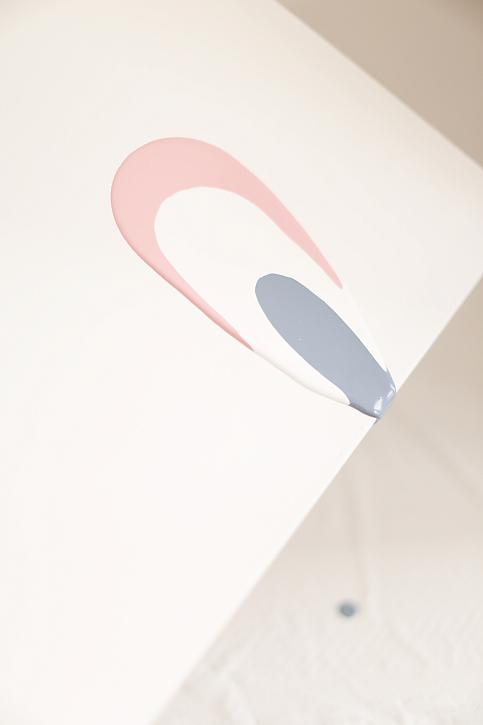 Next I moved to a different section of the canvas and did the same thing with some different colors. There was no order to how I poured I just used the colors as I saw fit!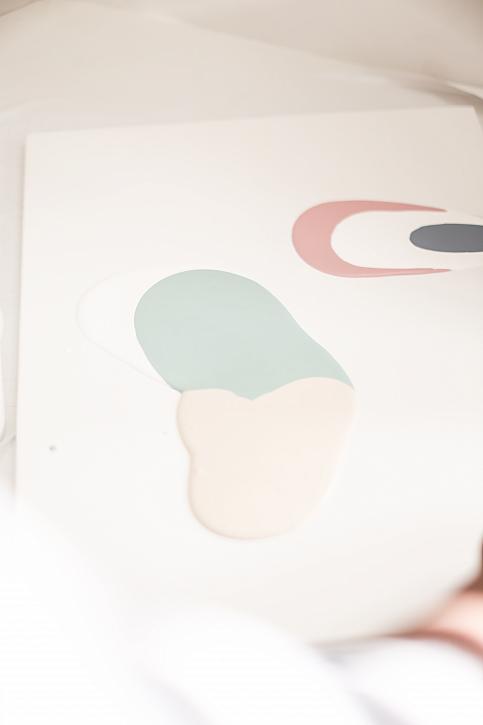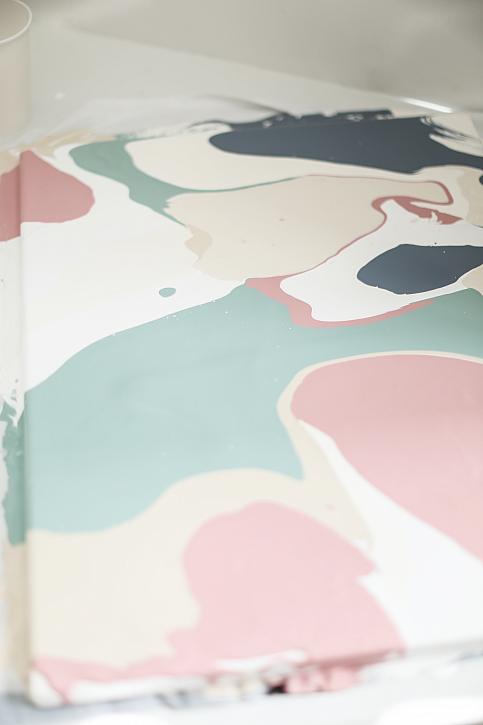 Throughout the process I did tilt the canvas a bit to help move the colors along. Doing that allowed the colors to flow into each other they way I wanted them to! For a more organic flow just let it be and add more colors to the top until it flows off.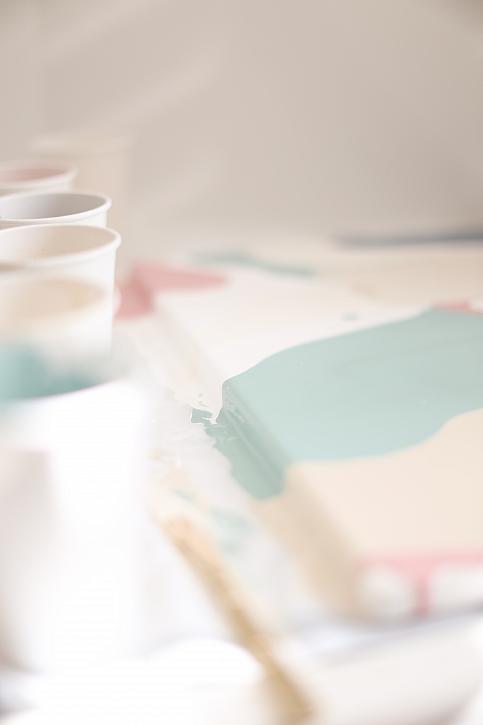 I let it dry overnight and then added the Clear Pouring TopCoat (which is optional) to the top! It just seals your finished product so you don't have to worry about it peeling or fading!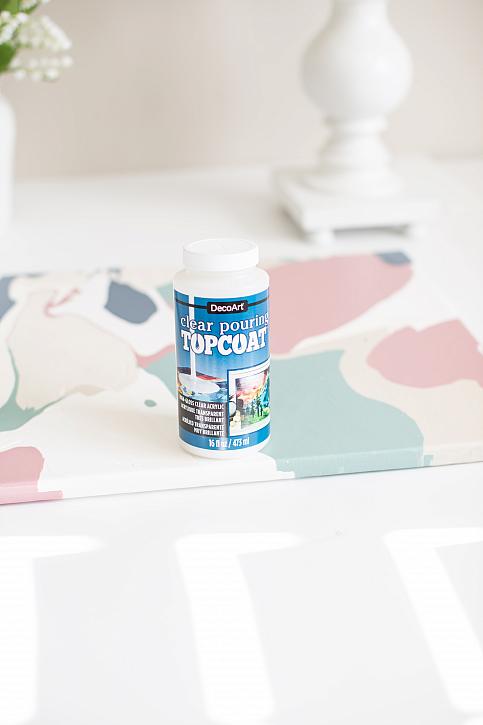 I love how it turned out! The colors remind me of the 80's but in a really good way! Ha! You can turn it in any direction and get slightly different feel each time!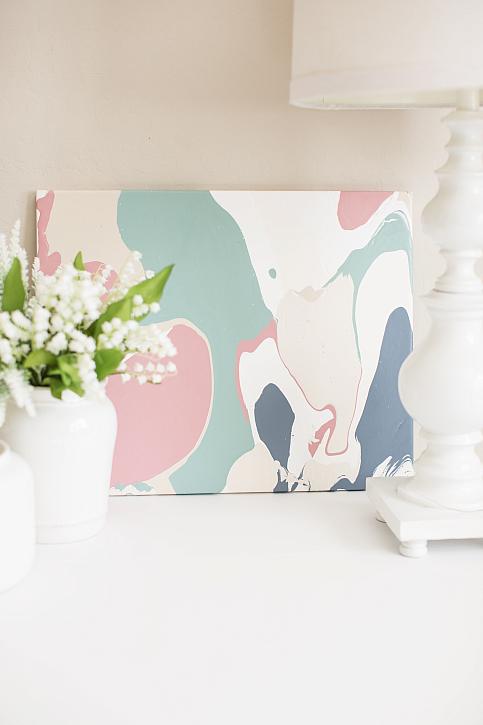 Are you ready to try out paint pouring? Give it a GO! I think you'll really love the process and have a lot of fun!