Posted by DecoArt on Mar 15th 2020
I love the organic results that come along with paint pouring. I first fell in love with the art of paint pouring when I made these paint poured appetizer plates and I've been in love ever since. I love the organic results and the anticipation of what the result will be when I lift the cup off of my piece and watch the paint flow.
I was so excited to try DecoArt's new Fluid Art Ready To-Pour Acrylic for the first time… I love how the formula is ready to pour with no additives needed to make them the perfect pouring consistency. They can be poured directly from the bottle or from cups (like the dirty pour method I did for this paintbrush holder and with my appetizer plates).
This brush holder was the perfect project for a paint pour... I've been hard at work on an office/craft room makeover and my first mission has been to add lots of fun, bright COLOR (like I did with this rainbow Decou-Page organizer) and this paint poured cup found a perfect home on my desk. It would make a great makeup brush, pen or marker holder, too. Here's how you can make one:
Items Needed:
Container For Brush Holder
Disposable Cups
Large Cup To Prop Up Brush Holder
Disposable Plate
Instructions: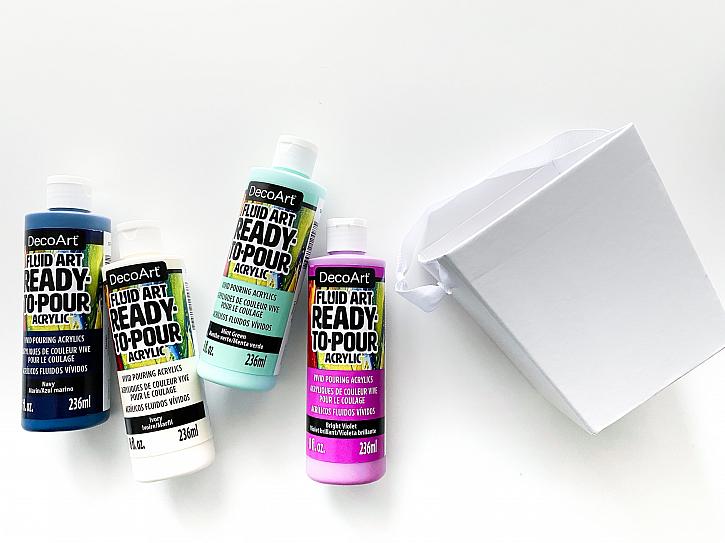 Make sure to protect your work surface, paint pouring is not a tidy art! Flip over the brush holder container and prop it up so that it is lifted off of the disposable plate. I used a large disposable cup to prop.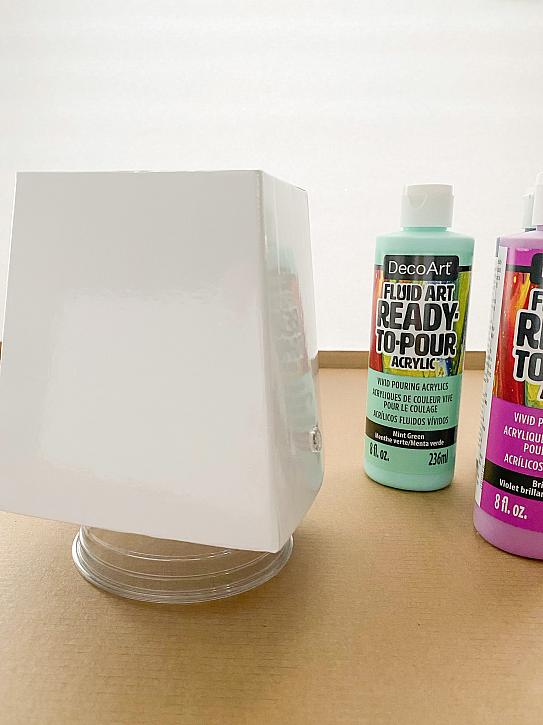 Pour all colors of DecoArt Fluid Art paints into a cup. I did many layers of each color with varying amounts.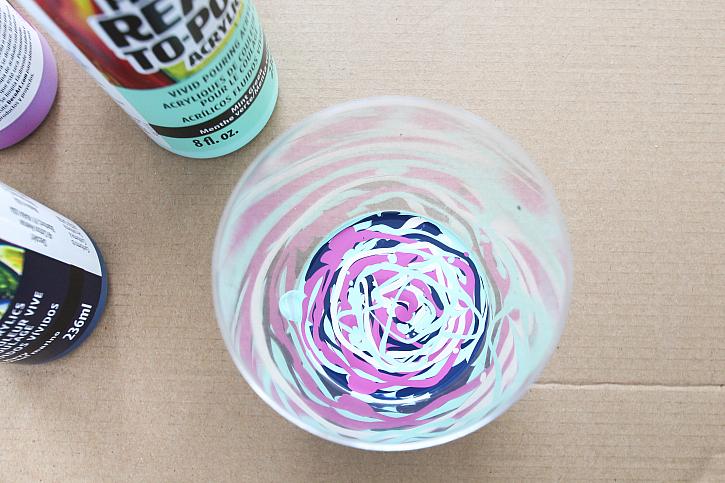 Pick up the brush holder container and place the bottom of the holder onto the top of the cup of paint.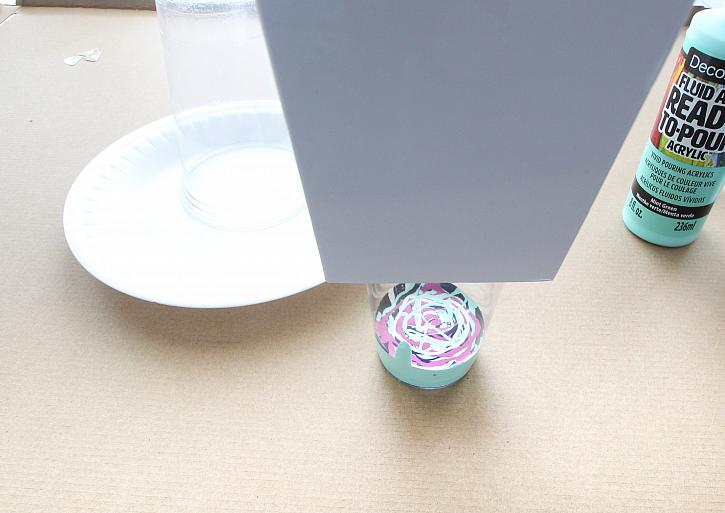 Swiftly flip the container over back onto the cup on the plate, holding the paint cup in place until the container is upside down again. Lift the paint cup up from the bottom of the container.
Shift the disposable plate around so that the paint drips over the entire surface of the container. Periodically use a craft stick or small paintbrush to remove the excess drips that accumulate along the rim of the top of the brush holder.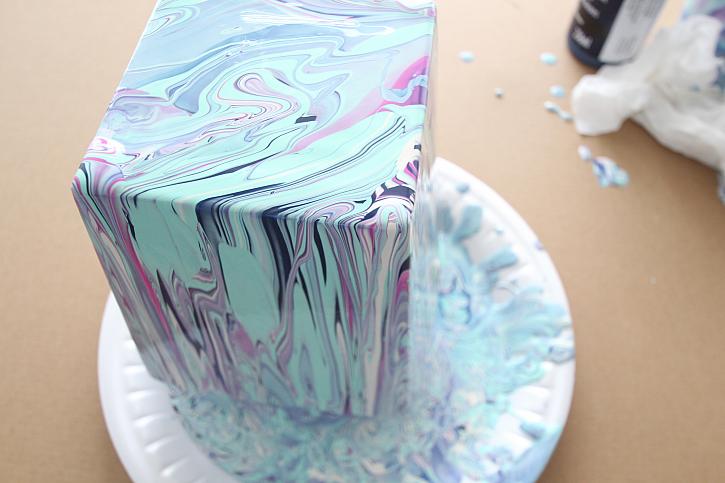 Allow to dry overnight and then fill with paintbrushes or whatever else you'd like to store in your holder!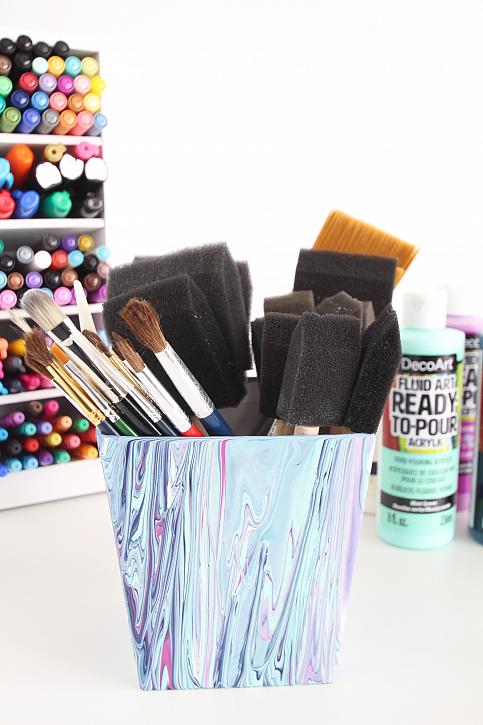 You can find DecoArt Fluid Art Ready To-Pour Acrylics at Michael's stores!