Posted by DecoArt on Aug 4th 2016
School is only a few weeks away!  This time of year always makes me excited. Even though I'm not going back to school (thank goodness), I get excited for my kids to see their old friends, to start learning new things, meeting new people and having a schedule again.  We like to do a few little Back to School projects to help personalize their school supplies and get them geared up to go. This year we got out the neon paints and made paint spattered folders!  It's super easy and your kids will love doing it.
Items Needed:
Old Dry Paint Brushes Or Toothbrushes
Plain Folders Or Notbeooks
Instructions:
First, squeeze out your paint into about a quarter size dollop onto a plate or something. Then, take a brush and coat it thoroughly in one color of paint. Using your finger to the brush, run your finger across the brush to spatter paint on the folders. (You should do this over a protected area.) Repeat this with as many colors as you want.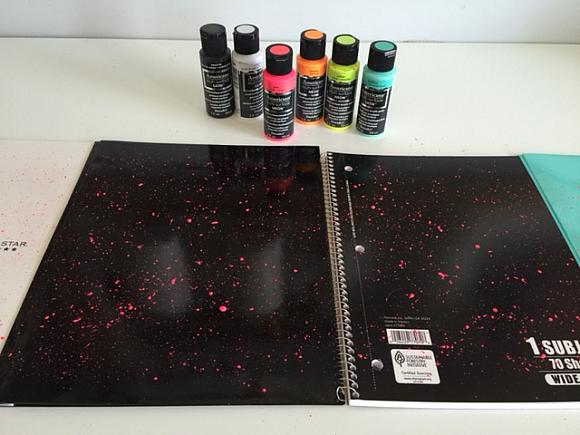 I made a video of me doing this.

https://www.youtube.com/watch?v=wiObQDVU9Lw

As you can see, some of my brushes didn't work the best so I had to move on to other brushes. The drier the brush, the better.
See how easy and fun this project is?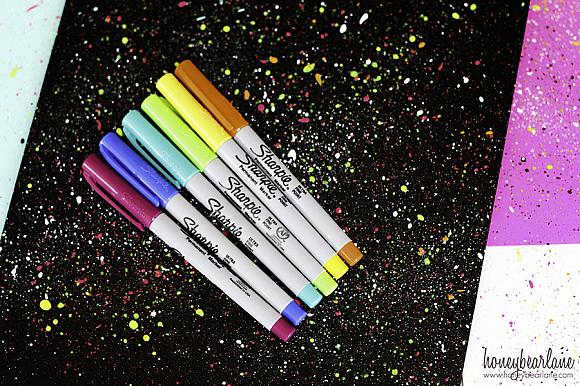 I did stuff like this back when I was a kid in my arts and crafts classes. Another idea is to place shape stickers on the folders, cover it with paint spatters, then peel the stickers off, revealing the shape.