Posted by DecoArt on Jul 15th 2013
One thing that every artist/crafter struggles with is storage.  Where do we put our favorite things in order to have them handy and ready to use?  I know for me that out of sight means out of mind. 
The dilemma presented itself when I was sent the DecoArt paint line (and yes, this is a great problem to have!)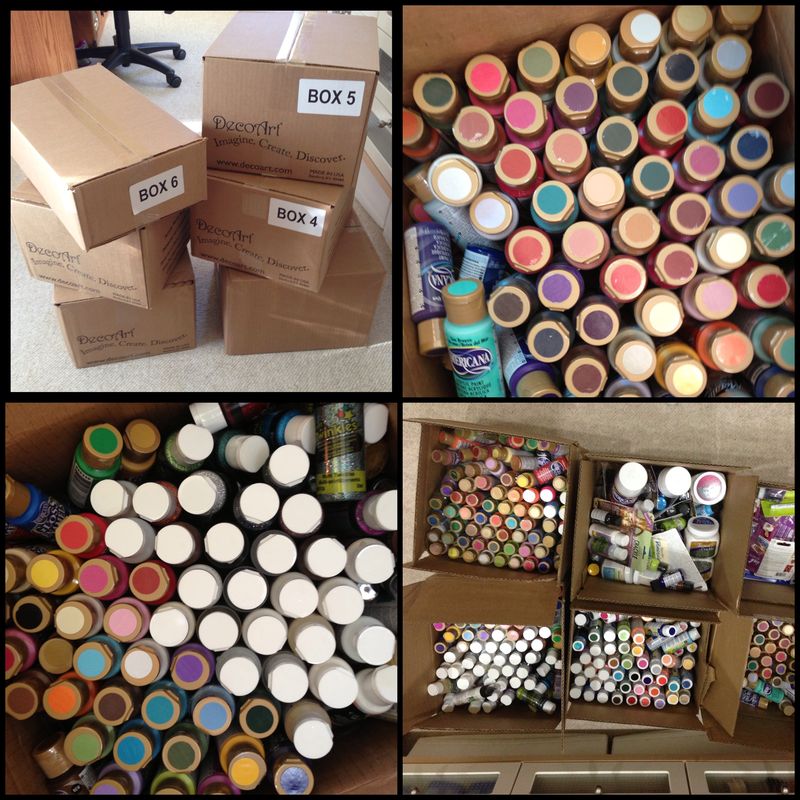 6 boxes of paint is not an easy thing to find space for in my already filled up studio.....so instead of finding drawers I went up and used all my wall space. 
Take a look at my new Wall 'O DecoArt Paints! or my slice of Heaven!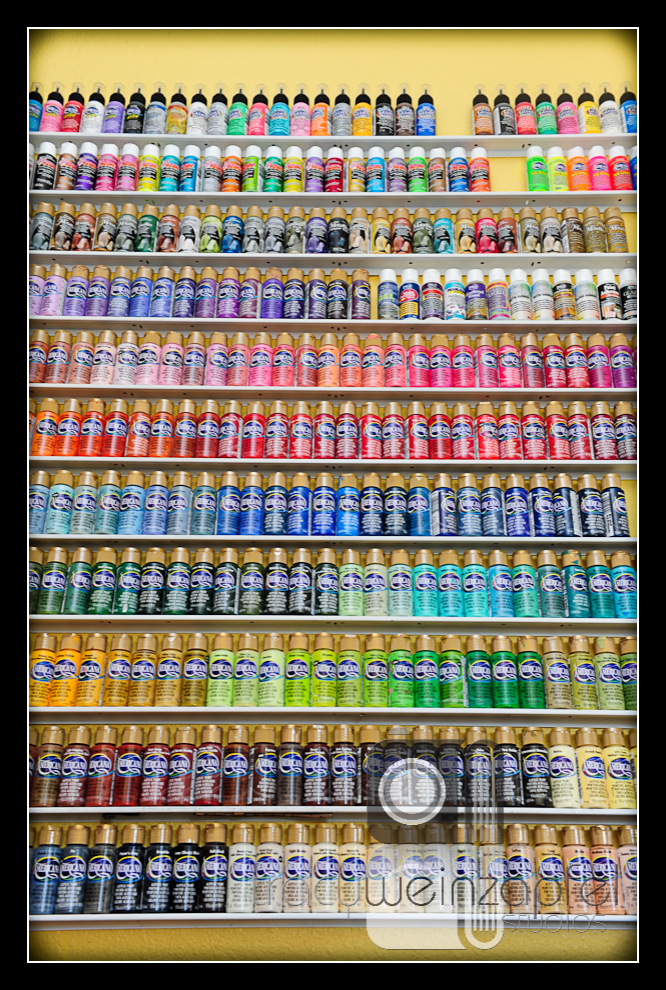 The great thing about this storage is that it is easy and inexpensive!  Here was the process of putting up my "shelves" which you will be surprised to know are not really shelves!




The "shelving" is simply t-grid metal 4' strip for an acoustic drop down ceiling that you see in most commercial uses.  I purchased the 4' strips at Home Depot for about $2.50/each and installed them into the studs with screws.  There is a natural lip on them to keep your items secure.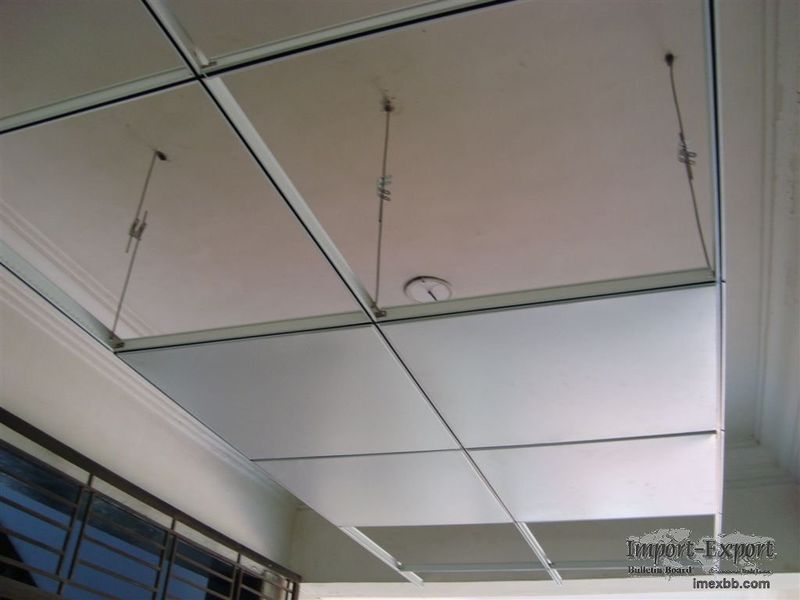 Close up View: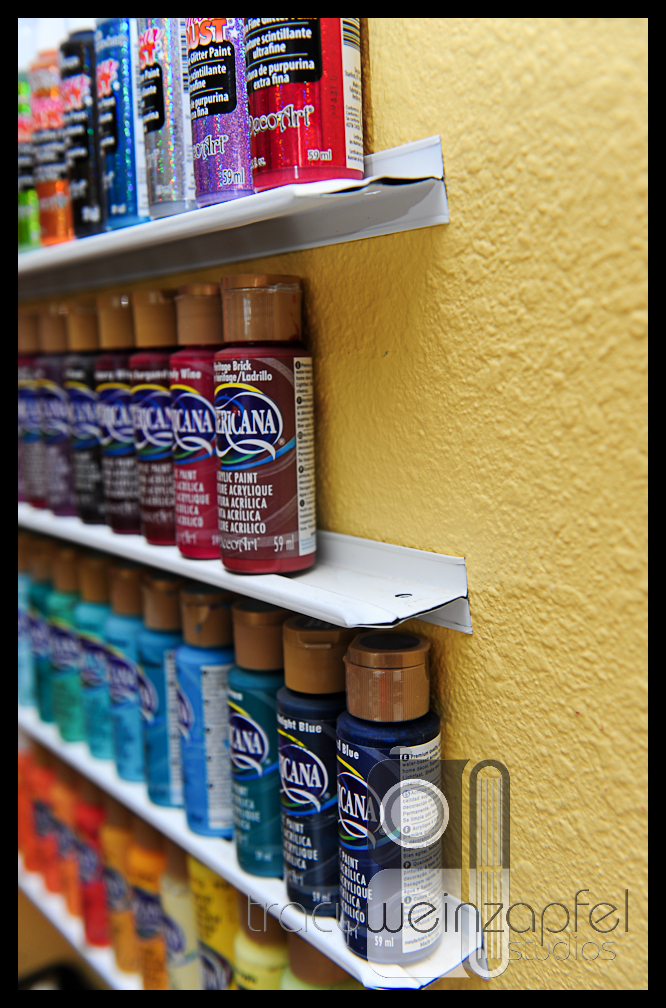 Many asked how high they go and I use just about every inch of my wall space.  When I need the ones at the top I usually will take down an entire type of paints to use that I put in plastic bins and use and put way.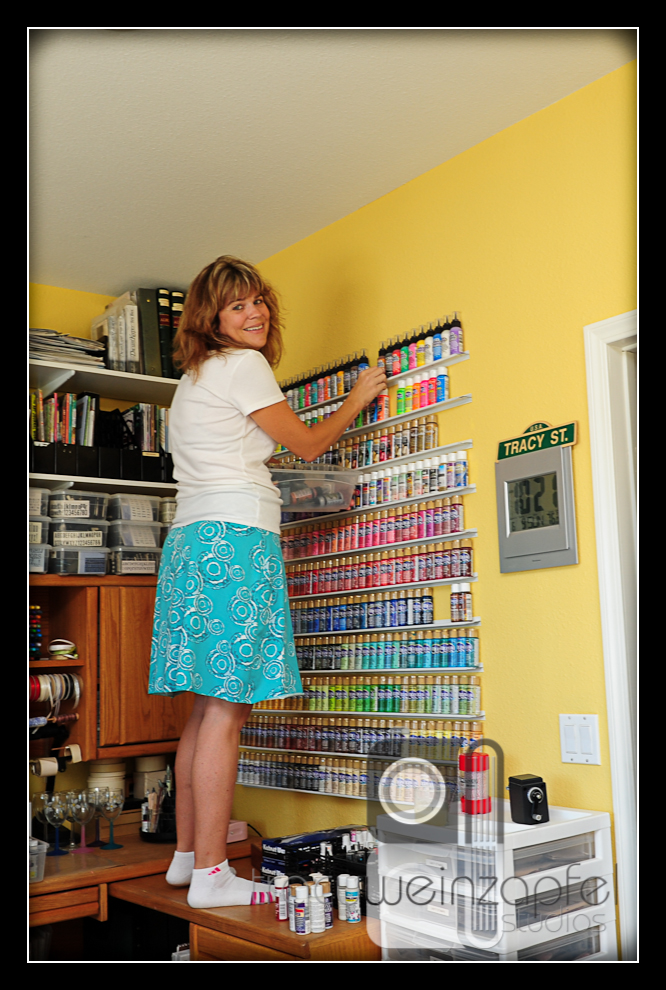 This is my little slice of heaven and thankful for it.  Now my DecoArt paints are available and displayed like a rainbow on my wall.   Happy to share my easy and inexpensive storage solution!  More can be seen on my blog.  Thank you!