Posted by DecoArt on Mar 5th 2018
I just had to make a set of these painted breadboards to hang on the wall in my kitchen.  If you love all things farmhouse, a breadboard is a must on your walls.  They are easy to customize with a little stain and the paint color of your choice.  I am trying out the new Americana Décor Matte Metallics on mine for a little something extra special!
Items Needed:
Walnut Hollow Breadboards
Frog Tape
Paint Brushes
Rag
Instructions: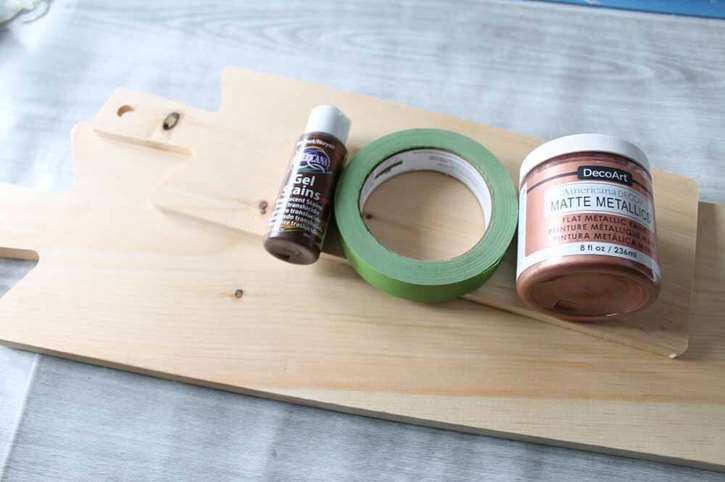 Begin by painting the handles. Use the Frog Tape to mask them off.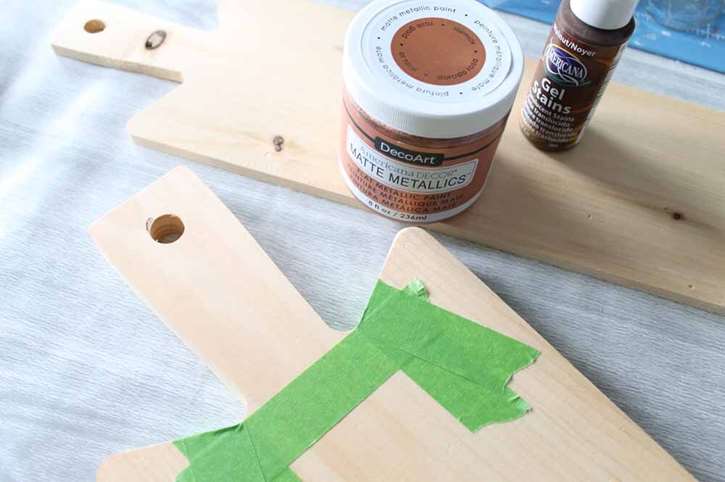 Then paint with a few coats of Americana Décor Matte Metallics in the color of your choice. Allow to dry in between coats.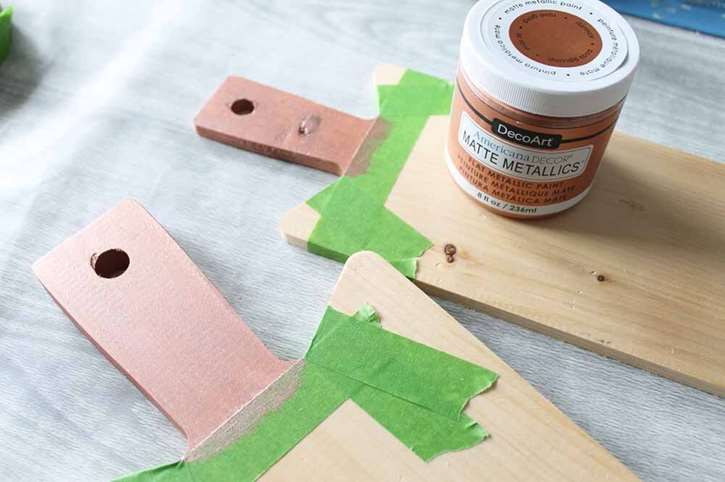 Be sure to paint the front, back, and also the sides. Then you can remove the tape and get ready to stain the remainder of the breadboard.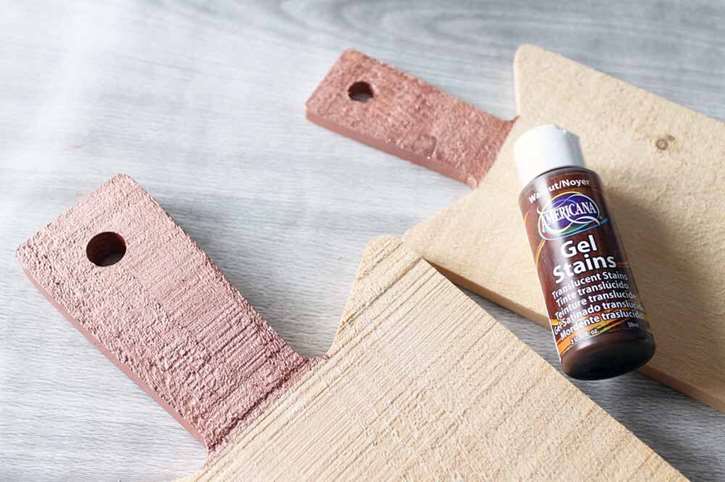 Add additional Frog Tape around the painted handle. Then give your breadboard an even coat of stain. Allow to set a few minutes then wipe away any excess with a rag.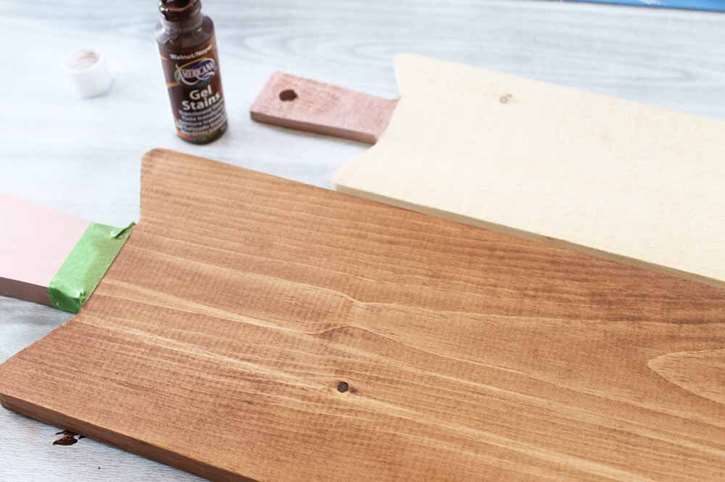 I stained both the front and back of the breadboards. They actually have a smooth and a rough side and the same stain gives drastically different looks on these surfaces. Pick which one you love and call it the front. You could even switch it up occasionally by flipping them over.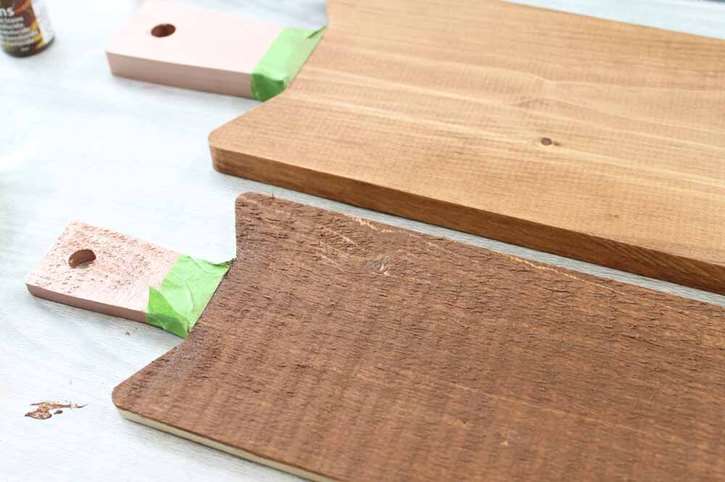 Remove the painter's tape and marvel at your gorgeous creation! The matte metallics give a subtle sheen that is simply gorgeous. I love the rose gold but you can choose any of the 14 colors for your project.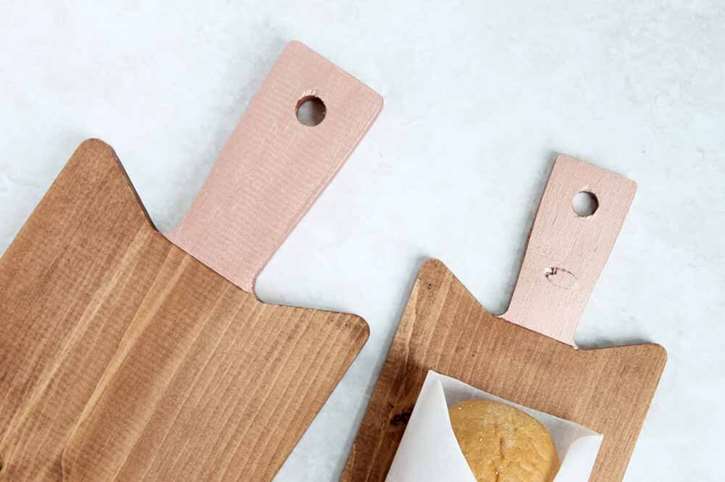 You can seal the surface as well if you would like. I skipped this step as I plan on just hanging them on the wall for decoration.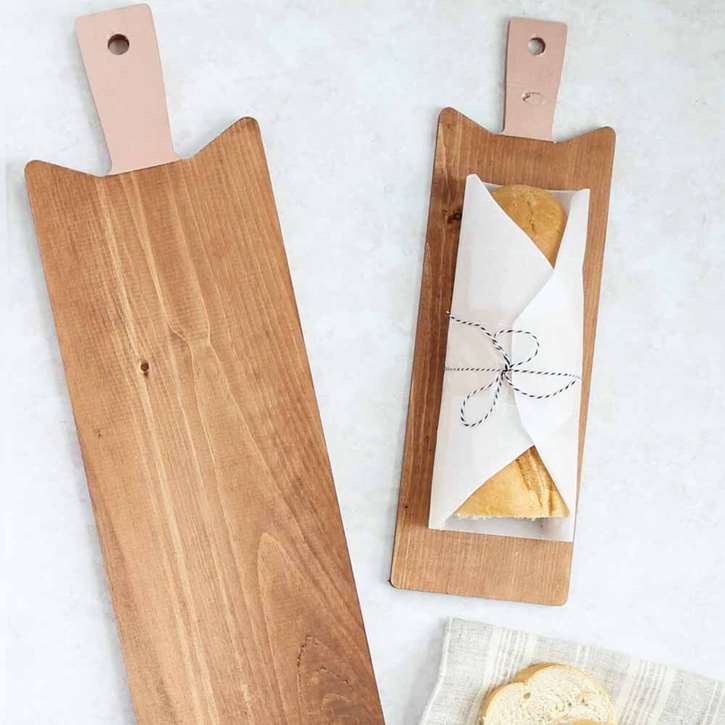 Grab your supplies and make some painted breadboards for your farmhouse kitchen today. You are sure to love the results!