Posted by DecoArt on Aug 25th 2013
Do you find that afternoons seem to get more and more hectic?  Between after school activities, cooking dinner, and making sure our children are doing well, we could all use a little organization when it comes to homework.  
I am so excited to share this vintage-style painted homework caddy with you so at the  very least, you won't be searching around the house for school supplies! 
Items Needed:
Wood Caddy
Stickers Or Vinyl Lettering
Instructions:
I picked up this adorable weathered crate on clearance at a local department store and knew if would be perfect for our homework station. I loved the design, but we need all the help we can get to bring on the smiles during homework time, so I wanted to add a punchy orange color... I used the Poppy from Americana's multi-surface Satin collection.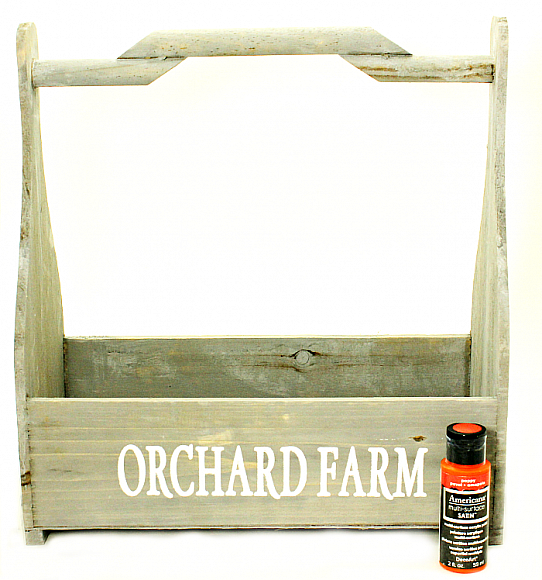 I really wanted to keep the vintage look of the crate, so I cute the word "homework" out of vinyl on my Cricut machine. You can also use stickers.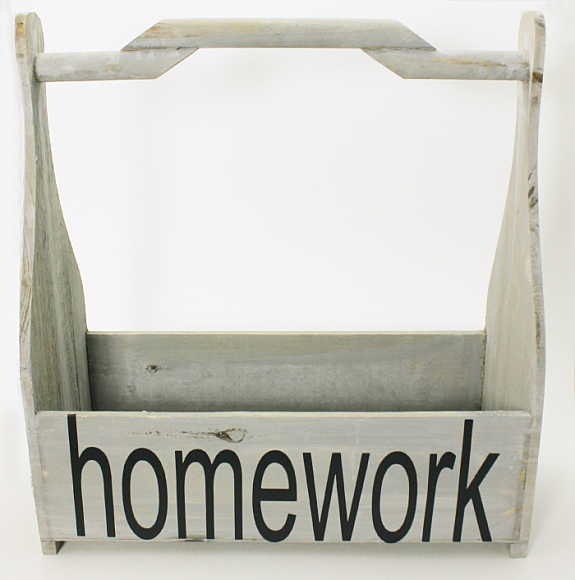 Now... just paint a few coats of the orange on the outer pieces of wood. Let dry, and remove vinyl letters. So easy!