Posted by DecoArt on Dec 13th 2017
December is here, so we can all shamelessly talk about Christmas decor without getting side-eyed by everyone around us. I don't know about you, but I like to use as many colours as I can when decorating, and style wise it's a bit of a hodgepodge with retro and traditional elements coming to a head on my Christmas tree. For this month's theme we were asked to create warm & cozy decor that spoke to us, so I opted to paint some nutcrackers because I think they contribute to the warmth and coziness of a space.
I thought about painting them like the other ones in my collection (with more detail: faces, buttongs etc), but I decided to do them all one colour so that they'd have a bigger impact. The colors have got a beautiful glow to them, so I wanted to get the most out of it.
Items Needed:
Wood Nutcrackers
Assorted Brushes
Small Christmas Accessories
Instructions:
Gather your supplies.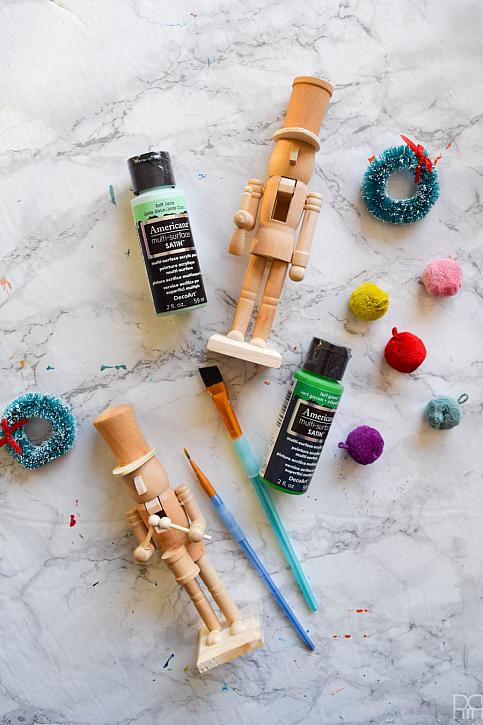 Paint each nutcracker head to toe, and all the nooks and crannies, in your colour of choice.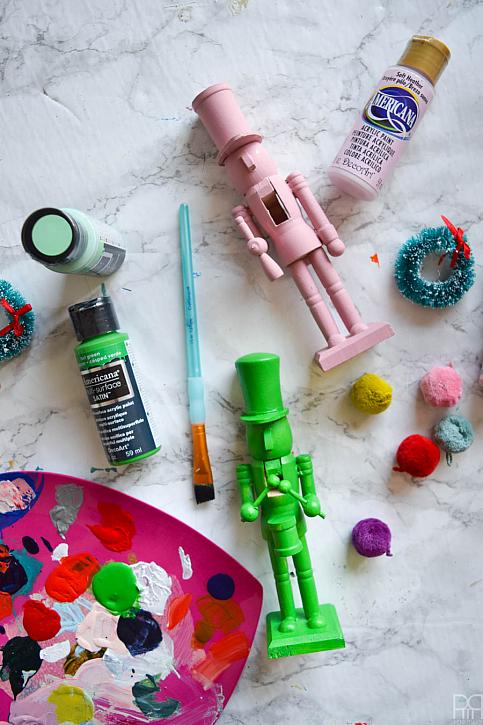 I needed two coats to get nice even coverage, but that's probably because the wood beneath was untreated, so the first coat soaked right in.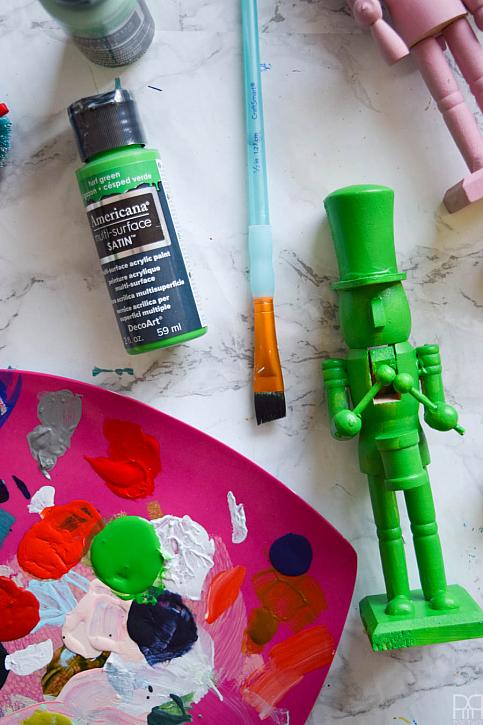 Once the base colour is dry, using a lighter hue of the same colour, you'll paint details. I painted light flares in the places where a light would shine and make the colour appear white. I made small strokes using a fine tip brush.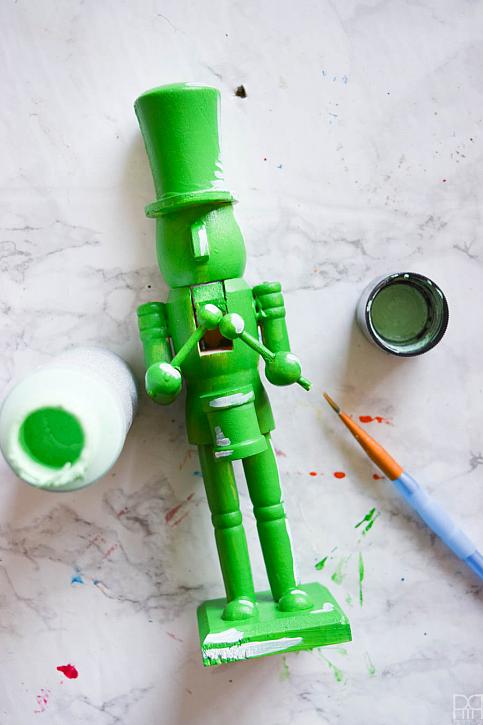 Once everything is dry, you can add some fun seasonal touches.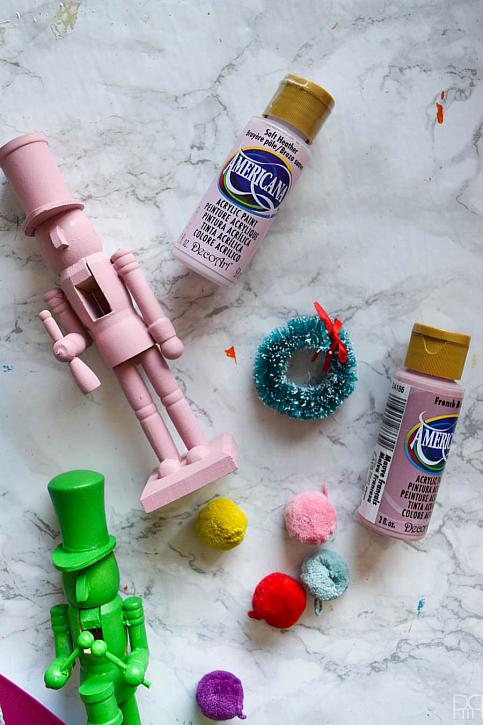 I added pom poms, bows, and a bristle wreath fro the miniatures section at your local craft store.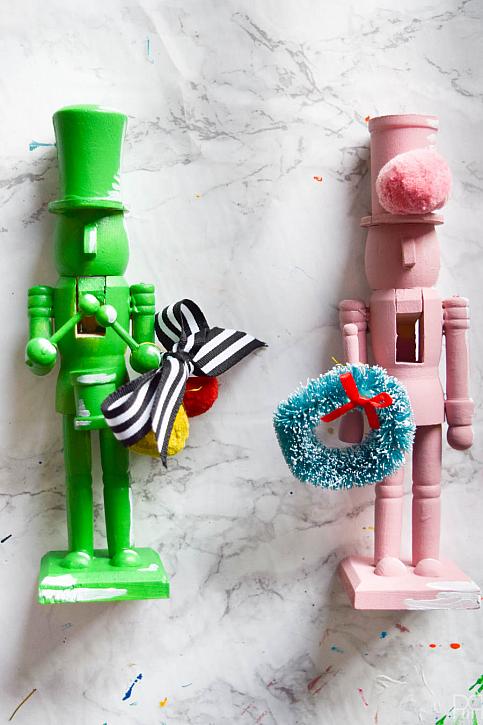 And there you have it! Colourful and festive nutcrackers. I've placed mine in the bathroom, but only because I think they complement the colours in there perfectly.