Posted by DecoArt on Jul 9th 2017
Create your own painted pallet art that is fun and whimsical.  These flowers in a jar are perfect for anytime of the year.  You can personalize the painting with your own script on the painted label as well.  Get your paint and start on your own version.
Items Needed:
Americana Premium Acrylics 2.5fl - Cobalt Teal Hue
Americana Premium Acrylics 2.5fl - Titanium White
Americana Premium Acrylics 2.5fl - Primary Magenta
Americana Premium Acrylics 2.5fl - Hansa Yellow Light
Americana Premium Acrylics 2.5fl - Phthalo Green Yellow
Americana Premium Acrylics 2.5fl - Diarylide Yellow
Americana Premium Acrylics 2.5fl - Carbon Black
Americana Premium Acrylics 2.5fl - Yellow Green Light
Assorted Brushes
White Transfer Paper
Mason Jar Painting File
Printer
Scissors
Tape
Pen
Instructions:
I started by painting my entire board a dark grey that I made by mixing the Black and White paints. I used a dry brush when painting to get a rustic finish with wood showing through.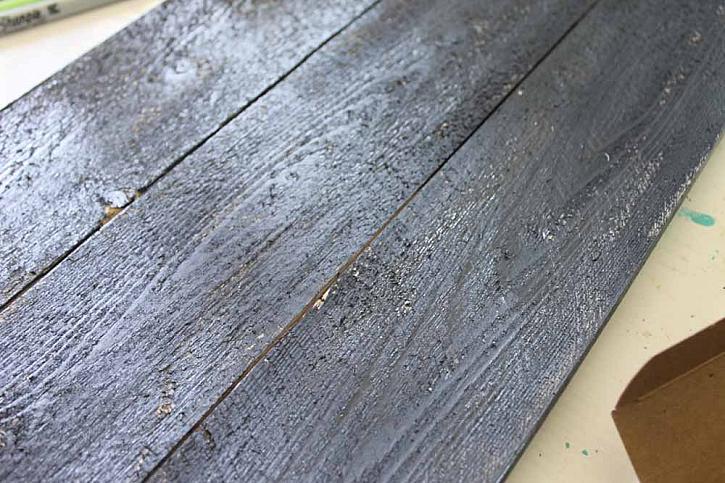 Allow that to dry completely. Then print the mason jar painting file using the poster setting on your printer. This will allow you to print the file large enough to fit on the sign. It will however print on four separate sheets of paper. Trim any excess from the pages with scissors and tape together to make one large poster.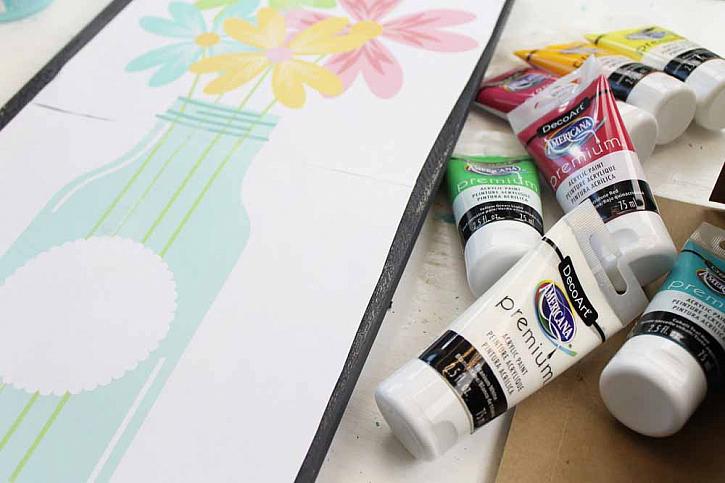 Add white transfer paper under the poster between it and the pallet. Tape down so the entire thing will not move. Use a pen to trace over every line on the image. This will transfer your image onto the pallet.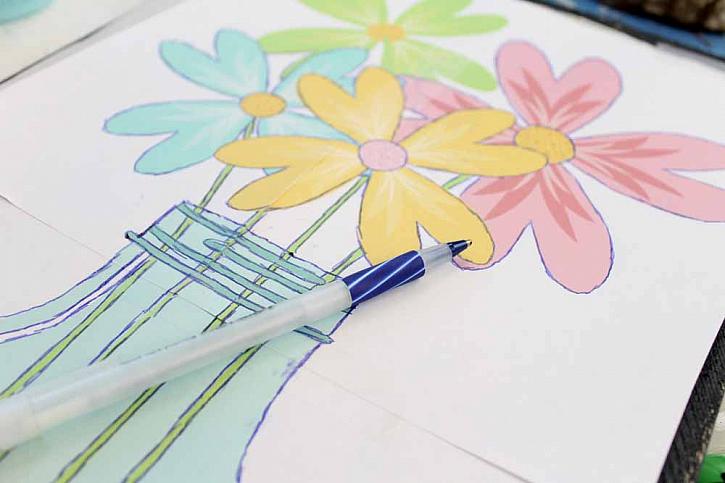 Once all of your lines have been traced, remove the printed image and the transfer paper. You will be left with white lines on your pallet surface to use for painting. TIP: If you choose to do a different colored background for your pallet, they make black transfer paper as well.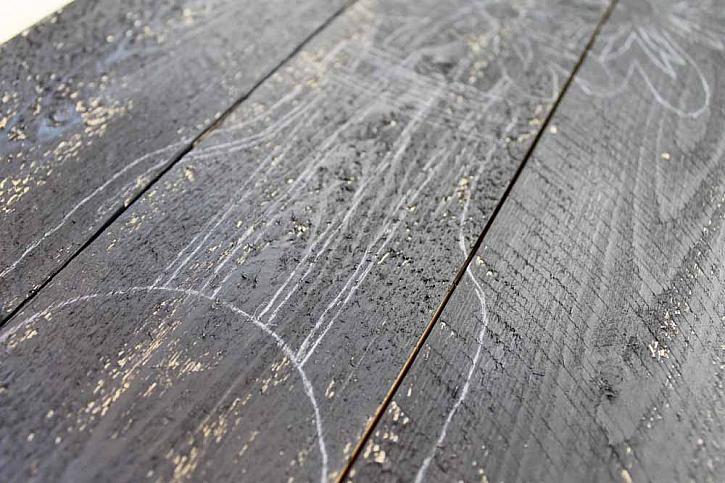 Then just start filling in the lines of your image with paint. You can mix the colors to create different shades as well. Remember to allow the paint to dry in one area before painting an area that is adjacent.
For the jar itself, I painted the stems first and allowed them to dry. Then I did one light teal coat over the top so it looks somewhat translucent. Paint on the label and add some script if desired.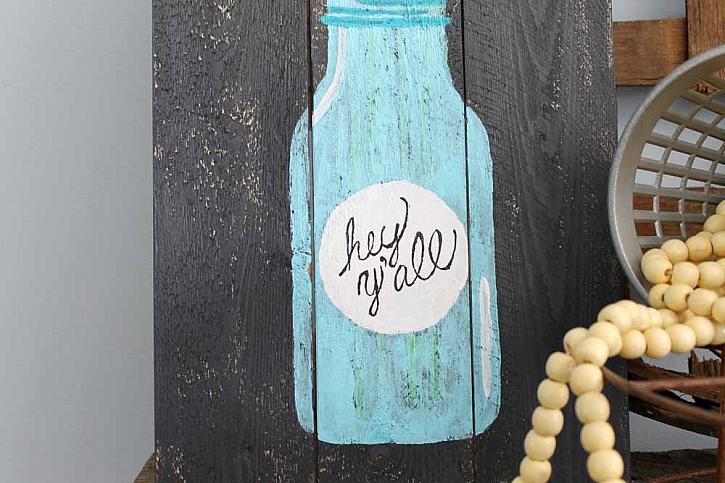 Get creative and make the flowers and jar in any color that you desire. You will love the results! Add this painted pallet art to any room in your home.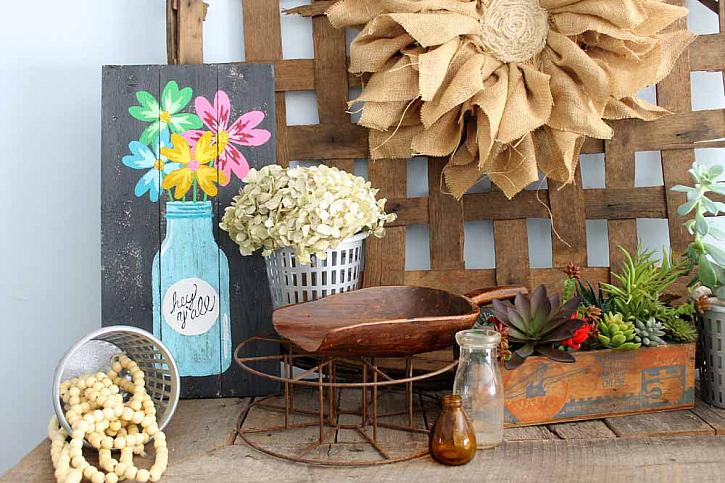 I am in love with how mine turned out! The premium acrylics made this an easy project that anyone can make!