Posted by DecoArt on Dec 19th 2016
My children are by far my greatest adventure.  They keep me on my toes, there is always something new to discover and explore and every day is a thrilling adventure.  I've been working on plans to redo my kid's playroom, and this theme kept popping up.  I loved the idea of creating a space that reflected adventure, exploring and dreaming big. I decided to go for it and have been working on redecorating their playroom with an adventure theme and recently made these painted wood mountain blocks to decorate one of the bookshelves in the room.
I am a fan of simple projects that have a big impact.  And these hand painted wood mountain blocks add the perfect touch of whimsy to our playroom decor.  The mountains are one of my families favorite place to visit and my children have lots of great memories from our adventures there, so I love that these little blocks are a reminder of those happy times.
This project took less than 20 minutes to complete and even though it is super simple I love how it turned out.  These self-standing blocks would make the perfect addition to any child's woodland, explorer, or whimsical themed bedroom, playroom or nursery!
Items Needed:
2" X 10" Wood
Paint Brush
Sandpaper
Saw
Instructions:
I asked my darling husband to cut a variety of triangle shaped pieces out of scrap piece of wood we had laying around in the garage. He used a circular saw to cut the triangle-shaped piece out of the 2 x 10 piece of wood.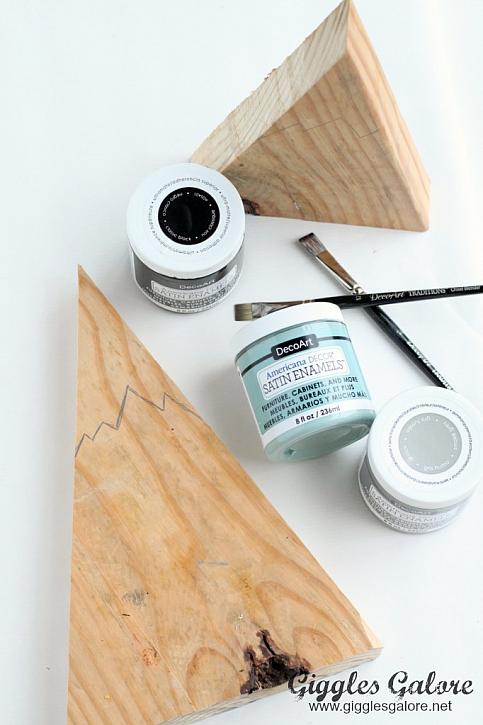 Use a piece of sandpaper to smooth out any of the rough edges.
Next, use a pencil to draw the snow capped part of the mountain. This doesn't have to be perfect, or the same on each one.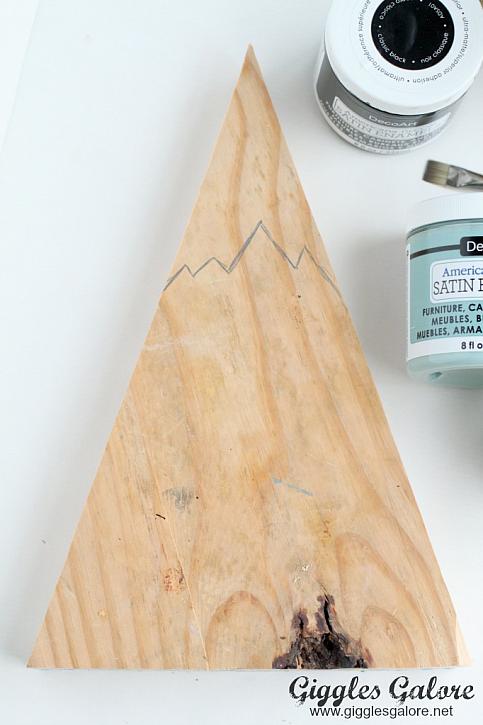 I used the Americana Decor Satin Enamel paint to paint the base of each of the mountains. I absolutely love this paint, the coverage is unbelievable. I only had to paint one coat and it has a perfectly smooth finish. No priming, sanding or sealant required, now that is my kind of paint project! I loved the coverage so much I'm painting the TV cabinet in the kid's playroom with the Smoke Gray.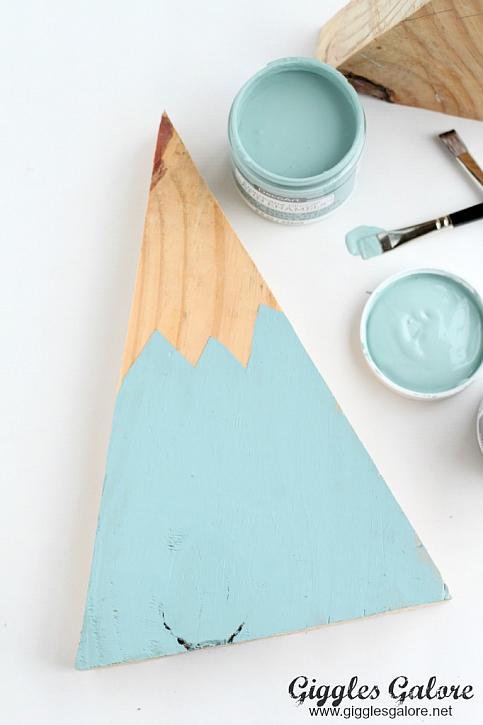 Once the paint was dry I used the Americana Decor Chalky Finish paint to add the snow caps to each of the mountains.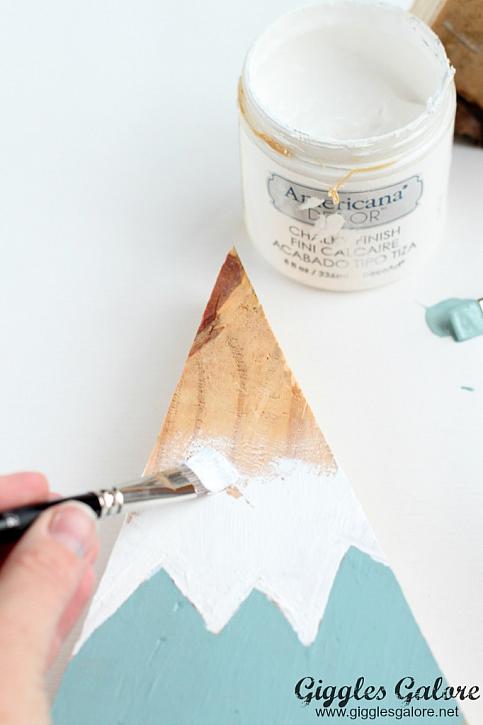 Finally, I sanded the edges to give it a rustic feel.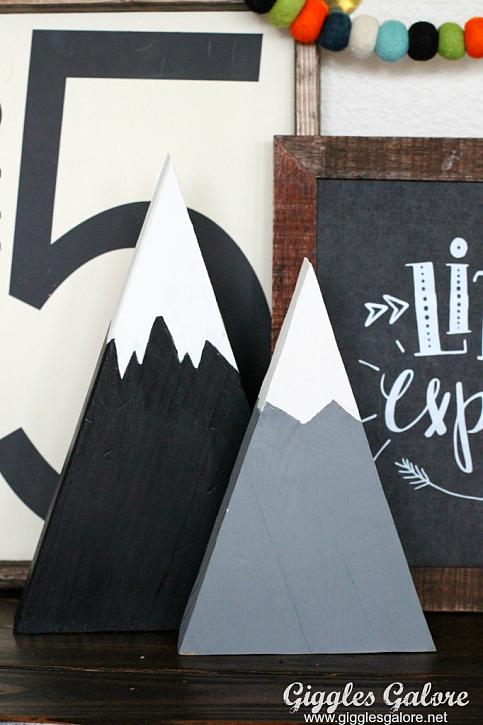 I love it when a simple idea turns into something extraordinary, don't you?!? These painted wood mountain blocks are so simple to create, but they are absolutely perfect for our adventure themed playroom.
I hope these little wood mountain blocks remind my children that not only are they my greatest adventure in life, but they are capable of moving mountains. Dream big little ones, adventure awaits!