Posted by DecoArt on Jul 5th 2018
Painting on fabric is a fun way to create unique custom designs. I took blank canvas zippered pouches and made them special using DecoArt Stylin fashion acrylic paint.  And you don't need any special skills for this project.  
A role of painters tape will help you create a straight line and because this paint is specially formulated to prevent cracking you can use it on fabric that bends and moves. 
Check out all those colors, ideal for all kinds of fashion décor and accessories!  DecoArt Stylin fashion paint is available in 14 colors and from there you can mix to create your own custom colors.
Items Needed:
Blank Canvas Zipper Pouches
1 Inch Painters Tape
Paintbrush
Clear Quilting Ruler
Cardboard (to Fit Inside Pouch)
Instructions: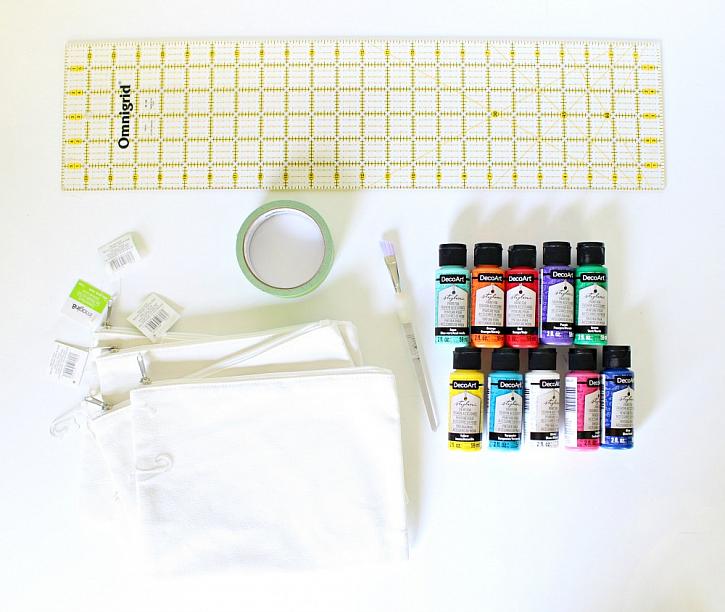 Step 1: Cut a piece of cardboard to fit inside the canvas pouch. This will keep any paint from seeping to the other side. These pouches happen to be satin lined and the Stylin paint consistency is perfect for canvas. However better to be safe especially if you are creating a watercolor effect with a more lucid consistency.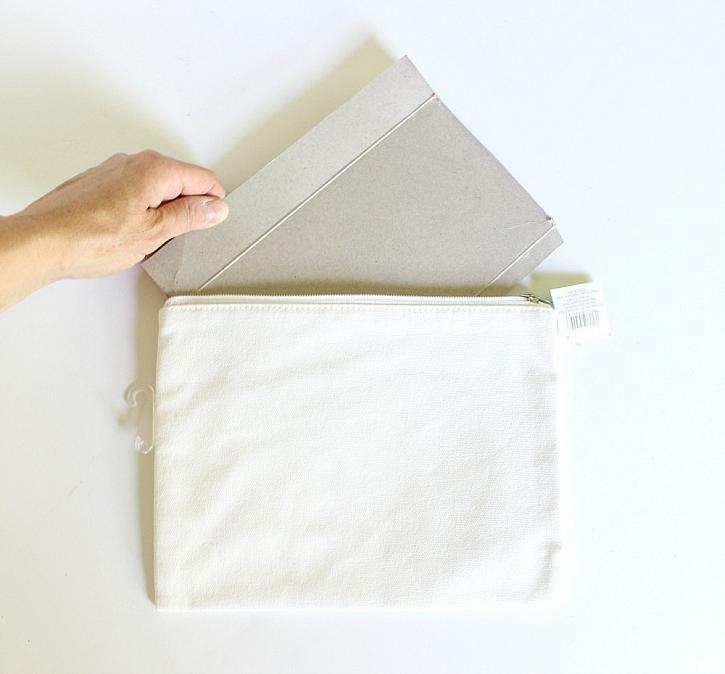 Step 2: Use the clear ruler to line up the painters tape making a 2" space across the middle of the pouch for a stripe. Vary the stripe size as desired. Place the tape firmly in position.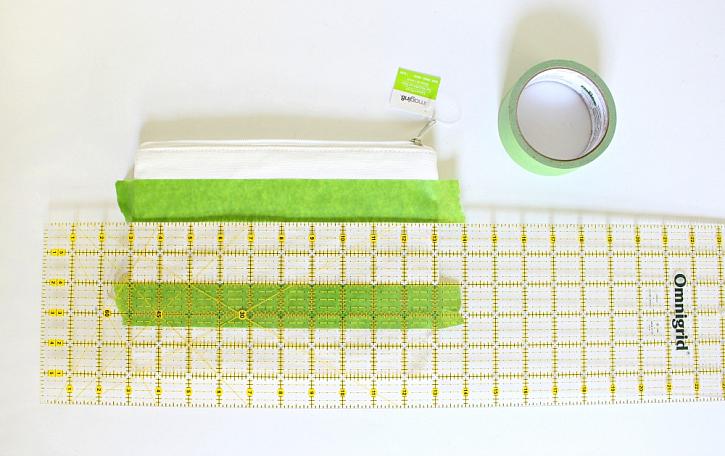 Step 3: Paint between the tape creating a stripe across the middle. You can see with just one coat the Stylin paint penetrates the surface making a seamless, durable finish. Be sure to wash your brush after each color using soap and water.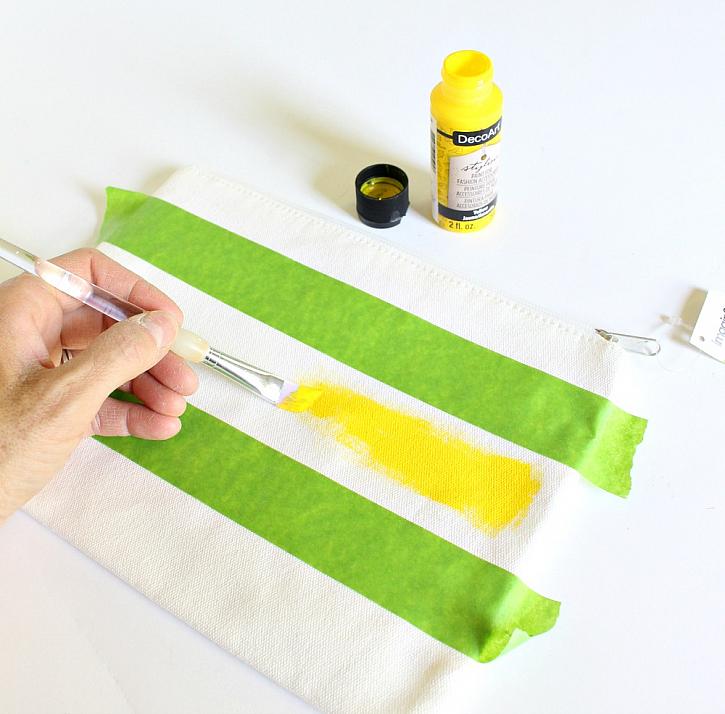 Step 4: Remove the painters tape.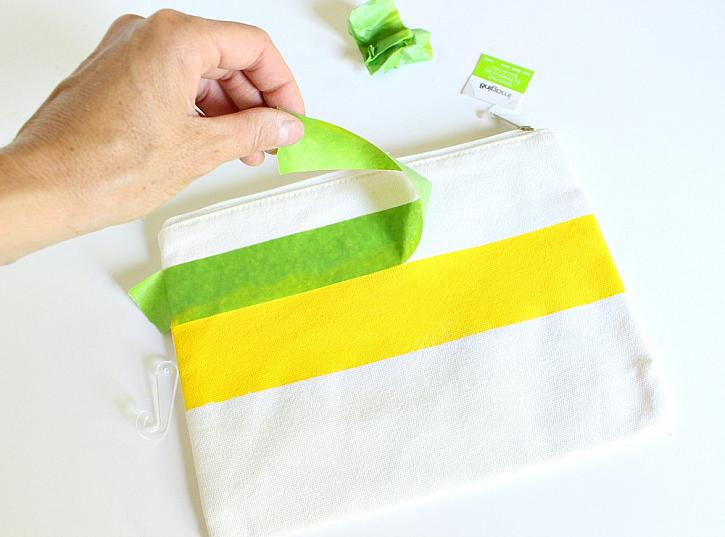 Step 5: Repeat this process to create as many stripes as you desire.
To add personalization make a vinyl stencil or use stickers and place firmly onto the canvas pouch.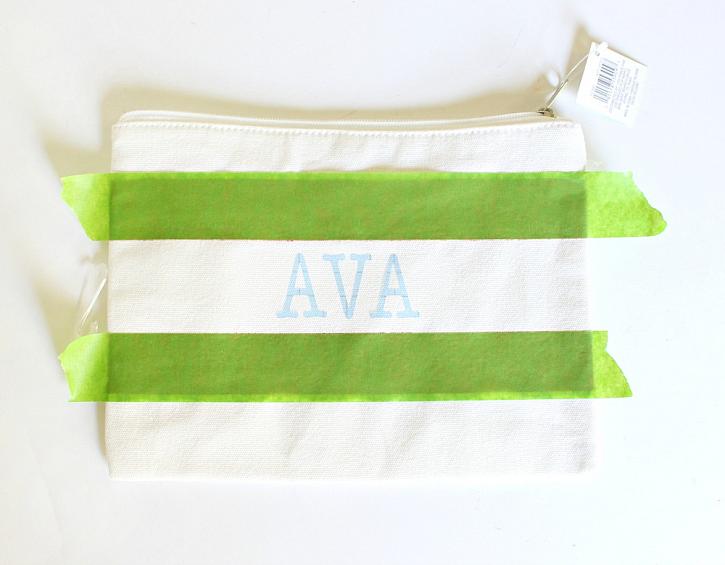 Paint over the vinyl and let dry.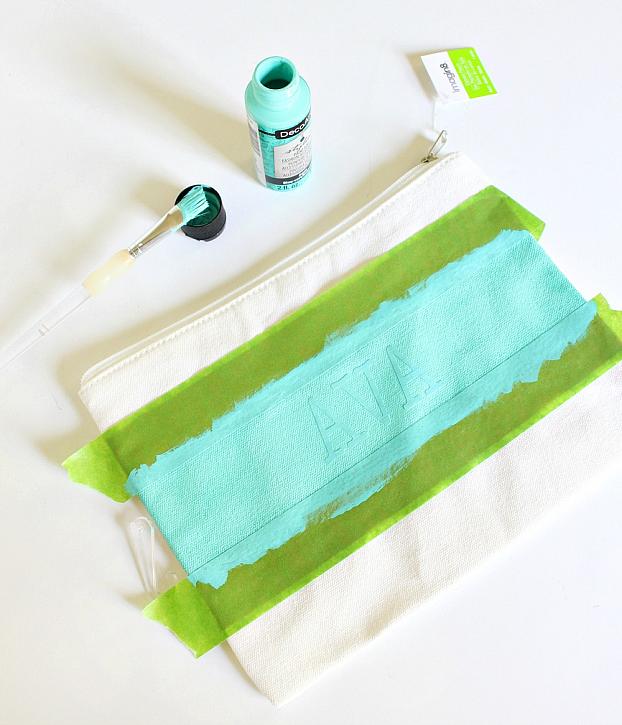 Once dry peel off the vinyl stencil and you have a personalized pouch.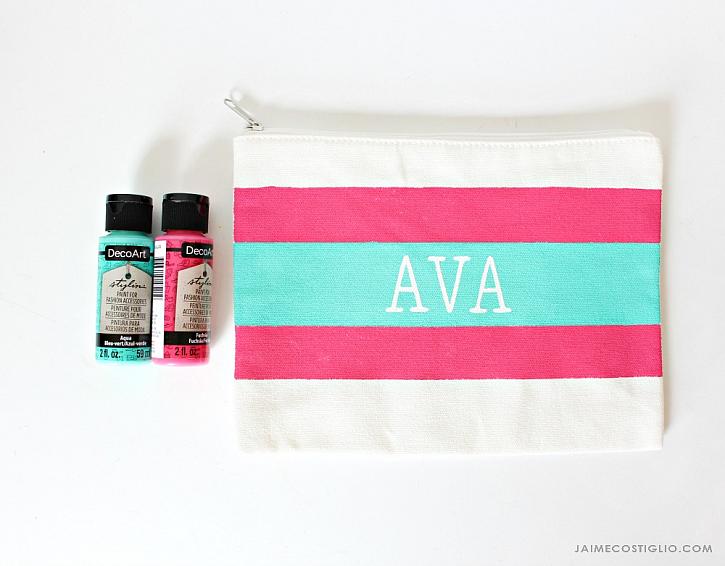 Use a similar process for any shape. I made a star shape using vinyl strong transfer tape because it makes a sharp crisp edge. Pull back to reveal the fun shape! And you can always touch up any little seepage after using a fine detail brush.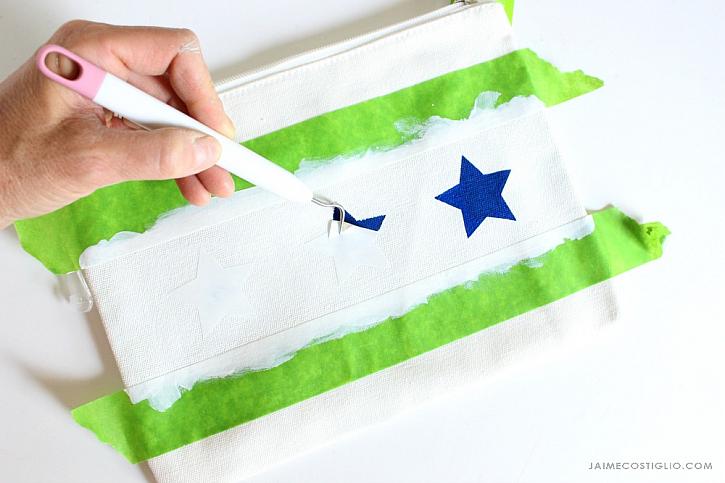 The possibilities are endless! Create your own color combinations and personalized looks. Maybe you're trying to coordinate a party theme or back to school or holiday gifts? Everyone always loves a zippered canvas pouch, they make a great anytime gift.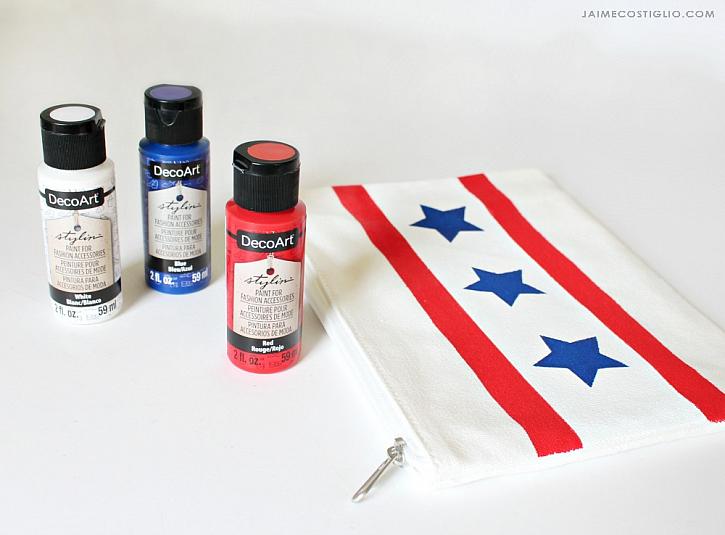 Do you have a piece of clothing or accessory that's perfect for a custom paint design? Give DecoArt Stylin fashion paints a try and I promise you'll want to add a personalized touch to all your fabric items.