Posted by DecoArt on May 31st 2015
BBQ season is coming up and everyone needs a great way to set the buffet bar. Along with the food, of course, you need plates and utensils. And these little terra cotta pots are the perfect way to display those utensils. 
Items Needed:
Terra Cotta Pots
Paint Brushes
Hot Glue Gun
Hot Glue
Instructions: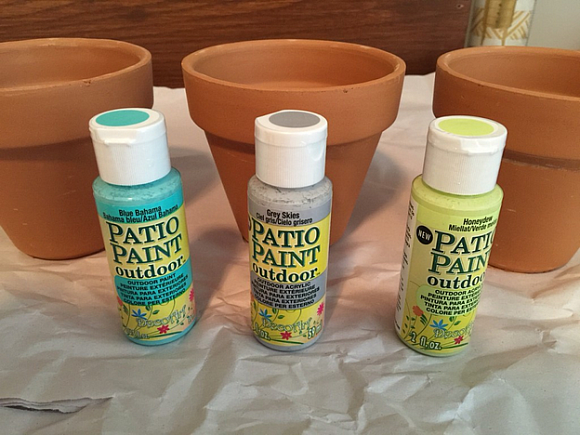 Take your terra cotta pots and use a pencil to write the words Forks, Spoons, and Knives on them. Make your letters large and uncomplicated, it's easier to trace them with the glue.
Heat up your glue gun. Use the glue like a pen and trace over the letters with the glue. Let it dry.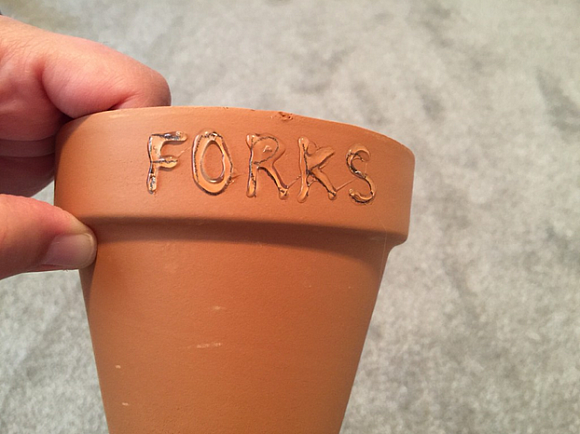 Use the patio paint to paint the entire pot, even the glued letters. Do two coats and you should be good! The patio paint is especially designed for terra cotta pots and it's great! It doesn't just suck up the paint and leaves you with a beautiful, vibrant colored finish.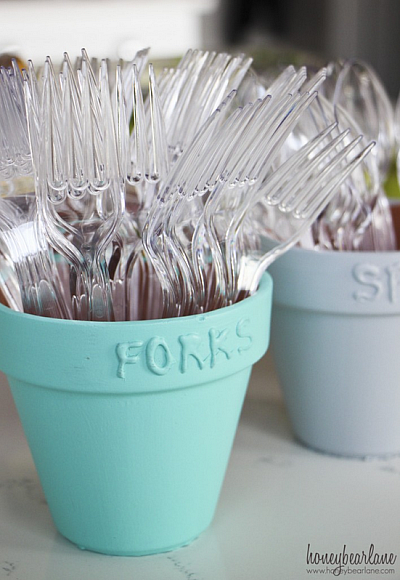 I love this project because it is so versatile and the possibilities are endless! You could write anything you want or draw flowers or other kinds of designs. And how great would it be for an herb garden--just write 'basil' or 'thyme' on the pots. And you could customize it for a gift for Mom or Dad...or whoever needs a bit of colorful cheering up.