Posted by DecoArt on Jun 19th 2014
I picked up an unfinished crate a few weeks back knowing I would find a fabulous use for it. We enjoy spending time on our deck in the summer with friends and family. This crate, with a little paint and creativity, would make the perfect place to chill drinks. I decided to transform this simple wooden crate into a festive Patriotic Beverage Cooler.
Items Needed:
Wooden Crate
Paint Brush
Sponge Brush
Star Stencil
Shallow Plastic Tub
Twine
Water Basin
Instructions:
I started by painting the sides of the crate in Romance. This chalk paint only required one coat for full coverage and a beautiful matte finish.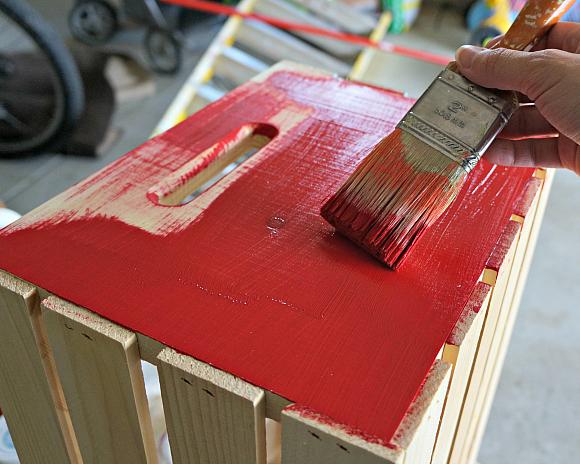 I then painted the slats Serene.
Once dry I used a star stencil on one blue side. I placed the stencil where I wanted it then gently, with very little paint, used the sponge brush to apply Everlasting paint.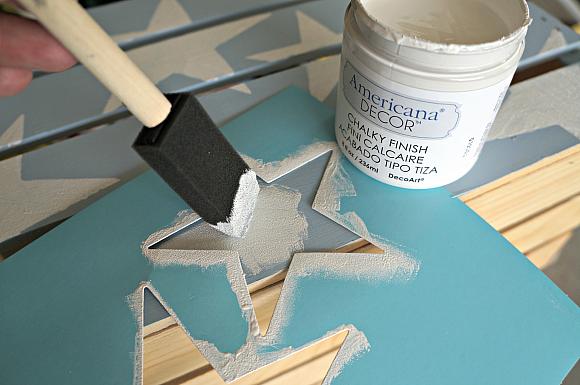 Once dry I filled a shallow plastic tub with ice and placed it inside the crate. I used a tub that was the same width as the crate. The plastic sides flex a bit so the lips of the tub sat nicely inside the slates securing it.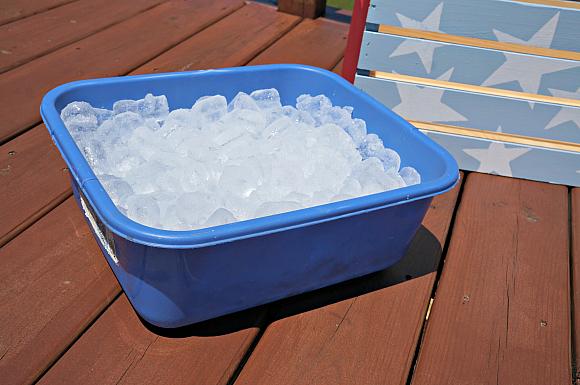 I then wrapped some twine around the hands to finish it off.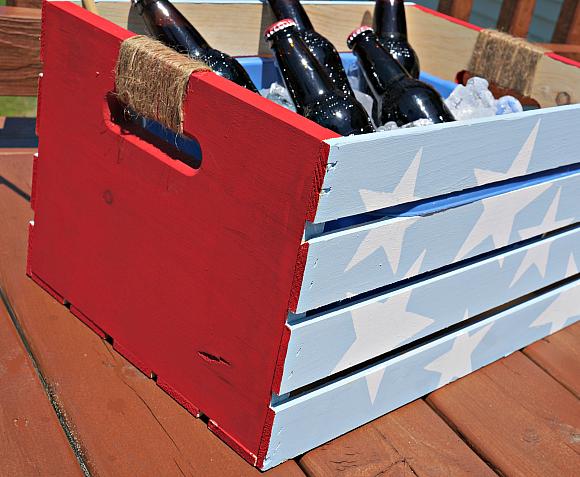 This crate functions as a fun party accessory, but it would also be a cute and functional piece indoors.