Posted by DecoArt on Aug 11th 2015
With Back to School prep in full swing I thought it would be fun to make a little something fun for our teachers. This DIY Painted Pencil Frame is a great Back to School Teacher Gift Idea.
Items Needed:
Wood Frame 5
Painters Tape
Foam Brush
Detail Brush
Instructions:
I love the Multi-Surface paints, they cover so well and these colors were perfect for this project. They are spot on!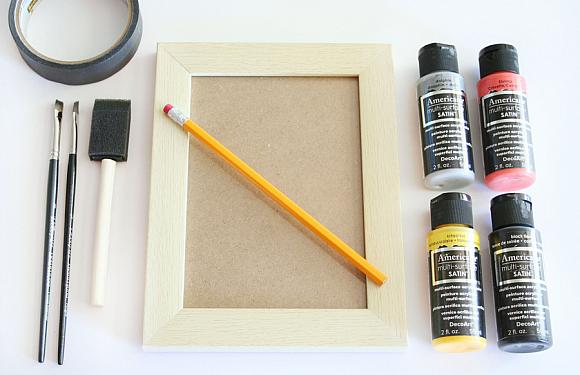 The picture frame I used was a new frame I had on hand and it was a faux wood frame, if you aren't using a real wood frame I suggest painting a quick layer of the Americana Decor Chalky Finish paint in white (Everlasting) to give the rest of your paint something to grip onto better.
If you're working with real wood then you are good to go.
Just tape off the glass if it's not easily removable, I also taped off the portions of the frame that would be the eraser and metal tip.
Then coat the remaining uncovered portions of the frame with a foam brush and the School Bus yellow paint. You will need at least two coats of paint.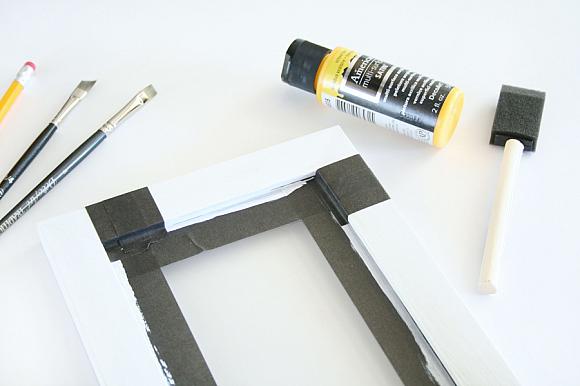 Once the yellow is dry you can remove the tape from where the eraser portion will be.
Using a small detail paint brush paint your eraser with the Shrimp paint.
When the eraser portion is dry add the Dolphin gray below the eraser portion to create your metal cap. Let dry. You will need two coats of each the Shrimp and Dolphin colors before moving on.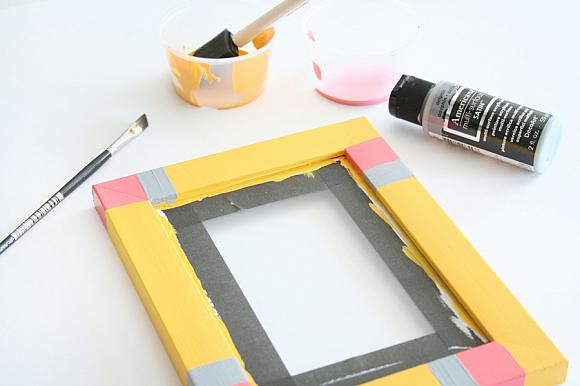 I thought it would be fun to give this frame a sketched look, so I decided to outline everything in black paint.
With a fine detail paint brush and your Black Tie paint just simply outline all the portions of the pencil. I also added small detail lines on the metal cap area and down the pencil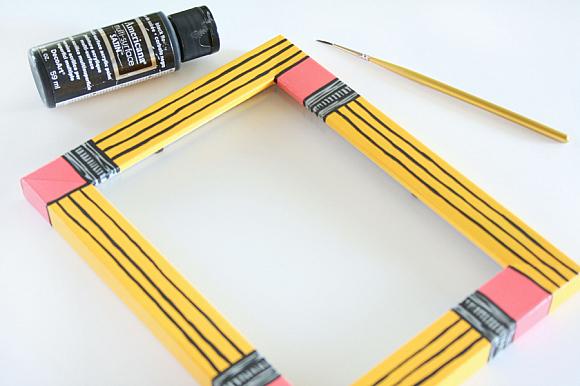 I think it turned out pretty cute. I added a very simple printable and placed it inside the frame. If you'd like to print the free printable head over to my blog ( http://www.thecraftedsparrow.com/2015/08/diy-painted-pencil-frame.html) and download a copy to slip into your DIY Painted Pencil Frame.
Want to skip the printable? Add a piece of white cardstock inside the frame and attach a dry erase marker for a cute dry erase board instead.