Posted by DecoArt on Aug 14th 2014
Hey y'all!  It's Trish from Uncommon Designs and I'm super excited to share this awesome Back to School Mason Jar with you today!  Get out a mason jar and a little bit of paint and get ready to make a painted pencil jar that you can pack with all sorts of treats!
Items Needed:
Paint Brush
Water Basin
Palette
Mason Jar
Metallic Silver Ribbon
Instructions:
I am using mine to make a sweet welcome back to school treat for my children's teachers. You could do that or make one for you star student. They are so easy to make one... or a bunch!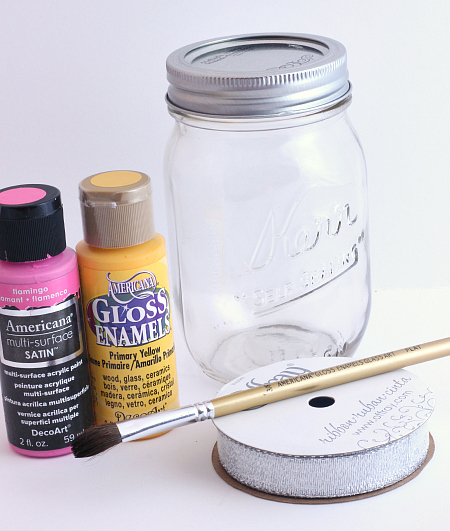 Step One. Paint the exterior of the mason jar with the primary yellow gloss enamels paint. Once that coat is dry add 1-2 more coats of the paint. Make sure to let the glass dry completely between coats.
Step Two. Paint the lid with the Flamingo pink paint. I ended up painting 3 coats. Again, make sure each coat dries completely before you start on the next.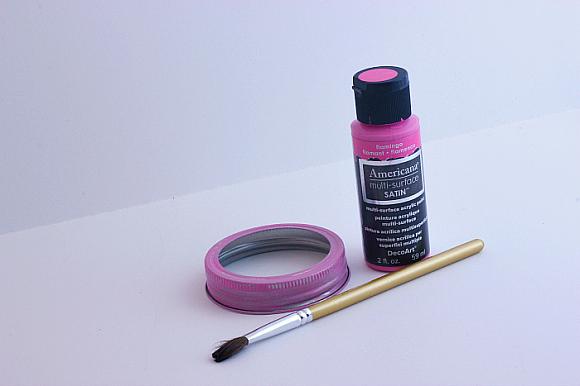 Step Three. Add a cute metallic silver bow and fill your jar with treats for that special teacher. That is all folks!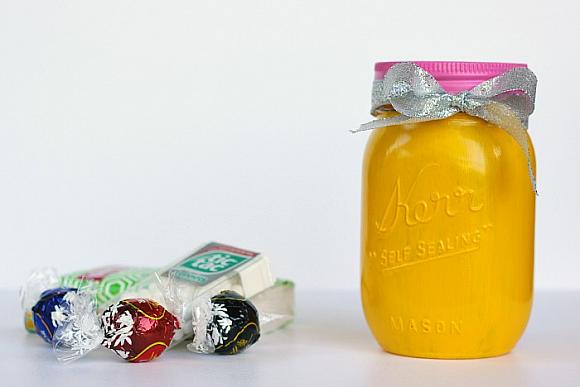 Want to add a one more extra special touch? Print off a Have an Awesome Year Printable Mason Jar Tag and tuck it in the lid of your jar! Perfect!
Do you do anything special for your teachers before school begins?