Posted by DecoArt on Mar 5th 2020
In the 
People of DecoArt
 series, you'll learn about the people behind the magic here at DecoArt and even be able to ask them questions. In today's feature, we are excited to introduce you to Kristy, Sales Service Representative.
Kristy has been at DecoArt for 15 years, first starting as a third-shift international operator meaning that she worked with our products that are shipped worldwide. Then, after working as a mailing assistant and moving to 2nd shift, she was promoted to International Team Lead. During this time, Kristy started pursuing her business degree to create a better future for her and her daughter. DecoArt appreciates, acknowledges, and invests in talented employees to be able to promote from within, and in 2015, Kristy was promoted to her current role as Sales Service Representative.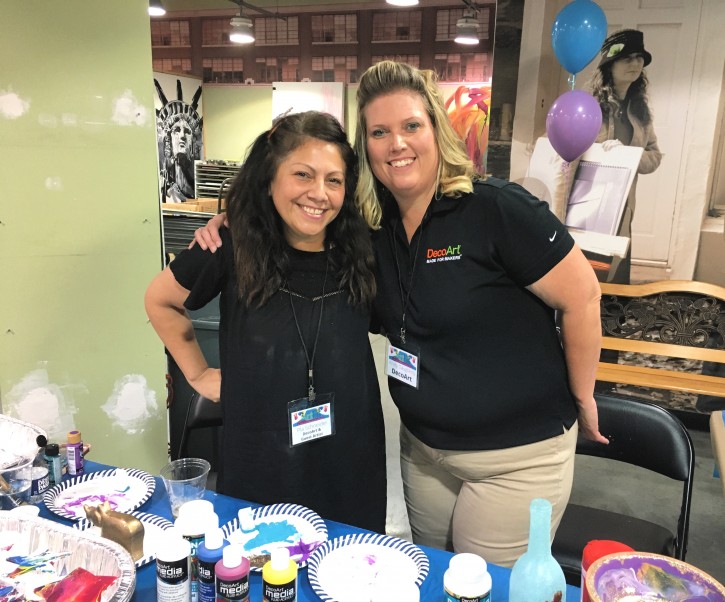 PLA, DecoArt Designer, and Kristy at the Binder's Artfolio Trade Show in October 2019
In her current role, Kristy handles domestic distributor and retailer accounts by communicating with their representatives to be sure we have mutually beneficial relationships with all our partners. Her major areas of responsibility are with JoAnns, Notions, and our
Social Artworking Canvas Painting Party Program
. She manages their orders and assures the stores always have what they need to flourish with our products.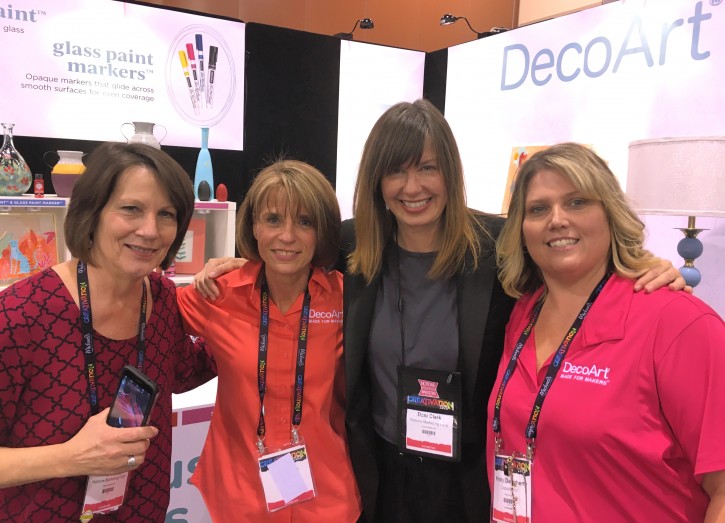 Stacy, Director of Domestic Sales and Product Compliance, and Kristy with Notions Representatives at Creativation 2020
Kristy loves that she's able to travel to trade shows to meet the people that she's developed relationships with over the years through email and over the phone. Kristy is the only Social Artworking representative so she works with all our consultants around the country and world. These consultants throw painting parties and host classes with our canvas painting designs. 
Kristy wants everyone to know that "we're a small, family-based company
[140 employees]
that takes pride in our products." Her favorite memory is when her DecoArt coworkers threw her a surprise birthday party, which was the first surprise birthday she has been thrown.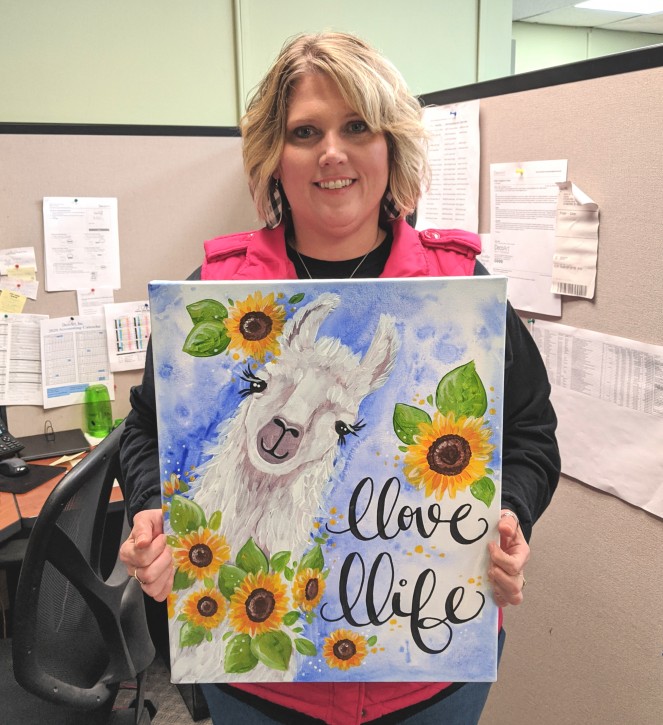 Kristy with her favorite Social Artworking Canvas Painting Design, "Llove Llife"
Below are some of the questions our Instagram followers asked Kristy during our "Ask Me Anything" session on 
Instagram Stories
. Check them out to learn more about her and DecoArt: 
Do you have a favorite color or favorite product?
"My favorite product is
Americana Multi-Surface
and my favorite color is Lipstick Red in that line." 
What's your favorite thing about working for a paint company?
"My favorite thing is getting to see the paint development process."
What's your favorite serial/film?
"Big Bang Theory and The Notebook"
Follow DecoArt on 
Instagram
 to participate in our next "Ask Me Anything" session on Instagram Stories.