Posted by DecoArt on Feb 19th 2020
In the 
People of DecoArt
 series, you'll learn about the people behind the magic here at DecoArt and even be able to ask them questions. In today's feature, we are excited to introduce you to Laura, Process Manager of Operations. 
Laura started working at DecoArt in 2000 as a Filling Assitant on a bottling line, which is a job that doesn't exist anymore since it is now automated. She quickly progressed to a Packer where she stayed for 13 years as she continued to gain more and more responsibility. Her next two roles, Production Coordinator and Operations Coordinator, led Laura to her current role as the Process Manager of Operations. 
Laura has many responsibilities in areas like labeling, bottling, paint pots, maintenance, and more! She manages the payroll, timesheets, and schedules for many DecoArt employees in our manufacturing plant in Stanford, Kentucky. Laura is basically a "Professional Problem Solver" in that she resolves any discrepancies in time and in paint dispersed versus paint bottled. As projects get requested, Laura is the one who assigns these projects according to priority and tracks production. She spots trends that will help improve the efficiency of how things are done here at DecoArt. Additionally, she coordinates the paint pot assembly and label room (video above), which is one of the most interesting parts of her job!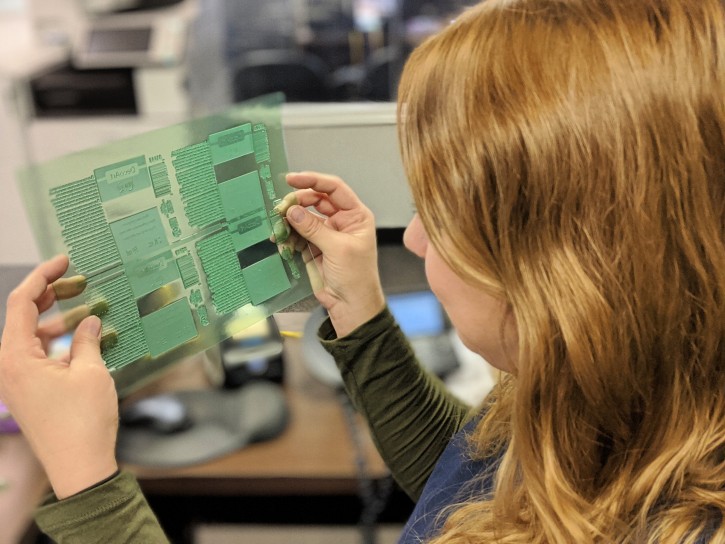 Did you know DecoArt designs and prints the labels for all our products? Part of managing the label room is dealing with the flexible printing plates (photo above) that we use in our labeling machine (photos below). Each product label needs about five plates that are then layered to achieve the full color, design, and copy of the final label. The plates are flexible so they can be formed around a roller in the labeling machine. It really is amazing how it works! Laura checks each plate for errors before they are used.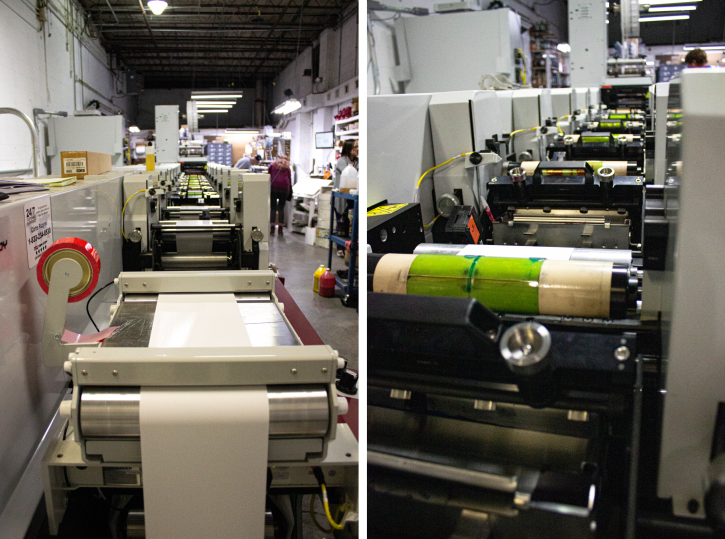 One of Laura's favorite things about her role at DecoArt is how exciting each day can be since it is always different. Laura said people rarely understand how many "small details actually go into making such a big difference that no one really sees." Every DecoArt employee puts so much work behind-the-scenes into making every product perfect! 
When Laura is in a craft store or on social media, she is delighted when she sees any of the products she had a hand and making a reality. If you know our tagline, you know our products are "Made for Makers," but they are also made BY makers. Laura is a very creative person. She makes jewelry and the projects shown below painted with
DecoArt Patio Paint
. She is also a musician and enjoys writing music with her husband. Rumor around DecoArt is that she has a beautiful singing voice!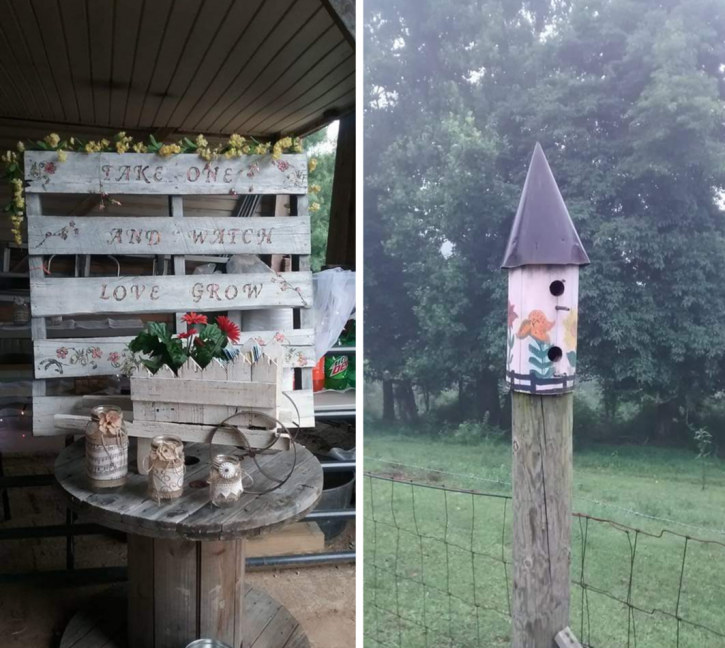 Below are some of the questions our Instagram followers asked Laura during our "Ask Me Anything" session on 
Instagram Stories
. Check them out to learn more about her and DecoArt: 
What's your favorite color??
"All purples! Americana in Orchid and Purple Cow the most."
What was your first job at DecoArt?
"Filling Assistant on a bottling line which is now done by a machine." 
How many different positions have you held since you started?
"1. Filling Assistant
 2. Packer (13 years)
 3. Production Coordinator
 4. Operations Coordinator
 5. Process Manager of Operations" 
Can I work for you?
"We are hiring! Visit decoart.com/careers."
What's the best thing about working for Deco?

"The best thing about working for DecoArt, is the people. We truly are a family. We come together to make things happen."
What does a Packer do?

"A packer essentially packs all of the paints that are produced on the bottling lines into shippable inner and master cartons. And they keep track of what is produced on the line."
Follow DecoArt on 
Instagram
 to participate in our next "Ask Me Anything" session on Instagram Stories.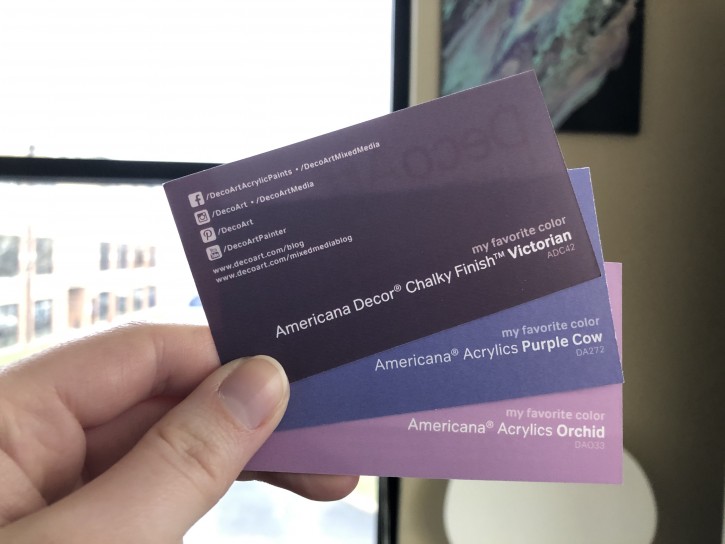 Fun fact! Every DecoArt business card has the cardholder's favorite color on the back.