Posted by DecoArt on Jul 18th 2019
Beach towels with personalization help the kids know exactly whose towel belongs to who. And it's super simple and fast using DecoArt SoSoft fabric paint.

Adding a name to customize the towel makes a great gift idea! How about a monogram or a special date? And SoSoft fabric paint is available in 70 beautiful colors and finishes to coordinate with your fabric project or theme.

To personalize these Turkish towels I used bold bright colors in contrast to the stripes in the towels. This would be a really fun teen craft for a party to have each attendee make their own personalized towel.
Items Needed:
DecoArt SoSoft Fabric Paints
Turkish Cotton Towels
Paintbrush
Stencil
Cardboard Or Scrap Wood
Instructions: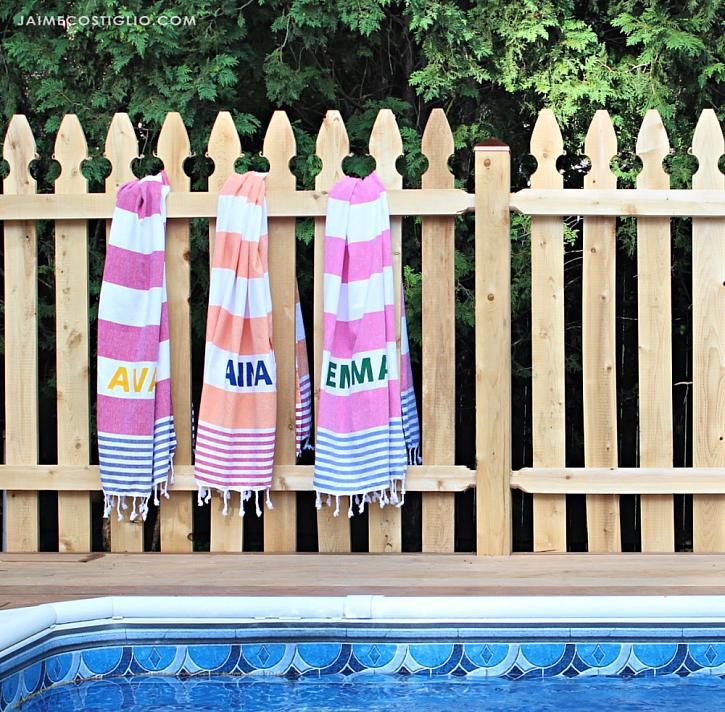 Step 1: Find the center of the towel and determine where you want the personalization. Slide a piece of cardboard or scrap wood under the portion where you will apply the paint.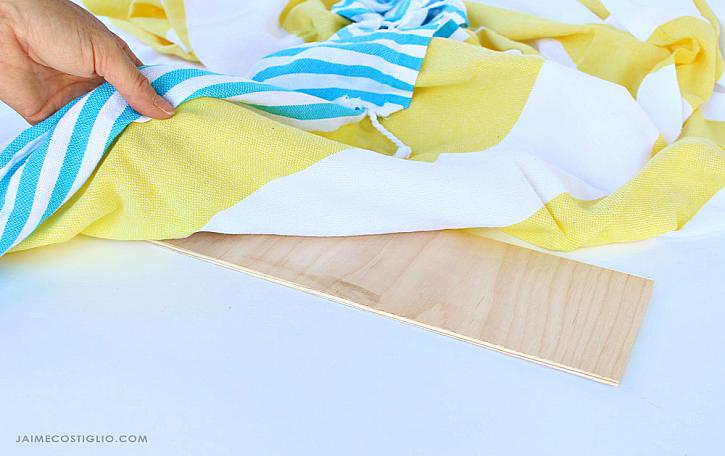 Step 2: Apply the vinyl stencil to the towel. (You could also use a regular stencil or paint freehand.)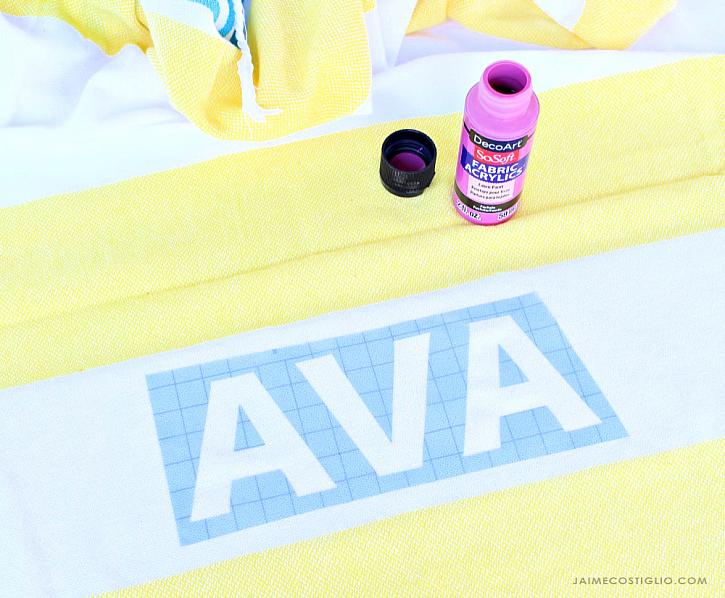 Step 3: Paint inside the stencil using a dabbing method.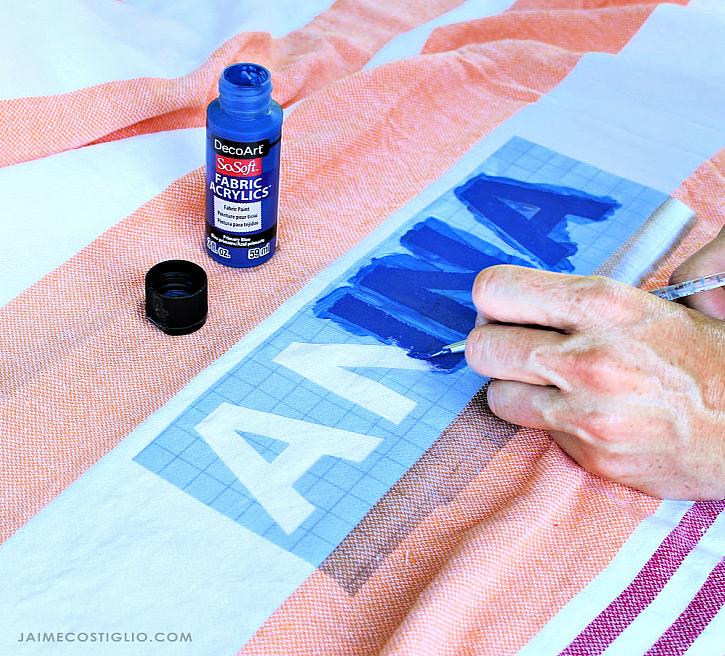 Step 4: Peel off vinyl stencil gently. Let dry completely.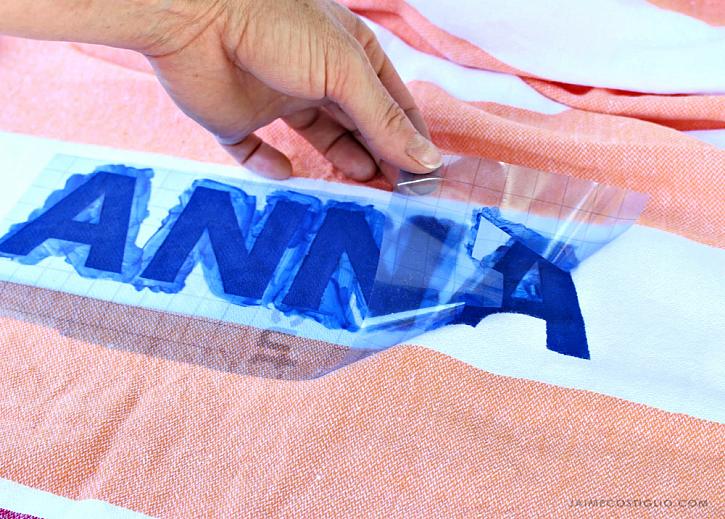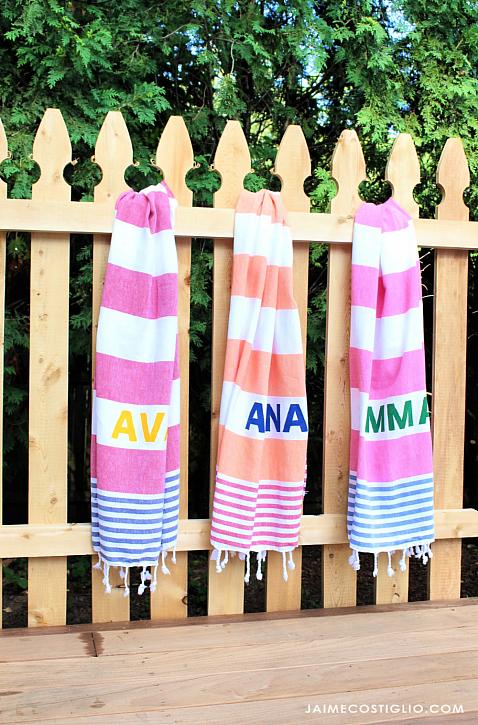 Grab a stack of Turkish cotton towels and get busy adding personalization!