Posted by DecoArt on Dec 28th 2016
The other day, I wowed my husband with my skills in the kitchen. While I am a great cook, it wasn't a tasty recipe that wowed him. Nope, he was impressed by my short girl ingenuity when I used a pair of salad tongs to retrieve a bottle of vinegar from an out-of-reach cabinet. My husband's admiration aside, that was the day I decided I need a step stool in the kitchen.
So I pulled this sturdy, but dirty and dusty stool, from a pile in my garage and decided to give it a makeover. It seemed the perfect test project for Americana Decor® Satin Enamels™ paint, before I tackle a bigger furniture project or our built-in desk and cabinetry in the loft.

The paint was designed to give a durable, satin finish to home decor projects, and it's ideal for kitchen and bathroom cabinets and other high-traffic areas. Before tackling a major home decor project, like a kitchen cabinet makeover, I find it's always good to do a test-run to familiarize yourself with the product and confirm it's right for the application.
Items Needed:
Sanding Block
Paint Brush
Step Stool
Instructions:
This stool was the perfect test case. Since I'll be using it in the kitchen, I wanted a satin finish to match our cabinetry. And I need something durable that can survive being stepped on and abused a bit without chipping. Satin Enamels fit the bill. And how gorgeous is this Seaside Blue color?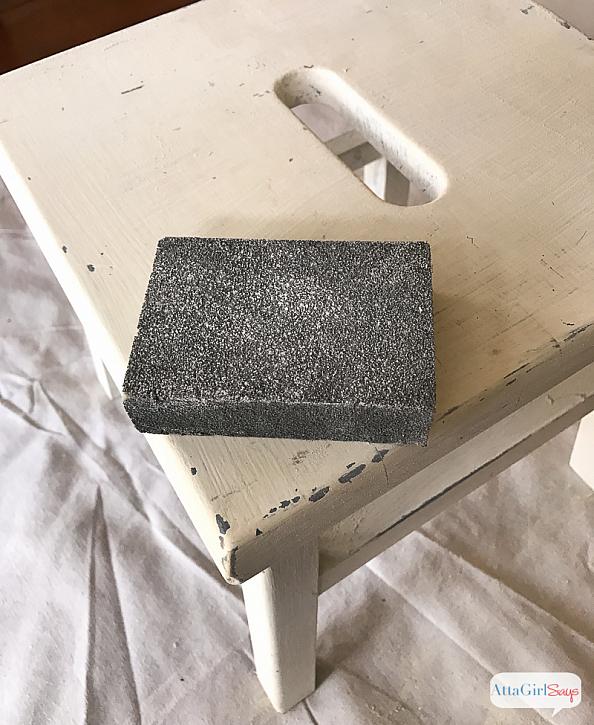 Satin Enamels don't require extensive prep work before you use them. But since my stool had a couple of layers of paint on it, I used a sanding block to smooth out the surface so I could get nice, even coverage.

I used a brush to paint the stool, but for larger surfaces, like a desktop or cabinetry, you may want to use a roller for the smoothest possible finish. You may also want to sand lightly between coats.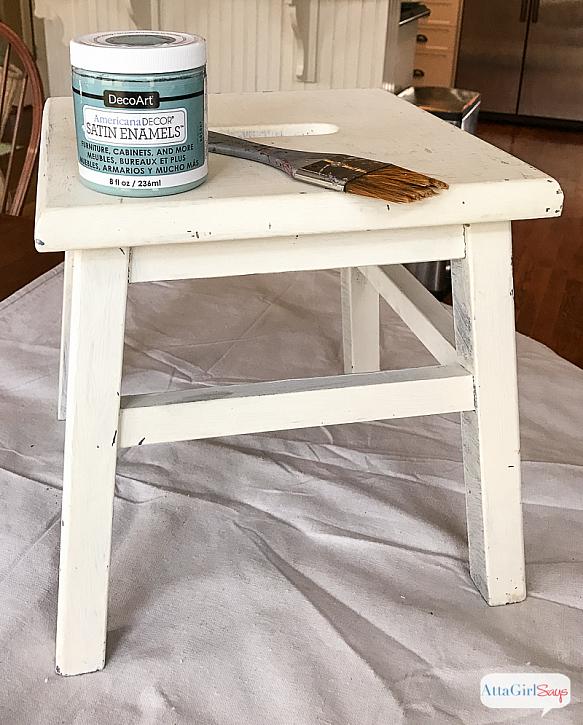 I found that two coats provided excellent coverage for my stool. And because of how the paint is formulated, I had very few brush strokes. I'm pretty sure that any that are visible are from the two coats of paint beneath the Satin Enamels.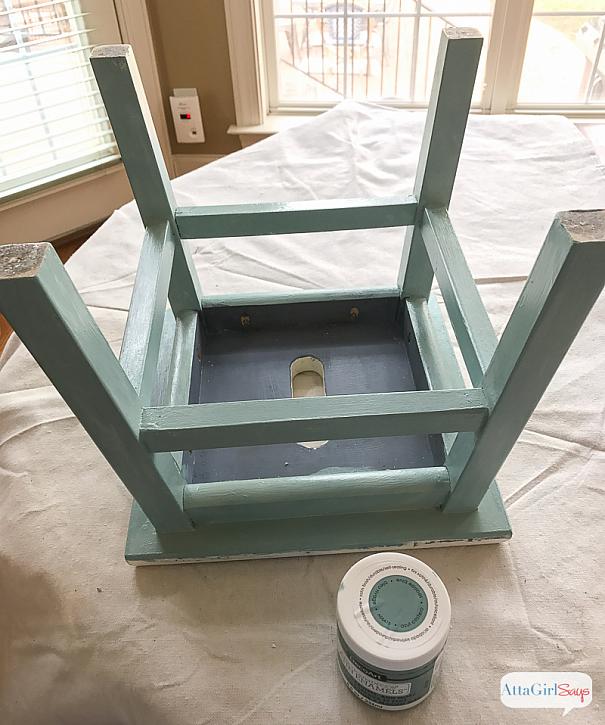 Even if you're an experienced furniture painter, like I am, it's always a good idea to test out different paint formulations to see how they flow from your brush and how they cover. You don't want to learn those lessons in the midst of a big project, like a stressful kitchen makeover. Let the learning curve happen on a smaller piece, like a stool.

Satin Enamels can be used in a paint sprayer. But you may need to thin them a bit first so they flow smoothly and don't clog the sprayer. Better to work that out on a small project, like a stool or a side table, than on your kitchen cabinets. Trust me, the time you spend on your test project won't be wasted. It will save you stress, time and errors when you finally tackle your big project.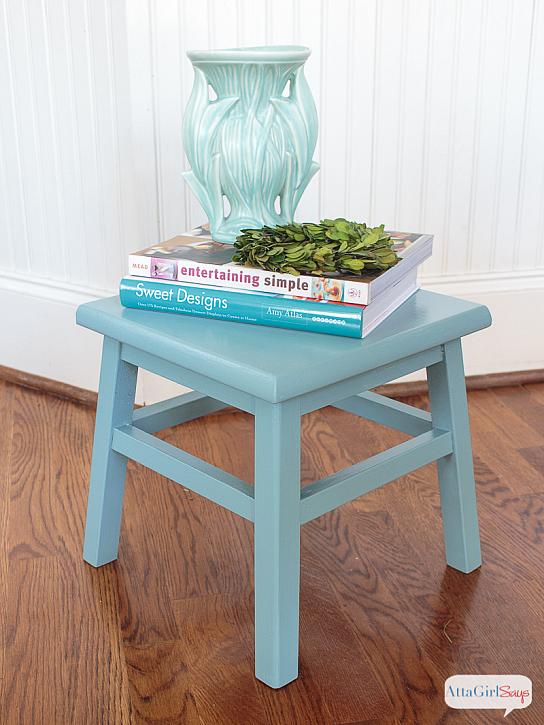 With my stool, I'll be able to test out the durability of Satin Enamels before I use it on our built-in desk and bookshelves. If it can handle being stepped on multiple times a day, it will be just fine for our loft.