Posted by DecoArt on Oct 29th 2014
This pop art version of a sunflower arrangement is almost as easy as paint-by-numbers!
Items Needed:
Permanent Marker
Black Transfer Paper
Painter's Tape
Stylus Or Pencil
Plain Paper
Water Basin
Instructions:
Transfer the pattern to the surface.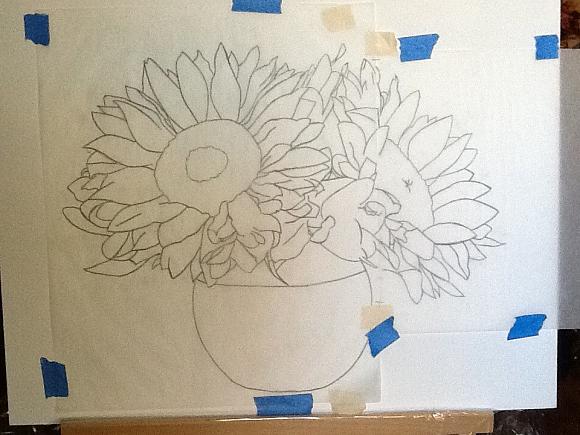 After you transfer the pattern, go over your lines with a permanent marker.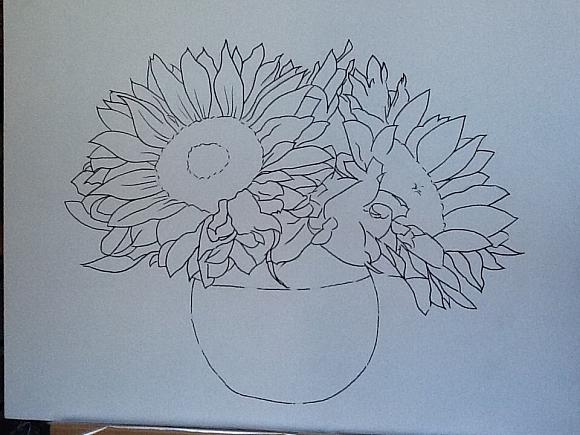 Transfer the outline of the whole design on a separate paper to create a mask and tape it on top.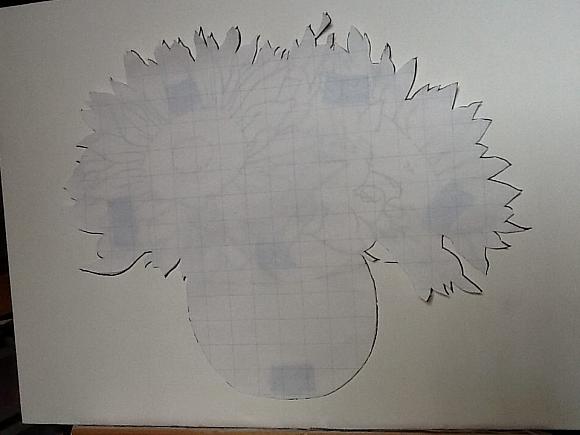 Spray the background with the Misters, starting with the darker colors at the bottom and lightening as you go up your canvas. Finish with splotchy patches of whit. Remove the mask and fix with Titanium White and the marker any spot of paint that runs under the mask.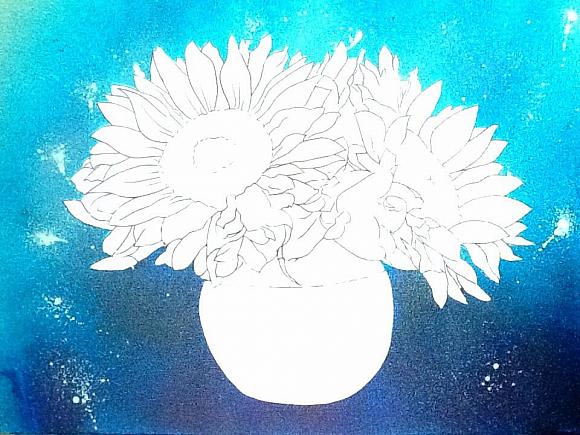 Paint the bowl with a brush in violet shimmer mister and purple.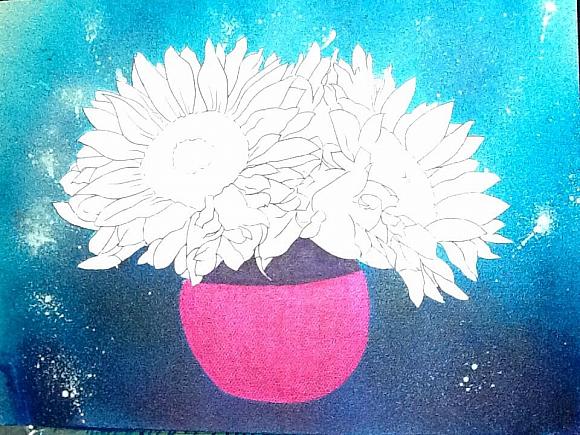 With a diluted blue-green fluid acrylic, paint the leaves, creating different strengths of green for a more interesting look.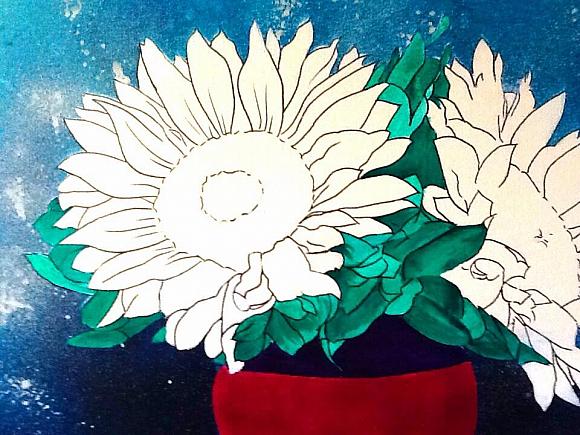 Paint the center of the flowers with quinacridone burnt orange.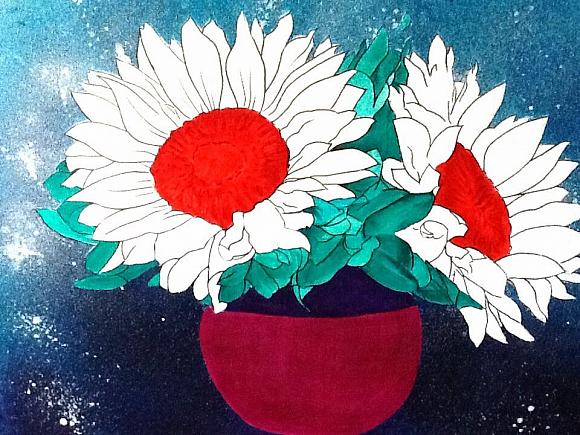 Paint the petals with primary yellow and diarylide yellow then outline the whole design with the black writer.